Disney has undeniably become a part of everybody's childhood. They've managed to make a magical world where fairytales and dreams come true. Bring the magic to any party with some Disney quiz questions for kids that will test their knowledge of their favorite Disney movies.
We've listed many fun questions you can add to your ultimate Disney quiz. Both kids and adults are sure to enjoy answering these questions!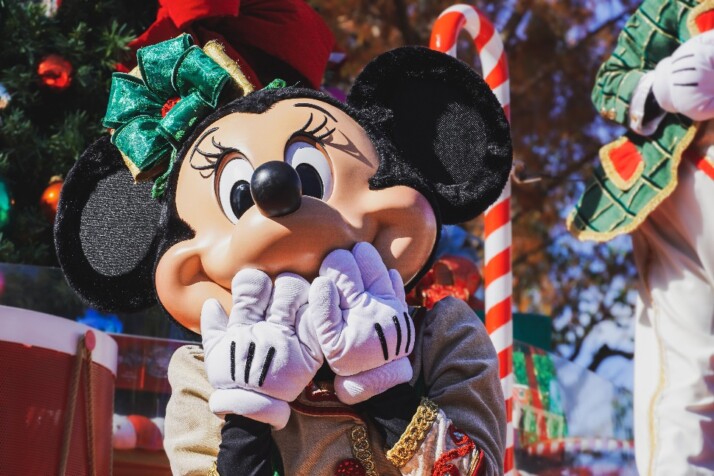 Disney Quiz Questions For Kids
Disney Soundtrack Questions
Disney has produced some of the most memorable movie soundtracks ever. You may have found yourself jamming to these classic hit songs from time to time. Kids are sure to love recalling their favorite songs to answer these questions!
What was the hit song in the popular film "Frozen"?
Cinderella and Prince Charming danced to what song in the movie?
What song almost didn't make it to The Little Mermaid?
Which character sings "Colors of the Wind"?
What do Jasmine and Aladdin sing while riding the magic carpet?
'One Jump Ahead,' 'Friend Like Me,' and 'A Whole New World' are the popular soundtracks of this movie.
What do the words "Hakuna Matata" from a song in the movie 'The Lion King' mean?
'Happy Working Song' is from which movie?
What was the first Disney song?
What comes after this song from 'The Lion King, "Well, I've never seen a king or beast ______"?
Disney Princesses Questions
Who doesn't love Disney princesses, right? We've all had a favorite princess as a child. These questions are sure to get the kids thinking about their favorite Disney fairytale movies.
How many dwarfs does Snow White live with?
Which color is Cinderella's dress?
How many sisters does Ariel have?
Princess Aurora is a character from which Disney movie?
Who is the youngest Disney princess?
What is the pet tiger of Jasmine called in Aladdin?
What is the princess's name in the movie Beauty and the Beast?
Who is Ariel's fish best friend?
Who is the Disney character that has long hair that is let down?
What did Cinderella ride to the Prince's party?
Disney Trivia
Are you looking for questions to test the ultimate Disney fans? Look no further. These trivia are slightly more difficult than the previous questions on this list. They will need to put their thinking caps on to answer these!
Who was the first Disney princess to appear in a movie?
Who is the only princess who isn't considered royalty?
What was the first Pixar movie?
Who was the first Disney villain?
Troy and Gabriella attended which high school in High School Musical?
Which Grammy-winning composer wrote the songs on the Tarzansoundtrack?
Who was Geppetto's pet in Pinocchio?
Walt Disney had how many kids?
Prince Eric's dog in The Little Mermaid is named what?
What was Mickey Mouse's first spoken word?
Animated Disney Questions
Are your kids a fan of Disney animated films? Put their knowledge to the test by letting them answer these questions.
Mickey Mouse has a wife named what?
From which Disney movie can you find the characters Woody and Buzz?
Tinkerbell, the magical fairy, always helps which Disney character?
Dori from Finding Nemo suffers from what?
Who visits the workshop and brings Pinocchio back to life?
What character appears in Alice and Wonderland that seems to guide Alice?
What is the name of Simba's father in The Lion King?
In which Disney Pixar film can you find the character Boo?
What's the name of the talking snowman in Frozen?
In The Incredibles, who is the fashion designer?
General Disney Questions
Need more questions to add to your quiz? Try adding these random Disney questions to the mix to make it more challenging.
You need just a little faith, trust, and what else?
Which poisonous fruit did Snow White eat?
Who was Maui's voice actor in 'Moana'?
The sorcerer's name in Fantasia spells what backward?
What is the name of the antagonist from 'The Little Mermaid'?
In The Emperor's New Groove, which animal does Kuzco turn into?
How many Muses are in Hercules?
What is Mulan's pet dragon called?
In which Disney movie did Julie Andrews debut her feature film?
According to the movie Monsters, Inc., there's nothing more deadly than what?
Quiz Answers
Disney Soundtrack Questions
Let It Go
So this is love.
Part of Your World.
Pocahantas
A whole new world
Aladin
Hakuna Matata means 'no worries'.
Enchanted
When You Wish Upon a Star
With quite so little hair
Disney Princesses Questions
7
Blue
6
Maleficent
Snow White
Rajah
Belle
Flounder
Rapunzel
Pumpkin
Disney Trivia
Snow White and the Seven Dwarfs
Mulan
The Evil Queen in Snow White
Toy Story
East High School
Phil Collins
Figaro
Two (Diane and Sharon)
Max
Hot dog
Animated Disney Questions
Minnie Mouse
The movie Toy Story
Peter Pan
Short-term memory loss
A blue fairy
The Cheshire cat
Mufasa
Monsters, Inc.
Olaf
Edna Mode
General Disney Questions
Pixie dust
Apple
Dwayne Johnson
Disney
Ursula
Llama
Five
Mushu
Mary Poppins
A human child
Final Words
From classic characters like Mickey Mouse and Donald Duck to the recent Pixar films, Disney brings out the inner child in all of us. This makes Disney quiz questions for kids a great idea for any party.
Your kids will be sure to love these fun-filled Disney trivia questions. Include them in your quiz, and prepare for good old-fashioned Disney fun!
Explore All
Engaging Questions Tool Articles