E-commerce is now a thriving market that generates billions in annual revenue. And the competition to secure a job in this field has gotten even tougher. If you want to land that job, you'll need to come prepared for your interview. And what better way to do that than by practicing with some insightful E commerce questions?
We've laid out some of the most frequently asked interview questions about E-commerce in this article. These will work great to test your knowledge of this new and thriving industry. It will also help you put your best foot forward on the big day.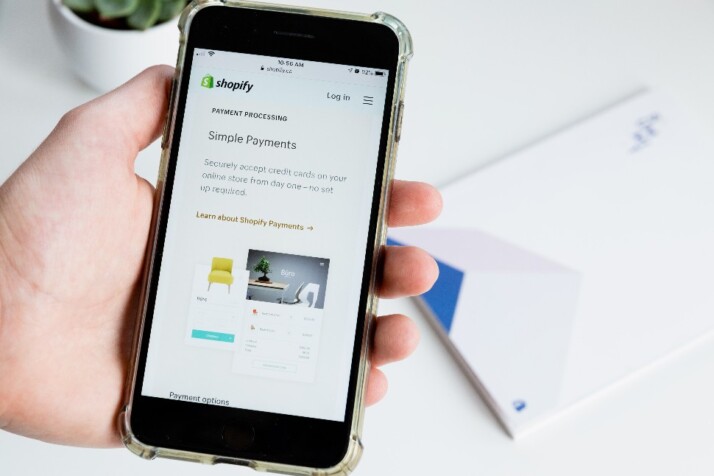 What is E-commerce?
E-commerce is basically the buying and selling of goods and services online. It could be something as small as ordering a book from Amazon or as large as purchasing a house from a real estate agency.
E-commerce has grown rapidly in the past couple of years. And this is because it is an efficient way to purchase goods. It has rapidly become one of the best ways to create and grow a business.
Different Job Opportunities in E-commerce
There are so many job opportunities open in the eCommerce field that you can get into depending on your experience. Here's a brief look at some of those opportunities and the basic skills you'll need to succeed.
Amazon marketer
An Amazon marketer is responsible for managing ads, promotions, and marketing products on Amazon.com. The marketer can also handle customer service calls as well as warehouse logistics.
Required skills include:
Optimization and A/B Testing
Paid advertising
SEO for Amazon
Promotion management
E-commerce brand marketer
E-commerce brand marketers are typically responsible for the marketing and advertising efforts of large-scale companies. This job typically attracts candidates with a background in marketing, finance, and other related fields.
Required skills include:
Brand strategy
Creating and managing marketing calendars
Analyzing customer data and insights
Developing content and campaigns
Knowing how to work cross-functionally with creatives
Chief marketing officer (CMO)
Chief marketing officer is one of the top positions in the marketing field and is considered a highly sought-after and exciting position. They are in charge of creating strategies that drive sales and online traffic and promoting the brand online.
Required skills include:
Brand position
Lead generation and management
Retention and engagement
Research and analytics
Budget management
Content marketer
A content marketer for an eCommerce company often works with customers and prospects to provide them with pertinent information about the brand. They might also go out and create content that is shareable on other platforms.
Required skills include:
Copywriting
Journalistic-level research skills
Ability to collect and analyze data to tell a story
Project management
Inbound marketing expertise
Email marketer
The role of an email marketer includes managing and planning email campaigns and acquiring email database information.
Required skills include:
A/B testing
Copywriting
Segmentation, automation, and tool integration
Customer journey expertise
Retention tools, analysis, and execution
SEO Marketer
Search Engine Optimization (SEO) plays a huge role in e-commerce. An SEO marketer must understand how to write effective queries targeted at the right keywords. This will give their client an edge and rank their content higher in web searches.
Required skills include:
Web analytics and analysis
Research and curiosity
Backlinking
Technical SEO
E Commerce Questions To Prepare For
These e commerce questions will test your professional knowledge and your ability to think on your feet in an interview. You'll be prepared for any responses your interviewer throws at you.
How do you get started with eCommerce?
What are the five most important performance indicators for online retailers?
What are the steps to creating a profitable Shopify business?
How can you optimize an e-commerce website?
What features are crucial to any eCommerce site?
How do I build an e-commerce store using Shopify?
What are the most popular online products in the USA?
What are the biggest challenges that e-commerce startups face?
How can you convert an offline store to an online store?
What is the profitability of online retail stores?
Can I calculate profit from my sales through eCommerce? How?
How can I increase my margins through my e-commerce business?
How will the future of e-commerce look?
Why should I choose Shopify?
How can you promote an e-commerce website in the most effective way possible?
How should one deal with online cart abandonment?
What are the social media tools that online sellers can use?
Do you have any tips for e-commerce companies?
What are my options for increasing revenue on my e-commerce site?
How can I increase traffic to my e-commerce website?
Which are the trends for e-commerce in 2020?
How can I grow my e-commerce business?
Is funding for e-commerce companies necessary?
Final Words
Before applying for an e-commerce job, research what you should include in your cover letter and resume.
You'll also need to prepare for e commerce questions during your interview. This is your opportunity to showcase your knowledge and skills and to highlight areas where you can add value to the company.
Explore All
Engaging Questions Tool Articles