Interviews shouldn't just assess an applicant's skills and experience. They should also assess their emotional toughness.
Empathy is a vital skill for any role in the workplace. It affects the effectiveness of management, leadership, and counselling, not to mention the interpersonal dynamics that occur in an office. If you want to assess an applicant's empathy, try these empathetic interview questions.
These questions will help gauge an applicant's emotional intelligence (EQ). It will also let you see whether or not they'll be a good addition to the team.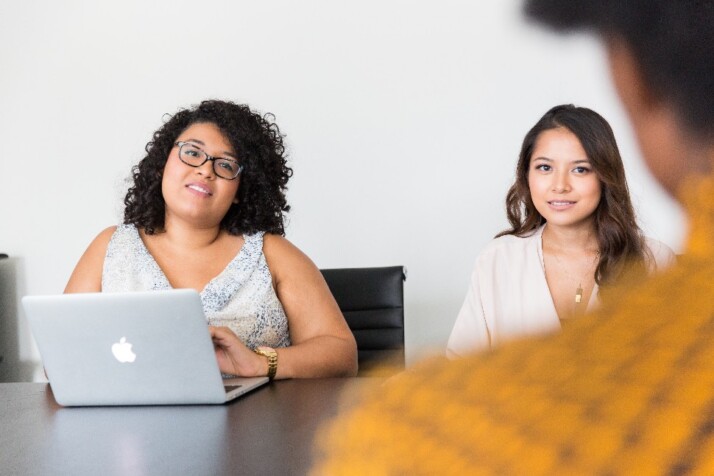 Why Ask Empathic Questions In An Interview?
An employee's empathy plays a crucial role in their overall work performance. By asking interview questions about empathy, you can gain insight into the candidate's ability to:
Control and manage their emotions
Adapt to new situations
Take control of their behavior
Collaborate with teammates
Demonstrating empathy at work is a key component of emotional intelligence and leadership effectiveness. It also improves human interactions in general and can result in more effective communication and positive outcomes in the workplace.
Empathetic Interview Questions
Can you tell me a little bit about yourself?
Through this question, you will learn more about the applicant's emotional journey as well as their educational and professional experiences. This also helps to build their confidence so the interview can run more smoothly.
What inspires you?
This question will give you an overview of what motivates and inspires an applicant. You'll often see applicants show genuine excitement when explaining the things that truly inspire them.
How has your relationship been with your past job colleagues?
When an applicant has not had a previous job, ask about former team members in a group project.
By asking this question, you can see how much investment someone puts into their colleagues. An emphatic employee should be invested and care about the well-being of those around them. They should have a positive relationship with the people they work with.
What factors will lead you to be successful in this role?
Your applicant must think about how their actions impact their success. This question forces them to think about their skills and limitations. They'll also see how their reactions to others and decisions influence their success.
Do you consider yourself to be ambitious?
There can be many answers to this question. Most candidates will plainly say "no" because they want to play it safe. But ambition isn't necessarily bad. It can give a candidate a better shot at succeeding because they put in more work and they have great focus. To further learn about them, you can follow up with a question like, "How did you learn this about yourself?"
How do you take criticism?
This one is important when considering if an applicant is a good fit for the team. It will tell you about self-awareness and the ability of the candidate to receive feedback. It also allows the candidate to own their difficulties with receiving feedback and shed light on how they are working on that.
What impact does curiosity have on your outlook?
This question aims to gain insight into your applicant's inquisitive nature. It can also provide insight into how employees are sensitive to confidentiality and react if the "why" of a decision is not articulated.
Where do you feel most present?
This can provide much information about the applicant, their personality, and their self-awareness. There is no wrong answer to this question, so applicants can be confident in sharing their responses.
What should people think about you?
This question represents a great deal of self-awareness and ambition. Additionally, you'll learn what qualities the applicant values and how they fit into the work culture.
Why did you decide to leave your past company?
Most candidates will answer these questions by pointing out only the bad sides of their previous employer. But it's best to look for candidates who respect their previous company appropriately.
Conclusion
Empathy is a very desirable quality in an employee. Empathetic employees are more likely to build better working relationships with their coworkers and be more effective in the workplace.
These empathetic interview questions will help you test a candidate's ability to take on other people's perspectives. And you'll be able to determine if they have the right qualities, skills, and personality to be part of the team.
Explore All
Engaging Questions Tool Articles