A strong work ethic is one of the most important qualities businesses, or companies look for in potential employees.
An employee with a strong work ethic can produce effective results and is committed to their work. So if you're preparing for an interview, you also need to be prepared to answer ethics interview questions.
To help with your preparation, we've listed some interview questions that you can practice with. They tackle ethical issues that may arise in the workplace or everyday life.
You can be more confident on the big day by thinking about your answers to these questions in advance.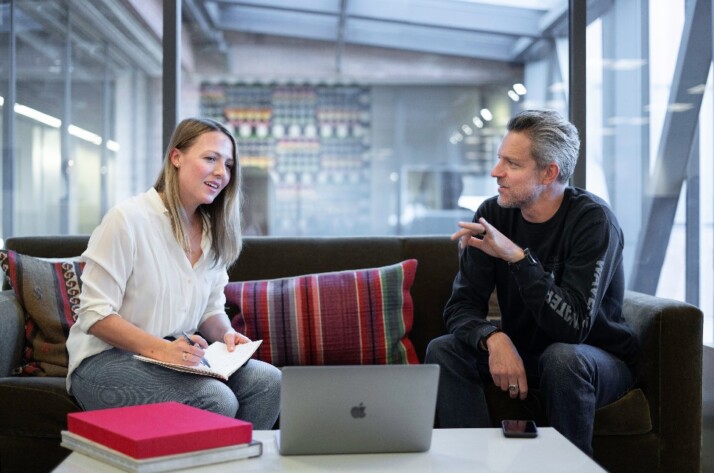 What Does a Strong Work Ethic Look Like?
There are many characteristics associated with ethical employees.
They are more than willing to go the extra mile when necessary. And they are efficient and can be relied on by employers to get the job done within a reasonable timeframe. This makes them intrinsically motivated to deliver high-quality work consistently.
Some characteristics associated with a strong work ethic are:
Dedication
Punctuality
High productivity
Reliability
Teamwork
Responsibility
Key Ethics Interview Questions
What's your idea of an ethical organization?
This question is more general and allows you to break the ice into a discussion over ethics. Try to show that you are aware of the role of ethics in the company.
Do you have any ethical issues that have arisen during your career? What happened? How were you able to handle it?
When asked this question, you want your answer to demonstrate that you dealt with the situation positively. You may have consulted with HR, your boss, or a coworker.
Have you ever suffered in your career because you did what was right? Do you regret your decisions?
When answering these questions, try to find examples of the behavior that the employer is you're looking for. You want to demonstrate integrity and responsibility. Give them a glimpse into your personal ethics and your ability to take a stand if necessary.
What would you do if your boss asked you to lie to them?
Your outright answer to this should be "No." There shouldn't be room for negotiation when you're answering this question. You should demonstrate a strong conviction against unethical behavior. Don't be ambiguous about how you will handle a situation if it arises.
Did you check out the website to see our Code of Conduct/Ethics?
You must do your homework before your interview. Get to know as much about the company as you can. This includes getting to know their Code of Conduct/Ethics. You'll ultimately leave a strong impression on them if you come prepared.
Conclusion
Ethics are a crucial part of the hiring process. Companies want to know that their job candidates have a strong work ethic and can comply with the values they try to uphold.
The goal is to be confident and prepared for a strong interview. By understanding some key ethics interview questions, you can improve your interview prep and be more confident during the process.
Explore All
Engaging Questions Tool Articles