An event evaluation is a tool that allows attendees to objectively rate an event. It does this by using carefully-crafted event evaluation questions to elicit feedback. The main function of an event evaluation is to measure attendee satisfaction.
Pre-event and post-event evaluations are tools that help event organizers identify the aspects of their event that attendees liked and disliked. As with all evaluations, they help steer the development of subsequent events.
This way, organizers understand their attendees better, thus allowing them to improve their events in hopes that more people join them.
The Importance of an Event Evaluation
We've explained the function of event evaluations, but their importance goes far beyond simple feedback. As is the case with data, it only becomes valuable when you're able to translate it into actionable information that influences real results.
Keep in mind that events, too, have a purpose. Whether it's to celebrate an event, to raise awareness, or to spread the word, events can be a huge source of customer acquisition.
Events are progressive matters in that you don't just hold one event and forget about it. Organizers have to maintain an upward trend to offset the costs of hosting an event.
Event evaluations help organizers learn more about their audience so that they can implement adjustments for the next events. The marketing aspect of events cannot be ignored. They, too, are potent tools that help businesses grow their audience base.
Modern solutions allow companies to host virtual events, as is the case whenever a new iPhone or Samsung Galaxy nears launch. Events generate interest. If you want your events to fulfill their function, you'll need to tweak them to cater to your target audience.
Organizers collect valuable data through event evaluation surveys and translate the data into actionable information. This process allows organizers to keep raising the bar on their events, thus generating more and more interest.
The one thing more valuable than a paying customer is a loyal customer.
Event Evaluation Questions
Eliciting key information can be challenging if you don't have a point of reference, allowing for a structured approach. Here are some event evaluation questions to help you thoroughly gauge the effectiveness of your event.
How did you hear about this event?
How satisfied are you with this event?
What aspects of the event did you enjoy the most?
Which aspects of the event did you dislike, if any?
How likely are you to participate in our future events?
How likely are you to tell your friends and family about this event?
Why did you choose to attend our event?
What were your expectations during the event?
Were you satisfied with the networking opportunities at the event?
Did you experience any issues registering for the event?
Were there any circumstances that made it difficult for you to attend the event?
How satisfied are you with our speakers and guests?
What other topics would you like our future events to cover?
Was the time provided for discussion sufficient?
How do you feel about the duration of the event?
Are you interested in volunteering for us at future events?
Did this year's event meet your expectations?
Will we see you again at next year's event?
Was the event venue well-equipped?
Do you know a family member, friend, or colleague who would enjoy participating in our future events?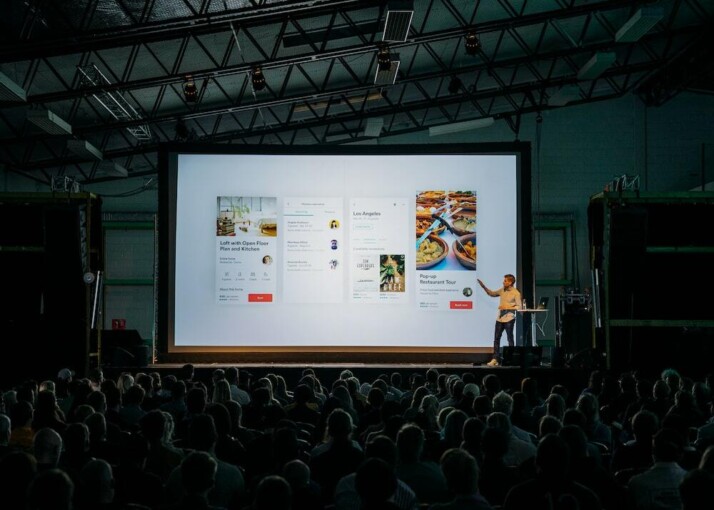 In Summary
Event evaluation surveys are important because they elicit valuable information from attendees. They provide organizers with valuable data on their audience and event changes they need to implement.
These questions are standard examples that every survey must have. Feel free to add more questions as needed. Remember that evaluations are meant to provide actionable information. This data will only be valuable if you're able to act upon them.
Explore All
Engaging Questions Tool Articles