After what seems like long grueling tests and interviews, you finally made it to the final round. You've already prepared yourself and are ready for your final round interview questions. The big question everyone asks is: What is a final interview?
You must be among the best candidates to get to the last interview round. You may have the same level of experience or expertise as the rest of the other candidates.
That's why, just as with any other interview, it's crucial to put in some time and effort to ensure that you clinch the "title." So, let's discuss what to expect from the final interview and how to prepare.
What Exactly Is a Final Interview?
Companies typically use final interviews to ask any remaining questions. It assesses which candidate best matches the position, team, and company. The final interview is your last chance to sell yourself and discuss your previous work experience and skills.
Companies have varying interview procedures. There is no set formula for how many or what kind of interviews you may expect. But company size and the nature of the position you're applying for are significant factors. For instance, an applicant for an entry-level position might have to go on fewer interviews than a candidate for a senior one.
After a final interview, most candidates get a job without further screening. Read up on the best ways to get ready in advance, and you'll be prepared to go quickly and confidently.
Who Do You Get to Meet at Final Interviews?
In the last round of interviews, you may speak with the hiring manager, VP, or CEO.
A final interview's interviewee and length should be communicated to you by a recruiter, coordinator, or company representative. Feel free to inquire further into the nature of your final discussion.
You can better plan for it if you have as much information as possible.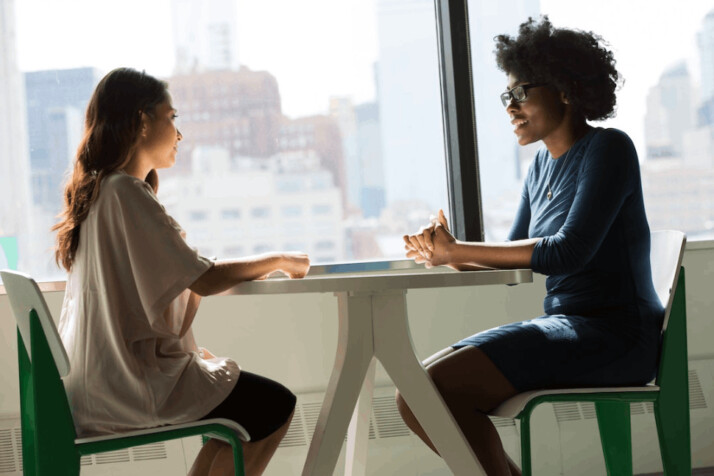 Typical Final Round Interview Questions and Answers
It is not uncommon for the final interview to discuss with a new interviewer. In smaller businesses, you may likely meet with the CEO. You could speak with a marketing director or another senior executive in larger ones.
You may have to answer questions you have already addressed during the interview process. If that's the case, try to give a range of responses.
Before making an offer, the team will likely meet to discuss each applicant. When asked a question more than once, demonstrate the breadth of your knowledge by providing various replies and examples.
1. Scenario-based questions
If you are being interviewed for a new position, the interviewer may ask you scenario-based questions. This is to find out how you would respond in certain situations.
The STAR approach can be helpful when thinking of solutions (Situation, Task, Action, Result). Tell anecdotes in which you acted as narrator, describing what transpired, what you did and the outcome. Questions such as:
Which is more important: getting something done on time even if it's not perfect or taking your time and making sure it's perfect?
Have you ever come across a problematic stakeholder at work? How did you finally manage to handle them?
If you were hired, what would you find most challenging to do?
2. Questions About Work Habit
Your tasks will get easier to manage if you form positive work habits over time. The interviewer might inquire as to your experience with those methods. Discuss your successes and question the interviewer about the organization's processes to see if there's a way to mesh your work style with theirs.
It can be challenging to prioritize multiple competing deadlines. So, do you prefer to work in a group or by yourself when completing a task?
How do you keep your motivation up?
When asked interest related questions, add to your previous justifications by recalling what you've learned about the role and organization during the interview process. It also helps to expound on the things that pleased you.
What would it be if I were to inquire about your next professional move?
Tell me about yourself and why you want to work at this company.
Exactly what is it about this job that interests you?
Tips to Consider Before Your Final Round Interview
Even though you probably know the answers to many typical interview questions, you should still study for the final interview. This is because getting a job is not a given. Here are tips to enable you to navigate any discussion successfully:
As with any other interview, you should conduct background research on the company and review your previous employment.
Before a meeting, learning about the person you'll be speaking with is essential.
The job description will have a list of "required" and "preferred" skills and experiences. Identify how your skills and background will benefit the company.
Practice your answers by thinking of and practicing a variety of responses to common questions. Ensure that it highlights different aspects of your experience and expertise.
Gather your questions for the final round.
To Wrap Up
Final round interview questions mean you're down with the last few candidates, and your employer will choose who gets the job. This can be a nerve-racking experience, but it doesn't have to be. The key is preparation.
Explore All
Engaging Questions Tool Articles