To succeed in answering food interview questions, it's essential to be prepared for the probing questions that employers are likely to ask.
Staff members at food establishments are expected to multitask, from taking orders and preparing meals to clean up and emptying trash cans. It's therefore important to practice answering questions on topics such as nutrition, cleanliness, food quality, and food presentation.
Below, you'll find a list of food interview questions and appropriate responses. You'll have to practice responding to these questions to produce stellar answers.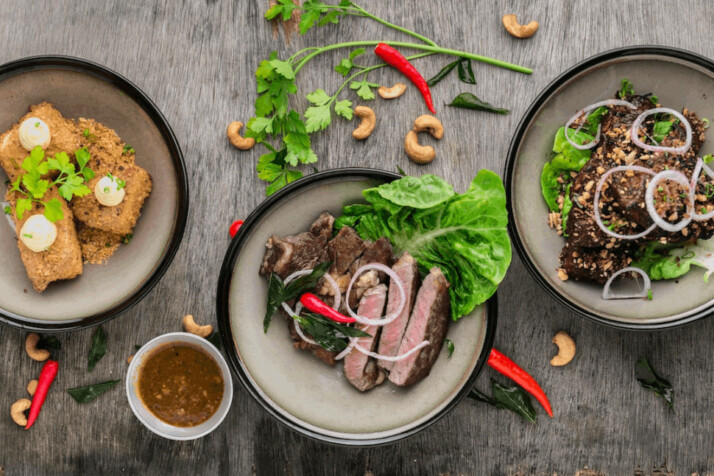 Food Interview Questions With Answer Tips
Want to work in a food-related industry? This section is for you! It's full of questions that may help you during your job interview and some answer tips. You'll be an expert when you've finished with these questions!
1. How Productive Are You Under Pressure?
Working at a food joint is only sometimes a walk in the park. This question tests your ability to maintain your performance under intense time constraints and is a favorite asked by prospective employers.
Give an example of how you dealt with stress effectively in your response. Discuss an instance when you were working under duress and what you did to stay calm and focused.
2. Do You Have Experience With Computers and POS Systems?
Potential employers may inquire about your familiarity with the restaurant's specific computer systems by asking this inquiry.
It is crucial to demonstrate your proficiency with computers if you are interviewing for a profession that will demand you to use them often. Include specifics about the software and programs you're comfortable with in answering this question.
3. Is This Your First Job in the Fast Food Industry?
Potential employers may ask you this question to determine if you have worked in a stressful or time-sensitive environment.
The hiring manager wants assurance that you can complete the tasks associated with the position. It's crucial to highlight the talents and experiences most applicable to the position.
If you don't have fast food experience, talk about a job where you had to multitask and work swiftly and efficiently.
4. What Sort of Food Safety Education Have You Received?
Fast food workers should be aware of and adhere to all applicable health and safety rules regarding food handling.
The answer to this question will tell the interviewer if you have any previous exposure to the aforementioned guidelines. In that case, inform the interviewer on how to prevent contamination to the benefit of your customers.
Discuss your plans for learning about food safety in the workplace if you need more relevant education or experience.
5. Are You Available to Start Immediately?
Potential employers will inquire as to your availability to work for them. They need someone who can commit to a full workweek. Your availability may be a deciding factor in whether or not they choose you.
Answer this question honestly, taking into account any potential conflicts. Tell them you can only commit to a partial schedule because of your other obligations.
6. How Would You Respond to a Customer Who Is Upset or Arguing With You?
Anger and frustration from customers are a reality of the fast food industry. Companies want to know that you can manage stressful situations with grace and professionalism by asking this question throughout the interview process.
Describe how you would attempt to calm the situation by asking the other person what's bothering them. Then offer suggestions on how to fix the problem.
7. Is Fast Food Your Career Path, or Are You Looking for Extra Cash While You Figure Out Your Future?
This is a test to see if you're serious about making fast food your career choice. They will ask you about your end goals and how you intend to get there. Even if you aren't interested in a permanent position, employers still want to know if you can hold down one job while pursuing another.
8. Do You Work Well With Others?
This tests your interpersonal skills and how well you collaborate with others, so be prepared for it. They want to see that you care about your team's success and are eager to lend a hand to those around you.
Think about a moment you went above and above to assist a coworker while formulating your response. Describe the mutually beneficial nature of your interaction and how your abilities came in handy.
9. Tell Us, Which of Our Menu Do You Like Best?
Asking about the restaurant's menu is a terrific indicator of your familiarity with the establishment. It reflects who you are and what you're into as a person.
To answer this question, choose the food you are passionate about. Alternatively, you can select the food you would be thrilled to serve your guests.
10. Define What Success Means to You in This Role
Answering this question might demonstrate to the interviewer that you have thought through what it would take to be successful in this role. You might respond to this inquiry by outlining your perfect workday and explaining how it fits in with the position's requirements.
11. How Would You Cope If Your Office Was Always a Disaster?
Keeping your work area clean can be challenging when you're employed in the fast food industry. The purpose of this inquiry is to ascertain whether or not you can function in an office that isn't spotless all the time.
When applying for a job, you must show that you can do your job well, even under less-than-ideal conditions. Include a comment about how much you like the challenge that a cluttered workspace presents in your response.
Justify your hiring by stating that you can handle multiple responsibilities at once. State that you can clean up any accidents as they arise without missing a beat.
12. How Good a Communicator Are You?
Those who work in fast-food establishments must have strong interpersonal and communication skills. Companies want to know if you can communicate positively, and helpfully to customers.
Think back to when you had to explain something to someone else when answering this question. You should think of a time when your ability to convey your thoughts clearly and effectively benefited a relationship.
13. Tell Me About a Time You Had to Deal With a Difficult Situation at Work. What Did You Do to Overcome It?
A concrete example from your job history can be beneficial when answering this question. Telling the interviewer how you would handle a similar circumstance at their company is a great way to show them you've thought things through.
14. List Some Ways You Contribute to Our Team's Success.
This is an excellent approach for potential employers to gain insight into who you are as a person. It tells them how you see yourself and the value you will bring. While responding to this question, you can demonstrate your worth to the team by providing concrete examples from your past experiences.
15. How Would You Respond to a Dissatisfied Client?
Working at a fast food establishment might force you to interact with irate customers. This question is designed to gauge whether or not you have the experience and composure required to handle stressful situations in the workplace.
Explain how you dealt with a circumstance like this in the past. To figure out what the consumer is concerned about, you'll employ active listening techniques, so explain that to them. Afterward, express regret for the trouble you caused.
16. What Qualities Does a Good Fast Food Worker Need to Have in Your Opinion?
Answering this question well will demonstrate to the interviewer that you have a can-do attitude and are committed to your team's success. In your response, emphasize your teamwork, communication skills, dependability, and customer service orientation.
17. If a Customer Were to Walk Into Your Store, How Would You Greet Them?
The answer to this question can give the interviewer insight into your potential approach to dealing with consumers. Emphasize your friendliness and proficiency with customers in your response.
18. Any Questions?
The interviewer gives you a golden opportunity to demonstrate your enthusiasm for the job and the firm by asking this question.
Interviewers ask this because they want you to feel like you can ask them anything related to the position. Therefore, it's crucial to answer some questions about the company ahead of time.
Wrapping Up
Whether you have no experience in the fast food industry or a lot of experience, there are always new things to learn. Taking the time to practice and prepare for food interview questions gives you an edge over other candidates and boosts your confidence.
Explore All
Engaging Questions Tool Articles