We all want to work with people we trust. And by trusting each other, you build a team that can accomplish anything. To really get close, you should ask them fun questions. Fun employee engagement questions offer you a chance to improve employee engagement in a relaxed atmosphere.
The questions aren't just there to see how much they know. They are designed to get to know everyone on the team in a way that helps them let off steam and smile. If you need questions like this or something similar, this article can help you.
We've compiled fun employee engagement questions divided into different categories for you.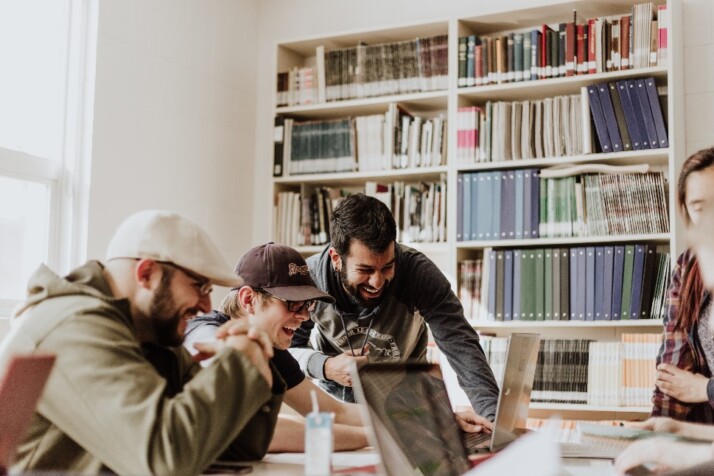 Why Companies Need Fun Employee Engagement Questions
It's easy to get so immersed in work that we forget how to be humans around other employees. The best teams are teams where employees know each other beyond the job roles they perform.
You want a team where people know each other's names, specific skill sets, and personality quirks. The sort of bond you want isn't one you get from serious work-related surveys. A great way to build this type of bond is to ask employees light-hearted questions.
Examples of Team Engagement Questions
These questions cut across different parts of an employee's life. Hence, they are divided into different categories.
Questions About High School
High school years are one of the most interesting years in people's lives. Many call it the best time of their lives.
Who were your best and worst teachers in high school?
What was your dream job while in high school?
What's the most courageous thing you did in high school?
Which clubs were you engaged in in high school?
What's the greatest life lesson you learned in high school?
Questions About Hobbies
Asking questions about things employees do in their spare time is another way of improving employee engagement and work culture.
We tend not to see co-workers beyond the job. This makes it easy to forget that the people who actually work with us in the office are human. They have a life outside of work, too.
What's your go-to karaoke song?
How do you feel when you have to work on the weekend?
Do you have any guilty pleasures? Tell us about it.
How do you spend a perfect weekend?
Which superhero motivates you to succeed?
What's the best book you've read recently?
If you could create a superhero, what superpower would you give them?
How good of a driver are you?
Do you use any form of social media?
What do you think about most outside work?
Questions About the Future
Asking team members questions about their future goals and aspirations allow you to understand the things they value most. In addition, it also reveals some things about their thought process.
What leadership role do you want in the future?
Do you think AI will take over the workplace in a few years?
What comes to your mind when you think of communication?
How do you think AI will impact the future of work?
When you become a business manager, how will you handle negative feedback?
Which resource do you think would be the most important to your business in the future?
What does progress mean to you?
What's one new idea you've started working on and hope to complete in the next few years?
Funny Questions
What are the snacks you wish we had in the staff kitchen?
What's your favorite lunch meal?
Do you prefer working from home in pajamas or coming to the office?
If you could compose a theme song for your team, what would it be?
Complete this sentence "What I love most about my colleagues is ……"
Final Words
As a manager, your job is to make sure your team members function optimally. This means you have to build a connection among team members.
These priceless engagement questions allow you to establish trust, create a sense of camaraderie, and facilitate meaningful conversations.
Explore All
Engaging Questions Tool Articles