We all love listening to music during long road trips to make them more pleasant and less tiring. But fun questions for road trips are a treasure to make the long car ride journey not only entertaining but also memorable to everyone.
In fact, road trip questions are the best to learn some amazing facts about friends and family and make the journey even more worthwhile. We have compiled some amusing and thought-provoking travel questions that won't let you get bored on your next trip!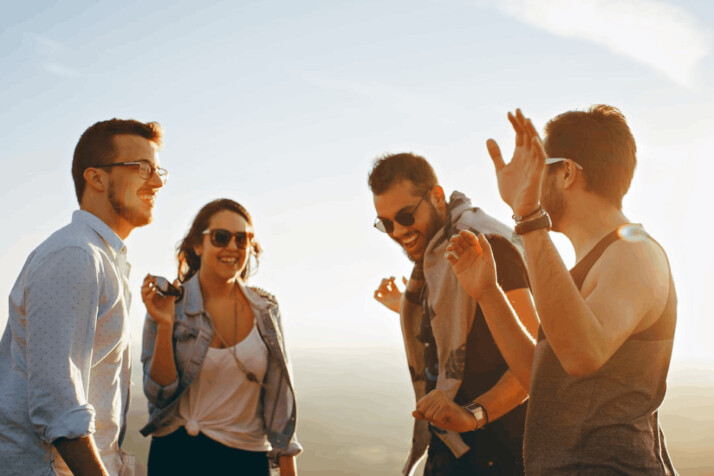 List of Fun Questions for Road Trips
Fun questions for road trips can be a fantastic way to spark great conversation with your friends on the road. Whether you're going across the country or to the nearby hiking trek, these silly, fun, and thought-proving questions will keep you entertained.
Top Fun Questions for Road Trips
What dish would you prefer never to eat again?
Which movie has ever been the scariest you have ever seen?
Whose position would you take if you could swap places for a week with someone specific in the world?
Which one talent or skill would you most like to have?
If you could be famous for anything, what would you prefer it to be?
If you could become the president, what would you do first?
Which era would you wish to return to with a time machine?
Which three items would you try to save from a fire?
Tell us about one of your funniest memories.
What would you make if you could merge two animals into one?
Mention three memories you have of kindergarten.
Which two languages would you like to learn if you could?
Which lesson from the past year stands out to you the most?
If asked to live in a desert, which three items would you bring with you?
Which of the two places would you like to visit: Universal Studios or Disney World?
Describe your family in one word.
Who do you wish you could punch in the face?
What was the tastiest meal you've ever had?
Which vacation spot would you like to live in if you were given a choice?
Who is the messiest person in your life?
Random Trivia Questions for road trips
Who is your most admired celebrity, and why?
Have you ever experienced any paranormal activity or ghostly encounters? If yes, what happened?
Would you prefer to watch a chick flick or a horror movie?
How long have you ever gone without taking a shower or a bath?
Which of your previous road trips was the best and longest?
Which would you choose as a gift for your birthday or Christmas: experiences or items?
Name one movie or series that you love, but everyone seems to hate.
Which was your most expensive single purchase to date?
Tell us some of your favorite pick-up lines.
Would you rather follow a strict plan or let things happen as they may?
Which highschool teacher did you like the most and why?
What do you like to do to unwind?
What are your favorite icebreakers?
Would you choose complete contentment over limitless wealth?
Theme parks or zoos: where would you rather spend the day?
What skill do you wish you had but don't currently possess?
What has been your most embarrassing moment till date?
Which actor would you choose to play you in a movie?
Who was your very first childhood crush?
What hobby would you pursue if time and money weren't any constraints?
Conclusion
Once on the road, having a common topic of engagement is crucial for keeping the conversation going for the whole trip.
Asking and answering questions about fun topics is an easy way to keep things interesting. Therefore, we have compiled some entertaining questions to make your next road trip one to cherish.
Explore All
Engaging Questions Tool Articles