Are you on the lookout for an exciting way to engage with senior leaders in your organization? Asking thoughtful and creative questions can be a great way to open the door to meaningful conversations.
This blog provides some ideas for fun, interesting questions that you can ask senior leaders in your workplace. Whether you're brainstorming conversation topics or wanting to get to know them better, these questions will surely spark engaging conversations!
So, let's dive right into it – here are some fun questions to ask senior leaders!
Categories of Fun Questions to Ask Senior Leaders
1. Questions About Daily Habits:
What do you do as soon as you get to work?
Which aspect of the day do you like best?
How do you relax at the end of a long day?
2. Questions About Career and Development:
What was your most significant professional accomplishment to date?
Are there any skills or experiences that have been instrumental in your success?
What advice would you give someone starting in their career today?
3. Queries on Hobbies or Interests Outside of Work:
Do you have any hobbies or interests that you enjoy doing outside of work?
Is there something new you'd like to learn this year, and why?
How did you develop those interests in the first place?
4. Questions About Leadership and Management:
What, in your own words, makes a great leader?
How do you motivate your team to stay productive and do the job?
What would you say are the keys to effective decision-making in the workplace?
5. Queries on Company Culture and Values:
What makes our company different from others?
How has our company evolved, particularly during times of change or crisis?
What are some of the core values that guide our work here?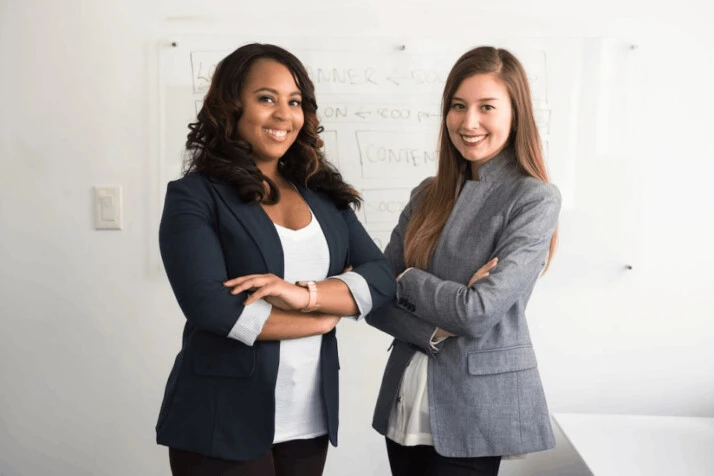 Ways to Approach Your Senior Leaders for Questions
Once you've compiled a list of questions, it's time to find the best way to approach your senior leaders. Depending on the situation, there are different ways you can do this.
First, You can set an informal setting such as a team lunch or meeting. Ensure that everyone is comfortable bringing up questions and interacting with one another. You can set aside some time each week for a Q&A session where team members can ask their senior leaders any questions.
You can host a formal event, such as a workshop or training session. Consider creating an open forum or discussion period at the end of your program. Here, attendees can submit their questions via chat or email beforehand. Then they can have the opportunity to discuss their questions and concerns with their senior leaders in person.
Finally, if you're planning a one-on-one meeting, make sure that you take the time to prepare beforehand. Ask yourself what topics or questions would be best suited for the conversation. Then, come up with some fun questions ahead of time so that you can benefit from your meeting.
Tips to Keep in Mind
When approaching your senior leaders, keeping a few things in mind is essential. Make sure the questions you ask are relevant and appropriate for the given situation. Also, give them time to think and answer – don't rush them or interrupt when they're responding. Finally, come prepared with thoughtful follow-up questions that can help deepen the conversation.
Conclusion
Asking meaningful questions is a nice way to get to know your senior leaders better and engage in exciting conversations. We hope this blog has provided some ideas for creative and fun questions you can ask! Best of luck as you embark on your journey of getting to know senior leaders in your organization!
Explore All
Engaging Questions Tool Articles