You should know more about your mentor or mentee to keep the conversation going.
Try thinking about asking some fun, unorthodox questions. Do you know where to start when you embark on the mentoring path, or do you want to know your mentor better?
Here are fun questions to ask your mentor to get the ball rolling.
How To Prepare Fun Questions To Ask Your Mentor
Let's say that this is your first meeting with your mentor or that you already know each other well. In that case, you should prepare by sharing an agenda for the meeting.
This will show that you care and won't waste your time or that of your mentor.
Do your homework
In the same way, you would go to an interview or networking meeting. You should consider your mentor's background before the meeting. You can check their LinkedIn profile to find out what cool stuff they've been doing.
Research on your mentor is necessary for two reasons. You'll gain more insight into their specific experience, allowing you to understand better what information they can provide that will benefit you. Secondly, it shows how committed you are to the relationship and how valuable your mentor is to you.
Decide what you want to accomplish.
Do you want to develop the skills you're looking for? How do you see yourself in three years? Are you interested in expanding your network? You can ask yourself these questions when you begin to think about mentorship for you.
Mentors typically approach mentoring relationships with a general idea of what they want to learn – also known as starter goals. You can do this before your first meeting. With too broad goals, you will be less likely to be satisfied with the relationship and its outcome. Therefore you must develop more concrete SMART goals – specific, measurable, attainable, relevant, and time-bound.
Take a look at your ego.
Almost all of us get constructive criticism from our managers or peers. But a mentor offers another perspective that may make us better at learning new skills. Mentoring outside your company is a fantastic way to gain a deeper understanding of your blind spots and how to improve them.
Don't become defensive about it. Let your mentor be open-hearted about constructive feedback – how else will you grow?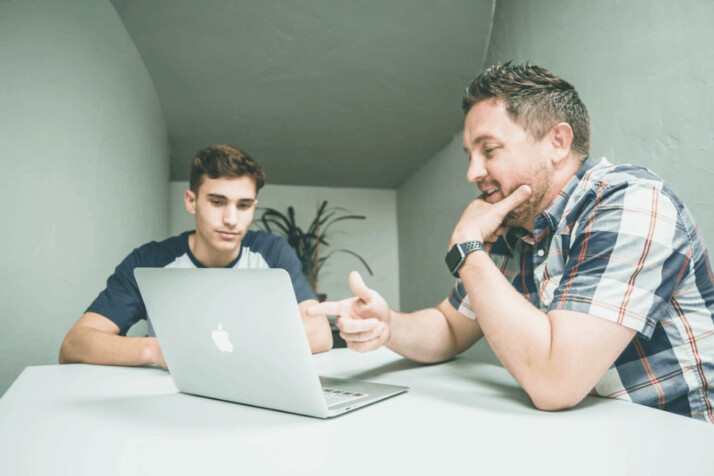 How To Ask Your Mentor Fun Questions
Refrain from taking a cookie-cutter approach to every mentor/mentee relationship. Make some questions that feel right for you and will help build a successful mentoring relationship. However, we have included a list of ideas and discussion topics to get you started.
Take a look at their life.
While preparing for your mentorship meeting, you can rehearse without rehearsing. Remember that your partnership should be nurtured like one and, therefore, an authentic relationship. Your relationship should come before your mentorship.
Mentorship can also turn into more of a transaction than a real relationship. If you are checking a box, the mentorship will not succeed. Develop an interest in your mentor and get to know them better.
Set expectations for mentorship
It's a good idea to get on the same page about your and your mentor's goals and how you will accomplish them together. This is especially important when you first meet with a mentor, but it is also helpful to keep checking in and realigning.
Ask about their professional experience.
The insight you get from learning about your mentor's experiences. This inclusthe challenges they have overcome, and how they came to where they are today is invaluable. Be sure to discuss your mentor's past and present career. It can help to do all the research you did here!
Obtain advice about specific situations
They have a wide range of experience to assist you as you navigate your current challenges. Maybe your mentor has been there before- or somewhere like it- in case you are having trouble navigating a specific situation. Don't be afraid to ask for help.
Small talk is best kept to a minimum and avoid rhetorical questions.
Do not force a conversation. Your first session will always be awkward. You and your mentor are meeting each other for the first time. It would help if you tried to figure out how to handle this interaction. These tips can improve your conversations and allow you to develop deeper mentoring bonds.
Conclusion
Today, it is the best path for career development or personal development.
Whatever your mindset is, the learning process is much easier when you have a mentor, somebody you can lean on throughout the process. Find yourself a mentor today and take the next step toward your future!
Explore All
Engaging Questions Tool Articles