The concept of funny safety topics for meetings might sound conflicting as safety is a serious subject to talk about.
Of course, you won't find humor in a cut or concussion of work-related mishaps. But bringing a bit of humor to workplace safety can enliven the mood for managers and employees.
Humor can be helpful in the workplace when used in good taste and without being offensive or patronizing. Research conducted by world-known universities like Stanford, MIT, and Harvard has shown that laughter beats boredom and stress. It fosters creativity and teamwork while improving well-being and productivity.
We have compiled a list of funny safety topic quotes and slogans to help you engage more employees.
Why Use Funny Safety Topics for Meetings?
Studies have shown that people's attention spans are gradually decreasing. And humor is one of the best ways to maintain employee engagement and counter short attention spans.
And engaging with the topic improves learning and development. Humor makes content enjoyable and boosts learning outcomes and information retention. While safety and humor don't necessarily go together, you can use them in meetings to make the entire experience fun for all.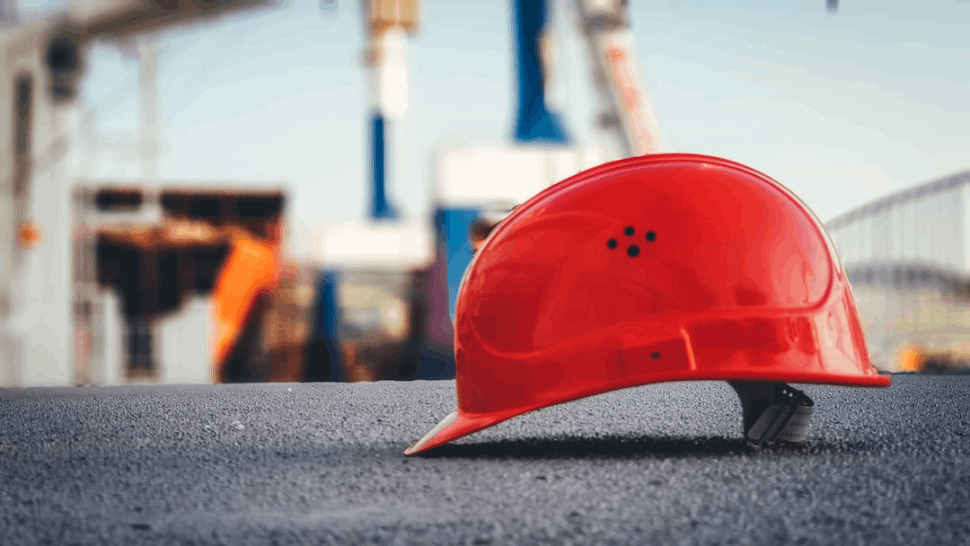 Safety-Related Fun Quotes and Slogans
The topic of safety is not always the most exciting one. But a little humor to cheer everyone up at the workplace and get the message across is not bad either.
Here's our list of humorous safety quotes and slogans to keep things interesting. However, safety should never be taken lightly, whether at work or home. Let's look at some safety-related fun below.
Keep your hands safe and protected, for you need them to collect your paycheck.
Don't ignore those precious fingers of yours, for they could end up on the floor.
Here's your reward for working safely today
When you prioritize working the safest way, you live to see another day.
Embark on a fast-paced pursuit of safety.
Seat belts for kids: Hug your little ones at home but belt them in the car.
Safety does not occur by chance.
Pencils have erasers, but mishaps don't.
Be safe at work today; heaven can wait.
Keeping people safe is a mission, not an intermission
A spill and a slip can take you on a hospital trip.
Falling objects can be brutal, so protect your noodle.
Asking dumb questions is easier than fixing a dumb mistake.
Lets us all focus on keeping our heads and body parts together.
It's better not to look back and admire your work while on a ladder.
Quench the thirst but put safety first.
Get rid of accidents!
Unsafe actions will keep you in stitches
Chance takers with safety are usually the accident makers
Common sense controls the door to Safety.
Safety is simple ABC: Always Be Careful!
Thoughtful Safety Slogans for Work Meetings
It's better to lose a minute of your life than your life in a minute.
Gambling with safety means betting on your life
Safety is a way of life, not a pastime.
Safety: a little investment for a better future.
Your first mistake could probably be your last one.
Safety is not expensive; it's priceless.
Hard hats serve a purpose beyond aesthetics.
If you don't think it will happen to you, find someone who has experienced it.
Save your behind by keeping safety in mind.
One bad workday could ruin your entire life.
Watch your step today, as it could be your last tomorrow.
Shortcuts will cut your life short
Safety is an inexpensive and effective insurance policy.
Safety First, keep the people second.
Don't make safety a part-time activity; make it a full-time job.
Conclusion
Humor is a fun but efficient way of spreading important messages such as safety in the workplace. Funny safety slogans are a great way to distinguish that sometimes the most important information we have is the simplest idea.
Comedic approaches are already used in many industries to add a pinch of liveliness at work or meetings. Therefore, we have compiled a list of fun and witty safety-related quotes for you in this post. Share the message, and stay safe!
Explore All
Engaging Questions Tool Articles