As a business owner, it is easy to get overwhelmed and lose direction. Many don't realize the need for introspection until it's too late.
Nevertheless, you can retrace your steps and ask these important questions to recalibrate your business compass and start raking in the money again. If you're wondering where you'll start, the answer is right here. We have compiled a list of good questions to ask a business owner.
The questions in this article are designed to help a business owner succeed in the long term. It includes the hard questions many people shy away from. Many are fortunate to have mentors to push them in the right direction.
For others, they have to figure things out on their own. This often requires dedicating time and effort to set things up appropriately for better results.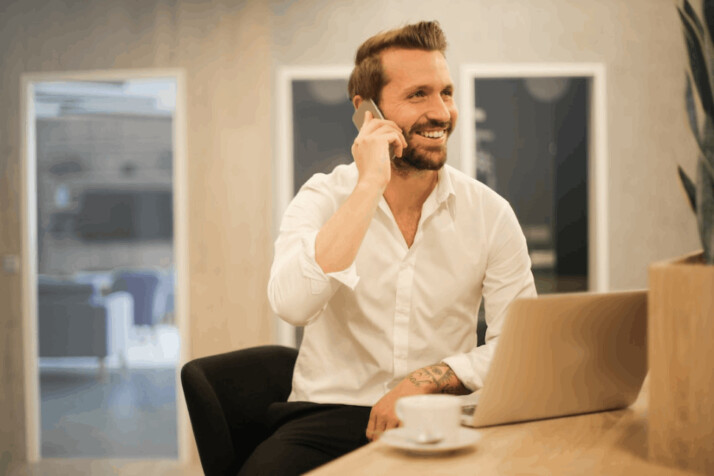 Examples of Good Questions to Ask a Business Owner?
If you're ready to take that critical step in your business, these are good questions to ask a business owner.
Why Did You Start the Business?
Business owners set out with one primary goal in mind. The goal is to work tirelessly to provide the best product or service to their customers.
The reason you should ask this question is to conduct a reappraisal of your goals. You want to make sure what you're doing currently aligns with the reasons you started initially. Are your motivations still the same, or they've changed?
What Would You Do to Improve Your Business If You Had Unlimited Resources?
This question aims to do two things. The first is to evaluate what your business aspirations are. Second, it aims to identify the major challenge to that aspiration and how you can potentially overcome the challenge.
The clarity you get from answering this question gives you the opportunity to create an action plan to drive your company's future success.
What Keeps You up at Night?
As a business owner, a lot of things rest on your shoulders. Even when you have many employees, you still have to make big decisions.
The feeling that your business is missing something may give you sleepless nights. If you can find a way to identify what it is, you can seek external help to get a way around it.
What Part of Your Business Would You Gladly Give Up?
Doing multiple things at a time may not give you a chance to focus on the one you enjoy doing most. This question can help you find out what is most special and what you enjoy doing most.
You can hire someone to handle the ones you don't enjoy or outsource them to another company. This has two benefits. The first benefit is that you'll have more time to work on something you love and explore other interests like writing or swimming.
In addition, your business becomes more efficient, and you will reap the financial rewards in the long term.
This question is a test of your management ability. As a sole proprietor, your business will not survive without you working. Now, it's time to think of building a team around you.
The people you hire should be able to run the business successfully without you. It is important that you show your employees how to manage the business. You must let them know that with or without you, the show must go on.
Other Questions to Ask a Business Owner
For those looking to tap from the wealth of experience of business owners, there are a few questions you can ask.
Do you use performance incentives in your business?
What new things have you learned as a business owner?
Are there any business lessons you can apply to life?
How do you come up with new business ideas?
What is your personal business philosophy?
Is there a business leader you follow passionately?
What business concept did you find hard to understand at first?
Is there a person that inspired you to start a business?
How do you think social media will change the marketing landscape?
What were your worst and best years as a business owner?
If you didn't own a business, what career would you have chosen?
What is the most common pitfall an entrepreneur must avoid?
Do you think any of your family members can follow your steps as a business owner?
What is your best strategy for getting reliable market information?
Have you achieved all your business goals?
What advice will you give a new entrepreneur?
Final Words
There's a lot going on in the mind of an average business owner. This is why sometimes it's best to take a step back and assess things. Similarly, new entrepreneurs can gain a lot from a business owner's experience.
Explore All
Engaging Questions Tool Articles