Recruiting within your own company is not only cost-effective but also presents current employees with an opportunity for growth or change. As with recruiting outside, you will still have to screen internal candidates carefully. And to do this, you'll need the right internal job interview questions.
Make your interviews more effective with the great and insightful questions we've gathered in this article. These will help gauge the different qualities that an ideal applicant should have. And through their answers to these questions, you'll be able to pick an exceptional employee who will fit the position perfectly.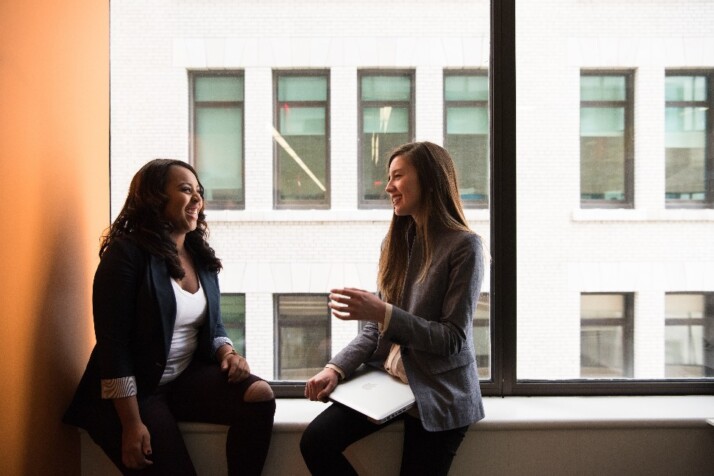 What Is An Internal Interview?
Companies have the option to fill in vacant positions with external or internal candidates. Internal candidates refer to employees presently working with the company. An existing employee may be reassigned or promoted to a different position. But to ensure they are right for the job, they will have to undergo internal interviews.
Interviewers can leverage the current data about the internal applicant they already have. These will help them dive deeper into what they do and prepare questions accordingly.
Tips For Interviewing Internal Candidates
Internal interviews are just as challenging as external ones. Your primary focus should be evaluating motivation, management skills, experience with the team or department, and performance track record.
Here are some tips that can help make things easier for you:
Before you interview someone, you should do your research.
Ensure the applicant's manager or team leader knows that the applicant intends to interview for a different position. As soon as their superior is aware of their intent, see what feedback they have on the applicant. They can offer you very valuable information about the applicant's work ethic and practical experience.
Prepare in advance.
It's always best to prepare your questions for your internal candidate so that they can address feedback from their peers/managers. This will help you gain insight into their traits.
Evaluate carefully.
You should refrain from a biased view that just because they're internal candidates, they're more right for the role. Try comparing their skills and qualifications with external candidates if you're interviewing any.
Follow up.
No matter what happens, you will want to follow up with your internal candidate. Candidate follow-up is one of the biggest frustrations for external candidates, and you do not want to repeat it with someone internally.
Remember to interview with caution. If not, you might have to fill two roles instead of one!
Internal Job Interview Questions
Questions About Employee Motivation
What motivated you to join our company?
What do you dislike most about your current position?
Why do you want a new role in the company?
What would be the most important change you could make in your current role?
What would you change about our company to make it better?
How would your ability to stay in your current position be impacted if you were not chosen for this position?
What is your most notable accomplishment with our company?
What are your long-term goals for the position?
Questions to Gauge Communication Skills
What's one word your current team members would use to describe you?
How would your co-workers describe your communication style?
Have you ever had any communication problems on the team?
How did you handle situations where you received unclear instructions?
Was there ever a time when things on a project didn't go according to plan? What was your approach to this?
What kind of feedback have you received from your current manager concerning your application for this role?
For Past Performance
What was your favorite project to work on while working with our company?
What was the most challenging project you worked on with the company?
Have you ever missed out on a project deadline?
What are your goals for the company? Can you tell us how you helped us?
Do you think your teammates have anything negative to say about you?
Can you tell us which areas you think you've improved in while working here?
Would your current manager recommend you for this position?
For Management Skills
What do you think is your greatest strength?
What qualities would you consider most important to be a good manager?
How do you describe your career goals for being a successful leader at the company?
What would your team members say about your management style?
What is your experience in managing projects?
Are there any situations where you might be described as a leader in your current role?
What kind of team communication and collaboration would you expect to experience if hired?
Conclusion
Choosing to recruit internally is a wise decision for any business. It can create a stronger culture, lower turnover, and you'll have control over the candidate experience. But it's important to keep your screening process thorough. Use these internal job interview questions to help you shape the discussion and feel secure in your choice.
Explore All
Engaging Questions Tool Articles