Everyone aspires to have the ability to pose humorous interview queries. Why? Because everyone wants to be able to make interviews as entertaining as they are educational.
But so many people find it difficult to balance the amusing questions they want to ask during conversations about subjects that actually interest them. With the interview questions they must ask in order to gather accurate information about a potential hire.
In actuality, there are some humorous interview questions that are both entertaining and compelling conversation starters. While still getting to the core of your hiring decision. Here, we've compiled a list of all the amusing, intriguing, and instructive questions you should ask during your interview.
The only thing left to do is choosing the ones that will work best for your interview and start shooting. When asked about their weaknesses, job seekers are likely to say that they put in too much effort. You will rarely receive a prepared or polished response from the same candidate.
Even though strange questions might seem pointless, they often reveal more information than the straightforward interview questions used by the majority of employers. Keep reading to learn more about some hilarious interview questions!
Why Ask Interesting Interview Questions?
What kind of animal, if any, would you be, and why? Would you be able to answer this question immediately if asked during an interview? In actuality, there is neither a right nor a wrong response to this question. The interviewers test your suitability for the position by asking you humorous questions. Interview questions help hiring managers assess your critical reasoning, problem-solving abilities, ability to work under pressure, and creativity ability.
At the end of the day, the interviewer is making no effort to make you uncomfortable. No! They're testing your ability to make quick decisions. It enables potential employers to understand how your mind operates in unforeseen circumstances. Although there are technically no right or wrong answers, answering these questions becomes simpler the more thought you put into your answers.
To improve your chances of landing the job, you must make the best impression during the interview process. This includes managing your nerves and providing accurate answers and appropriate body language. To succeed in every interview, you go to, even if the interviewer comes up with an unexpected question, you can unwind and prepare beforehand.
Okay, we understand that you came for the list of the funniest interview questions and sample answers; rest assured, those are on the way. The problem is that examples will only help you a little.
Instead, you must have a firm grasp of how to respond to any humorous question. Why? Because it's impossible to predict which questions the hiring manager will ask.
Unlike most, funny interview questions don't focus on a particular job title. We use these instead to learn how to handle the unexpected or to understand your personality. Thus, it is impossible to predict which ones will be brought up at any time.
Hilarious Interview Questions!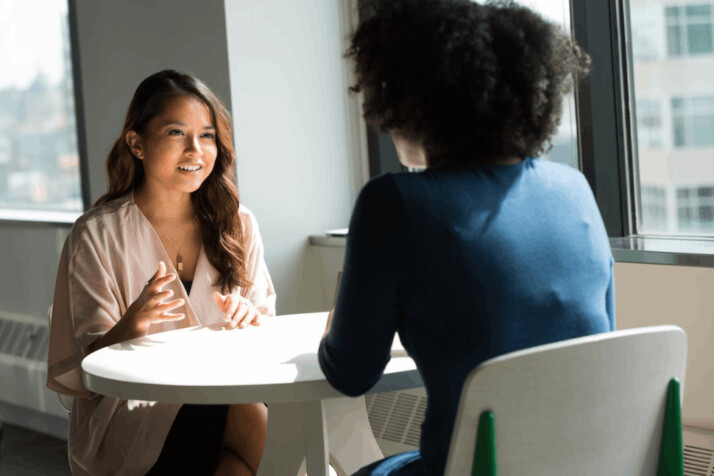 What position on an alien planet would you choose if they offered it to you in exchange for anything you wanted?
Who would you want to see play the lead role in a movie about your life if Hollywood made them?
What time do you pack your bag before a trip?
What would they say about you that you would claim untrue if I gathered three of your format supervisors together in a room?
You possess a floral arrangement. Except for two, all of the flowers are roses, daisies, and tulips. What number of flowers do you have?
Tell me about the events that have taken place in this nation over the last ten years.
How many can inch-diameter ball bearings fit inside a 747 airplane?
The newspaper's free full-page ad would tell what you'd say if you were given it and you had to sell yourself in six words?
A large animal has been given to you. It cannot be purchased or sold. What are your plans for the elephant?
Which kind of tree would you be, and why, if you were a tree?
After the interview is over, you go outside and discover a lottery ticket that ends up winning $1 million. How would you react?
Would you rather have the skill to fly or be invisible if you could only have one superpower?
On average, how often do you hurt yourself while attempting to dance in the shower?
How much money have you ever squandered at McDonald's while intoxicated?
How unbearable are baby pictures on Facebook, on a scale of 1 to 10?
What number of bowls of cereal do you consume each day, and why don't you drink more?
Who would you allow to smack you in the face?
Conclusion
We hope you've liked our list of hilarious interview questions! If you have any more questions that you think we should have included in this list, let us know!
Explore All
Engaging Questions Tool Articles