Want to study internship interview questions? Congratulations! When you got that call, it was worth your time researching and applying for open opportunities.
You may be considering applying for internships and want a head start. Still, kudos for getting the ball rolling on your professional advancement so early!
You'll need to get ready for the interview no matter what stage you're at. By getting a head start on this process, you can better prepare for interviews with professionals.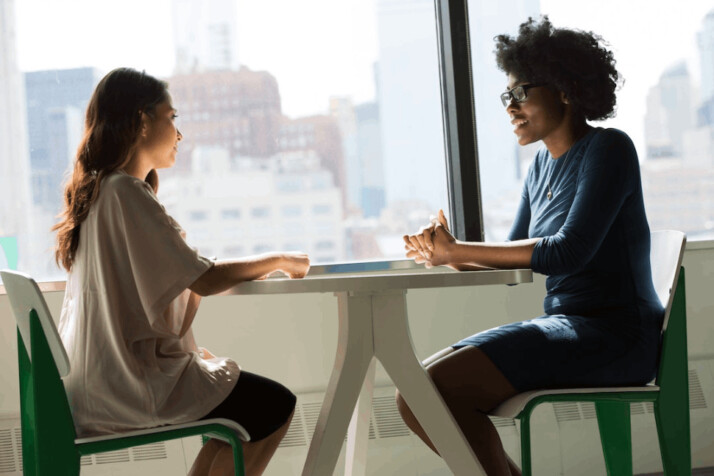 What Is an Internship?
Internships are occasions where students get paid to work and are supervised by a more experienced professional.
Internships allow you to develop marketable abilities and offers you a deeper understanding of the several subfields that make up your choice field. Internships differ from part-time hours, which receive payment at a flat rate.
State and federal laws are very strict about internships and can only last for a certain amount of time. Internships give students experience in their field of study and let them try out different careers.
Top 5 Internship Interview Questions
Questions such as those posed in this article are common throughout internship interviews. The key is preparation and practice. Practice listening and answering these questions to ensure you've got your smooth responses.
Here are the four most frequent inquiries asked during internship interviews and suggested responses.
1. Please Introduce Yourself
One of the most frequent (and frustrating to answer) queries remains this one. Although there are numerous entry points, here is how you may distinguish yourself.
2. Any Past Experiences?
To answer a question about yourself, consider the relationship to the internship you're applying for. It's OK to begin with, a summary of your history. However, ensure to get into your relevant work experience as soon as possible.
For a job in finance, it is an excellent idea to highlight your time spent shadowing a financial advisor. Be careful to emphasize how your prior work experience meets the requirements outlined in the job posting.
3. Why are you interested in this position?
Before applying, it's a great idea to investigate the organization to make sure that your interests, values, and skill set are a good fit. If you share a company's values, answering this question should be simple. If you can explain why you believe in the same things as them, the interviewer would appreciate it.
4. General Expectations for This Internship
An internship can be a stepping stone into a professional career and a learning opportunity.
Your answer, however, should reflect a desire to learn the trade and develop soft skills over the short and long terms. You must shun the "stepping stone" mentality that implies the internship is merely a means to an end. Next year, the interviewer will think about you and your response when they are hiring full-time.
5. Behavioral Questions
You should be able to answer the behavioral questions in an interview. These inquiries probe past experiences with clients, deadlines, and management philosophies to better understand your fit for the role.
You should spend some time in advance preparing answers to this question by thinking of several examples.
You can use the STAR technique to reply. Please select an answer that is appropriate to your professional background. Give an example of when you worked with a supportive manager to accomplish something remarkable. You could discuss finishing a challenging project or helping a distraught coworker during volunteer work.
Final Words
These internship interview questions are popular. However, it is essential to remember that these are only some questions you might be asked. So, it is best to prepare for other questions.
Explore All
Engaging Questions Tool Articles