There has never been a better time to ask accounting interview questions.
The employment process for accounting roles can be difficult, primarily when qualified applicants must be located, interviewed, and hired remotely. Additionally, there is a competitive job market with a high demand for workers and a constrained supply.
You should be prepared for the interview. Whether you're selecting candidates for openings in your accounting department or for mission-critical duties and cyclical requirements like tax season and year-end close.
A risky undertaking is hiring accounting experts. It is expensive to hire the incorrect candidate because it wastes time, money, and resources. For this reason, it's crucial to have a list of excellent accounting interview questions on hand. Make sure that each one is taken into consideration when trying to fill accounting jobs in your company.
In today's post, we are going to take a look at some interview questions for accounting jobs!
Why Accounting Jobs Are Popular?
You can evaluate accounting candidates' skills in solving problems and their technical knowledge. Critical thinking capabilities and potential for leadership, motivation, and values with the aid of your interview questions.
Asking more in-depth accounting questions will help you learn more about the applicants and better understand how they'll interact with your team. Your ability to identify the best candidate for the job will be aided by crucial insights provided by their responses. Regarding both hard and soft skills.
Depending on the job, different interview questions may be asked when applying for an accounting job.
Virtually every company, group, or government agency that deals with money have essential roles for accountants. Accounting professionals are frequently hired as independent contractors by businesses that are too small to employ internal accounting staff. Additionally, accountants serve as tax consultants or work for banks and financial advisory firms.
As a result, some of the questions you'll encounter during an interview for a job as an accountant are industry-specific. Others, however, are prevalent in every accounting interview, regardless of the sector.
In the opinion of recruiters in the accounting sector, the most sought-after candidates have previous experience working in public accounting for a sizable firm. Don't let the fact that you lack that stop you, though! There are numerous additional abilities and skills you can highlight to differentiate yourself.
It's crucial to exhibit a balanced combination of technical knowledge and soft skills during interviews, especially for an accounting role. One of the biggest misconceptions we encounter about accountants is that they spend all their time alone. In front of a computer staring at figures and absurd formulas in Microsoft Excel sheets. Contrarily, to succeed in the job market, accountants must exhibit skills in several areas, including customer engagement, communication, data analysis, and time management.
Best Interview Questions for Accounting Position!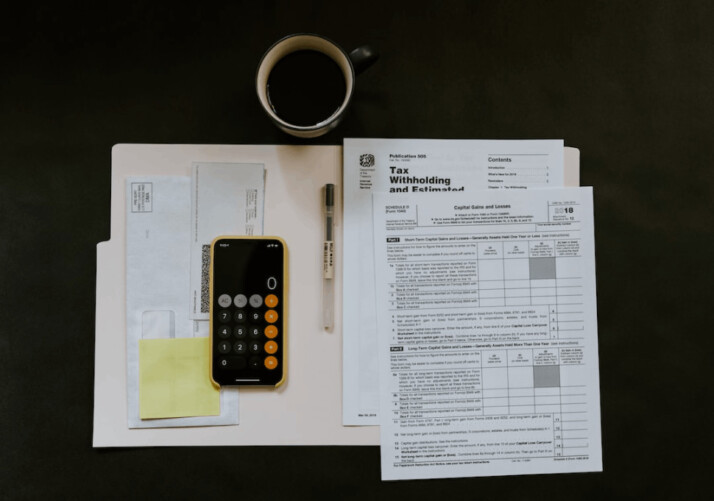 Accounting Interview Question 1: What do you think is the biggest problem currently facing the accounting industry?
Here is the first of the many interview questions for accounting gigs. There is no one correct response to this question. However, you should be able to show that you are knowledgeable about and dedicated to your field by providing a thoughtful response. Your knowledge of the market and its difficulties will demonstrate to the interviewer that you are interested in the job. Not only that, but you care enough about it to express an opinion.
Example Answer:
Since we must sift through all the new rules and guidelines and make adjustments as necessary, the industry is facing significant challenges. Especially after the recent changes to the tax code. The accounting profession is accustomed to responding to new tax laws. Everyone in the field must also address the technology issue immediately. A skilled professional's role may seem less necessary as a result of readily available online accounting services. Hence, as accountants, it is our responsibility to offer clients services that a computer cannot.
Accounting Interview Question 2: What parts of a ledger are required to be equal when a business employs double-entry accounting?
One more straightforward inquiry is this one. Job candidates who have accounting knowledge or skill shouldn't have any issues with their responses. Similar to the question above, an applicant's response will reveal whether or not they are qualified for an entry-level position with your business.
Accounting Interview Question 3: Which Accounting Procedures Do You Know Best?
This is a common question that recruiters use. Why? To learn more about your past accounting experience and how it relates to the duties you would have in a new job. Accounting duties vary from department to department and from company to company.
Consider your duties in relation to performing technical accounting work from the past and present. For instance, if you were a staff accountant, you might be in charge of the month-end close procedures. Examining quarterly financial statements and cross-referencing workpapers might be your duty if you held a position in financial accounting.
Example Answer: For the recruiter to fully grasp the importance of your job, you should be as thorough as you can. You should mention the accounts you are in charge of. Or, if you are in charge of specific financial statement components, specify which components and which financial statements. To show that you were a crucial member of the team, including account dollar amounts or the total number of accounts you handled.
Additionally, this would be the ideal opportunity for you to discuss with the interviewer any processes you added to or changed. Especially if the changes you made reduced errors. If you choose to do this, provide examples and data to support your assertions.
Accounting Interview Question 4: How Long Have You Been Working in Different Industries?
You should consider the position and organization you are interviewing for as you offer this response. Hiring managers are primarily interested in learning about your skills and interest in the sector of the company you are interviewing for. Especially if you are applying to be a private or internal accountant. However, suppose you're applying for a position in public accounting. In that case, they'll want to know about your experience in a variety of industries because you'll probably work with customers of various backgrounds.
Example Answer: In either case, be sure to highlight your skills and customize your response to the industry pertinent to the role. This is a beautiful chance for you to ask the interviewer if you are unsure of what those are.
Accounting Interview Question 5: Describe the benefits and drawbacks of the various accounting software programs.
Have concrete examples of the advantages and disadvantages of the accounting software you've used ready to share. Your response will demonstrate to interviewers your level of knowledge as well as your judgment and evaluation abilities.
Using other finance software will be good. However, your answer should include at least Microsoft Excel sheets. No company wants to employ an accountant who doesn't know the most basic and common software.
Accounting Interview Question 6: How Do You Schedule Your Day and Set Priorities?
In an accounting position, there are a lot of moving parts. So the interviewer will want to know how you prioritize and balance your work under pressure.
Example Answer: Processes, approaching deadlines, and extensive cross-functional cooperation all drive an accountant's work. Therefore, it is extremely important to demonstrate organization, time management, and good communication between your team and customers. Accountants must be able to articulate their time management strategies in order to efficiently divide it among accounting tasks, client check-ins, and team check-ins.
Taking your clients as an example, how frequently do you check in with them? When you do, do you send them updates on any documentation requirements or potential bottlenecks in the process (if you're awaiting their response)? Do you use a checklist, a running to-do list, or calendar reminders to keep track of deadlines? There is no right or wrong response in this situation, so share what has helped you stay on task and on time.
Accounting Interview Question 7: Describe a time when cooperation among team members was required to finish a big project or task. How did you approach the partnership?
As a finance professional, the applicant may be required to collaborate with tax authorities, auditors, bankers, accountants, and others. They may also frequently interact with team members who are not in the financial sector. This inquiry aims to identify the candidate's capacity for fostering productive working relationships.
Accounting Interview Question 8: What is an instance of how you balanced your regular work? Especially with a deadline for a significant tax filing or the month's end?
Tax filings, fiscal quarters, and other deadlines often lead to cycles in accounting work for companies. This can result in a high-pressure situation that raises the possibility of error, stress, and burnout when added to already existing duties in companies. This question will show whether the applicant can handle deadlines while still performing their regular duties.
Conclusion
To develop your accounting career, you need to explain your previous experiences in other companies. You need to prepare some good answers for your interview with the company. Use your knowledge to show the hiring manager in the company when answering important questions.
We hope you liked our general list of interview questions for accounting. If you think it helped you in your career, you might want to share this with another friend of yours!
Explore All
Engaging Questions Tool Articles