Even if you've been in the workforce for a while, reviewing sample interview questions for managers always helps.
Our interview questions can help you evaluate interview methods, make a good impression, and boost your chances of being recruited if you prepare adequately. Let's look at what to expect, likely questions, and answer tips for managerial interviews.
General Overview of Interviews for Managerial Positions
Managerial interviews typically focus on candidates' past work experience, management philosophy, achievements, and career goals.
The hiring manager asks interview questions to assess your cultural and performance fit with the company.
Telling stories and giving concrete examples from your professional past will help you construct more compelling answers. This will demonstrate to the interviewer your ability to handle challenging situations and collaborate well with others. Tailor your responses so that your skills and experience will shine through.
Management trainee positions often require less experience in the field. Thus interview questions will focus on your leadership skills, delegation abilities, and the like. To demonstrate your qualifications, it's OK to use past coursework and extracurricular involvement.
The candidate's ability to produce outcomes and interpersonal skills are significant points of emphasis during a managerial interview.
Nothing else matters if you can't handle working with people of varying personalities in a team setting when under pressure. However, if you spend too much time-solving people's individual concerns, it will distract you from the organization's larger mission.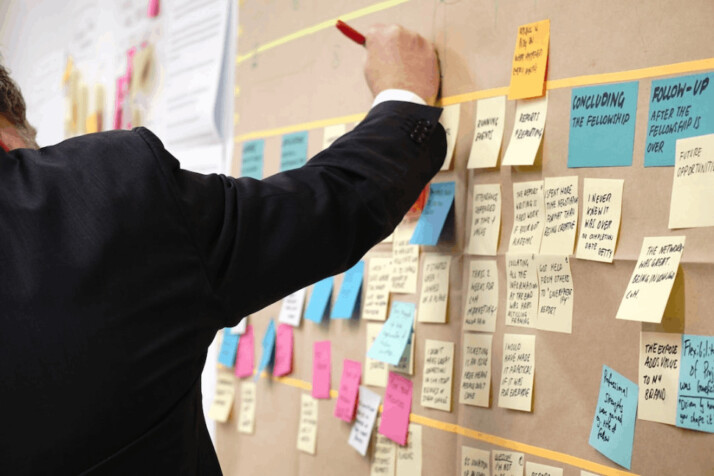 Questions to Expect at a Management Job Interview
During the interview, expect questions that probe your management expertise, methods, and styles you're familiar with from previous jobs.
1. What Are Your Expectations of a Manager?
Employees' expectations of their manager may come up in conversations regarding the motivations that brought them into management. Stay upbeat as you extol the virtues of effective leadership.
2. What Was Your Experience Working With a Supervisor?
This is less of a question designed to elicit specific answers. It is an examination of your comfort level when working with challenging bosses. Keep your answer optimistic. The company is trying to gauge whether or not you will be a sociable team leader. This is checked by hearing about your negative experiences with previous supervisors.
3. Tell Me About a Time When You Made a Difference in the Well-Being of Your Employees, and Provide Concrete Examples.
Occupational health and safety is a top priority for businesses, particularly in high-risk settings like factories, chemical labs, and construction sites. One method to amaze your managerial abilities is to discuss how you improved employee workplace safety.
When interviewing prospective managers, companies want to see if you have what it takes to work with employees of varying experience and education levels. How do you follow orders from higher-ups?
4. Please Explain How You Dealt With an Employee Who Was Causing Problems in the Workplace.
A great leader can bring out the best in those they supervise. Sometimes this means working with a difficult employee to fix performance problems. Prepare for your interview answer by using the STAR method.
5. What Would You Do If You Knew Your Manager Was Completely Wrong?
Unless you're the highest-ranking manager in the company, you probably won't be reporting directly to anyone. The interviewer cares about your leadership skills and ability to follow orders. They are also interested in how you get along with your superiors (especially when he or she is wrong).
6. How Would You Go About Inspiring Your Team?
Companies care about your ability to think outside the box. Are you willing to make an extra effort to ensure that the employees under your supervision are as productive as possible? Explain how you like to lead if you haven't already.
Concerning Your Experience and Abilities: Interview Questions
Answers to these nuts-and-bolts questions can help assess if you have the hard professional talents and soft interpersonal skills the organization seeks.
7. Any Reasons to Hire You?
Hiring managers asking this question are trying to get you to sell them on why you should get the job. Please list at least five of your qualifications and strengths for the position, and include percentages whenever possible.
8. Describe Your Relevant Skills and Experience
Now is your chance to expand upon the relevant qualifications and experience you highlighted in your CV.
Conclusion
If a candidate is unsure what to expect from their interview, run through our interview questions for a manager. It can be tough to make it through interviews every time, but it is possible with the proper preparation and experience.
Explore All
Engaging Questions Tool Articles