Libraries are an essential component of any community.
They offer a place for the public to gather, access information, and participate in social events. But librarians are not just for the public. They perform a variety of roles for organizations and institutions, changing the very fabric of a community.
For many libraries, librarians are the front line for access to information and activities. It's why these librarian interview questions are crucial for finding the best possible candidate.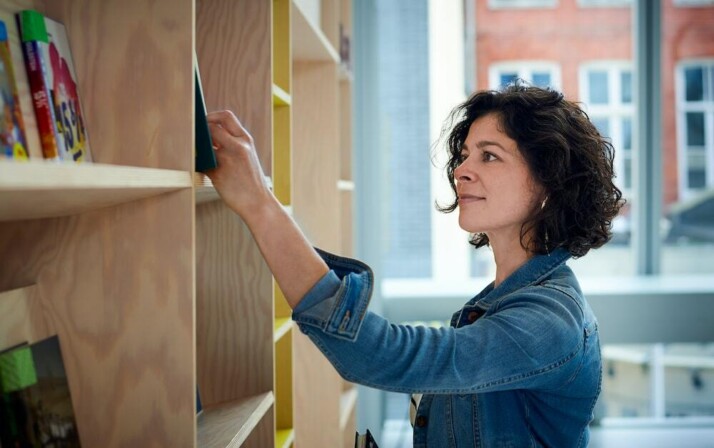 What is a Librarian Interview?
A librarian interview is a crucial step in the process of hiring a librarian. It involves a one-on-one interview between a recruiter and a candidate. The primary function of an interview is to elicit valuable information from the interviewee.
This information will then be used as another basis for a hiring manager's decision.
The Significance of an Interview
Interviews are essential to the hiring process because they reveal information that resumes fail to represent. Interviews give candidates a chance to explain details about their resumes that may be unclear.
It also allows interviews to evaluate non-verbal things such as a candidate's posture, body language, and communication skills.
This allows interviewers to gain an accurate picture of their options, which also allows them to hire the best possible candidates.
Standard Librarian Interview Questions
What made you want to apply for this role?
How do you think you can positively impact the community as a librarian?
What are your collection development and maintenance strategies?
Was there a time you made a poor decision? What did you learn from it?
Can you explain the relevance of social media and technology to librarians?
What are your plans for a Summer reading program for children?
Describe your long-term vision for the future of this library.
What books do you read?
Tell me about your cataloging experience.
How would you encourage people to read?
Where do you see yourself in five years?
How would you maintain discipline in the library?
Why is the library important?
What are your strengths and weaknesses?
Why should we hire you as a librarian?
What are the most valuable things you realized from your previous role?
Why did you choose to be a librarian?
What matters most to you in this job?
How do you keep track of your assigned tasks?
What words would current colleagues use to describe you?
Additional Librarian Interview Questions
How do you stay updated on new library technology and librarianship methods?
How do you prioritize certain tasks over others?
What does excellent customer service mean to you?
What has been your biggest and most recent achievement?
Why are you the best candidate for the librarian role?
What are some of your strategies for coping with stress?
Which of your skills are most valuable to the role?
Which library management software are you familiar with?
What can you say about our library's atmosphere?
What challenges do you expect to face in this role?
How did you learn about the role?
What do you know about our library?
Name one valuable lesson you learned from your last job.
What methods do you use to train employees?
How do you deal with team members with performance and discipline issues?
In Summary
Libraries are important to society because they make books accessible to the public. They facilitate the pursuit of knowledge, and they promote a culture of readers. Whether you're an interviewer or a candidate hoping to land a job as a librarian, heed these questions.
These questions will allow you to prepare sufficiently for your interview. For recruiters, this means you have the right series of questions needed to elicit valuable information.
For candidates, this means you gain the confidence to answer these questions without hesitation.
Explore All
Engaging Questions Tool Articles