Life is a profound experience in which one is constantly asking oneself questions. "What is the meaning of life?" this is probably just one of the many tough questions you've asked yourself over the years. There are plenty more of life's greatest questions that you can reflect on. And we're going to have a look at them in this article.
These questions will help you look at the world in a new way and help you grow in your understanding of life. Try asking them during your quiet time or when you're meditating.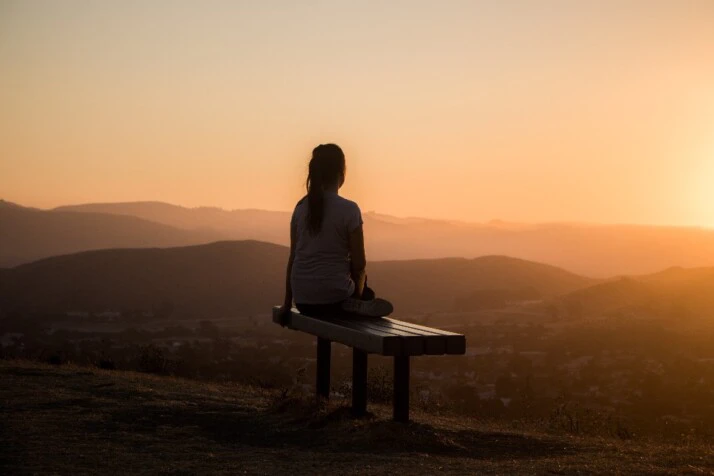 The Importance of Self Reflection
Self-reflection means giving yourself a chance to learn about yourself and make changes. It helps you develop your skills and evaluate their effectiveness rather than simply carrying on with what you have always done. When you reflect, you look at your life and how you can do it positively. By reflecting on these meaningful life questions, you'll learn a lot about yourself and how you can relate to others.
Life's Greatest Questions
Deep Questions for Self Reflection
Am I happy?
Am I grateful?
Do I like my job?
Do I feel good?
What is my biggest "What if"?
Should I be spending more time on my education?
What new skills can I learn?
Where is my career going?
What does my work mean to me?
What can I do that I am not currently doing?
How can I be better at what I do?
The top priority for me now is what?
Is there any way I can help one individual today?
Interesting Questions About Life
Who am I? Why am I here?
Why does the world have so much pain and suffering?
Is it possible for me to live a joyful, meaningful life in a world of so much evil?
What happens after my death?
Do we have a future beyond Earth?
What is your belief about extraterrestrial life?
Can we ever fully understand consciousness's nature?
How can poverty be eradicated?
What changes will brain science bring to criminal law?
What are the chances of Homo sapiens staying alive for the next 500 years?
Do we have any chance of preventing a nuclear holocaust?
Can we avoid a "sixth extinction"?
Is it possible for us to thrive without destroying the planet?
Will we ever discover a twin Earth?
Can we ever explain what dark matter is?
Can technology eliminate the requirement for animal testing in drug development?
Questions for Self-Awareness
What do you pretend not to know?
What values do you believe in, and are you faithful to them?
Why aren't you doing the things you know you should?
What is your perception of yourself, which you are unaware of?
What do you not know, and do you know?
Is there anything that is hindering your happiness?
What would you feel if you achieved all of your goals?
What did you learn today? Who did you love? What made you laugh?
If you didn't let your fears get in the way, what would you do?
Wrapping Up
The path of life is full of interesting questions. It can be difficult to think of an answer, but self-reflection is a worthwhile endeavor that is good for the soul. Try reflecting on some of life's greatest questions, and you'll be sure to see the world in a different light. It'll open your mind, and you'll learn more about yourself.
Explore All
Engaging Questions Tool Articles