Have you ever wondered how retail stores and commercial malls always seem to have a stock of goods? How do products leave factories and reach store shelves? More importantly, what brilliant brain has the capacity to orchestrate distributions that keep a supply chain running smoothly?
If you're looking or applying as a logistics manager, here are some logistics interview questions to help you prepare for an interview.
But before we get to the meat and potatoes of this article, there are a few fundamentals you need to know. Let's start with the focus of this discussion.
What is Logistics?
Logistics refers to the various activities involved in the movement of goods between locations. These activities represent an important subset of supply chain management. There are five main elements of logistics:
Transportation
Storage, Warehousing and Materials Handling
Packaging and Unitization
Information and Control
Inventory
All of these elements form a supply chain, which is necessary for ensuring that retail stores have enough items to keep their shelves full.
Managing logistics is an important job for any company because it has a direct impact on the ability to manufacture and sell products. This means that companies tend to screen their applicants thoroughly.
Interviews are an effective way to verify a candidate's experience, knowledge, and skill set respective to role requirements. They provide hiring managers with data crucial to a good hiring decision.
If you're looking for questions to help you prepare for your interview, look through the following list.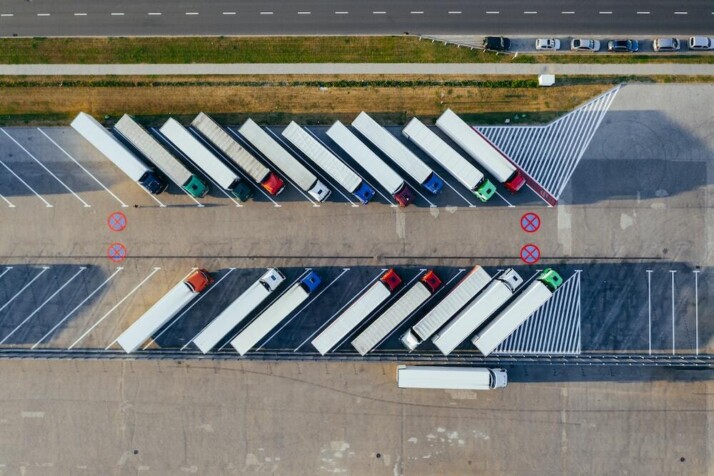 General Logistics Interview Questions
What work do you enjoy the most?
What are your main interests outside of the office?
Which circumstances allow you to do your best work?
What kind of culture do you thrive in?
What was your proudest moment at university?
How would you respond to an unsatisfied customer if an urgent package were unexpectedly delayed?
What do you do when unforeseen factors affect your schedule? Can you provide an example of how you'd handle it?
Have you ever had to defend an unpopular decision on behalf of a business? How did you go about doing so?
Can you describe a goal you've recently accomplished? How did you achieve it? Were there any unexpected challenges?
How do you manage competing priorities and deadlines? Have you ever missed a deadline?
What is a bill of lading?
What is the function of a bonded warehouse?
Why are you the best candidate for this position?
What is the difference between logistics and transport?
What is a warehouse tracking system?
How would you calculate deadweight tonnage?
What's the biggest challenge a logistics manager faces?
How do you respond to creative criticisms from employers and customers?
Which of your skills do you feel is the most important in this industry?
What are some continuous improvements you can suggest to keep the company operations running smoothly?
What are the different places you've established a supply chain between suppliers and delivery services?
Do you have experience training team members in your previous job?
How do you handle a team member with problematic performance metrics?
What are some ways you maintain a professional relationship with members of different departments?
What can we expect from you in your first six months of working with us?
Can you suggest some ways we can optimize the tasks given to team members?
Technical Logistics Interview Questions
What are the key competencies that contribute to a successful career in Logistics?
How do you reduce distribution costs?
What are the most important logistics KPIs used to drive process improvement?
How do you maximize customer satisfaction in logistics?
What are the best approaches to Supply Chain modelling?
What are the metrics used to evaluate a fulfillment company?
Which warehouse activities should you emphasize to improve the work process?
Explain DAT and DPU.
Is DAT better than DPU? Explain your answer.
Why do CIP and CIF have varying levels of insurance?
Why do we still need separate maritime terms like FAS, FOB, CFR, and CIF?
What are the biggest challenges in managing foreign trade?
Differentiate FIFO from LIFO.
What major supply trends should we consider in today's market?
What do you think about online logistics courses?
In Summary
Logistics is an important aspect of any business venture because it requires a lot of planning. Time and distance are the most apparent challenges to logistics, and it takes a great deal of skill to get things running with precision.
If you want to understand a situation properly, you need to ask the right questions. The same applies to the hiring process. Whether you want to start a logistics career or you need a point of reference for evaluating a candidate, check our examples. They'll help you come up with a string of related questions to gain a deeper understanding of a candidate's abilities respective to a role.
These questions also give applicants hints on the things they ought to know, as well as the best way to answer. Take time to read these questions and practice your answers. Make sure to include only details relevant to questions and tell the truth.
Explore All
Engaging Questions Tool Articles