Thinking about a marketing job interview doesn't have to make you anxious or break out a nervous sweat.
Put your best foot forward in this competitive field by preparing for some essential marketing job interview questions. These questions will help you present yourself to your prospective employer as a well-rounded candidate.
Many companies compete for the best individuals to join their workforce. And answering the interview questions right can help you conquer a lucrative spot in your desired company. So, prepare to impress the interviewer with your confidence and expertise, paving your path to interview success.
List of Top Marketing Job Interview Questions
If you have landed on your coveted marketing job interview, congratulations! Now is the time to thoroughly get ready for the interview.
You should be prepared for questions based on your prior marketing achievements and experience. Prepare yourself as an assured marketing professional and brush up on your knowledge to set yourself apart from others. Let's dive into the top marketing job interview questions you can expect from the interviewer.
What Do You Enjoy Most About Marketing?
Pursuing a career or doing a job you don't enjoy is never healthy. The interviewer uses this question to determine how enthusiastic you are about marketing and how valuable you would be to the company.
What Inspired You to Want to Work in Marketing?
You can leverage the open-ended nature of this question to share a story about how you became passionate about a career in marketing. You can discuss a lesson you learned in class, a former job you held, or even a daily experience that inspired you.
Which Social Media Platforms Are You Aware Of?
Interviewers will expect you to know about all of the major social media platforms as a social media marketing manager. This is the opportunity to mention any additional platforms you have familiarity with.
What Is the Importance of Networking in a Marketing Job?
The employer is trying to evaluate your interpersonal skills by posing such a question. This is one of the fundamental skills for a marketing professional. The employer needs to know how effectively you communicate with others.
You can describe an instance in which marketing was aided by your networking. You can also cite an example of an influencer marketing campaign that was only made possible for your efforts to develop relationships.
What Do You Consider to Be the Three Crucial Skills for a Marketing Career?
The point of any job interview is to show potential employers that you have the skills and abilities needed to succeed in the industry. This question allows you to show the interviewer that you are aware of the qualifications they are seeking in a candidate.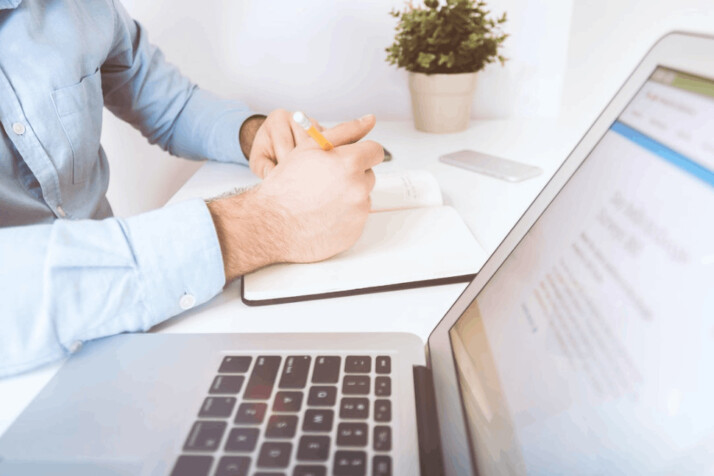 What Is Your Preferred Style of Management?
In your response, you should be truthful about the qualities you believe a great manager should possess.
Do you prefer a manager who keeps in touch with you frequently? Or do you favor a hands-off approach to management? It's crucial to give an honest response to this question. This is because you don't want to work for management that you find difficult to get along with.
What Position Do You Expect to See Yourself in Five Years?
Through this question, your interviewer is trying to gain a sense of your professional goals and plans. They want to know if you're someone who wants to move quickly up the corporate ladder.
They also want to know if you're looking for additional training or schooling to achieve a particular career objective.
How Well Do You Know Our Target Market?
The homework you did in preparation for your interview will pay off on this question. You ought to clearly understand the company's goods and services. By examining their website, social media feeds, and most recent press releases, you must determine the company's target market.
How Would You Manage a New Product Launch?
Product launches typically involve a large number of individuals and departments and are very process-driven.
Your interviewer wants to know how you prefer to take the initiative and work with different teams and departments. It's also to test your collaboration, cooperation, and strategy to work in a group.
How Do You Stay Informed on Marketing Knowledge and Trends?
This question aims to know how self-motivated and driven you are to keep your knowledge and skills updated outside your regular employment. So, you must discuss if you have ever engaged in self-directed training and how often you read industry publications or attend conferences.
Conclusion
Job interview questions are meant to test your knowledge in certain core subjects, but there is an art to answering them. Marketing jobs are everywhere, including digital marketer, market research analyst, sales marketer, pricing specialist, marketing coordinator, and more.
If one of these jobs appeals to you, you must build and prepare accordingly. This guide outlines some common but crucial marketing job interview questions to help you prepare yourself better.
Explore All
Engaging Questions Tool Articles