Marketing is one of the key pillars of a company's success. It's the only way to get people to notice your brand and learn more about your products and services.
Since the internet's advent, marketing has become more effective, easier and cheaper. Customer data is easily available, and there are many resources to help you find the most effective marketing techniques.
sIf you need help creating a marketing strategy, use these marketing strategy questions as a guide.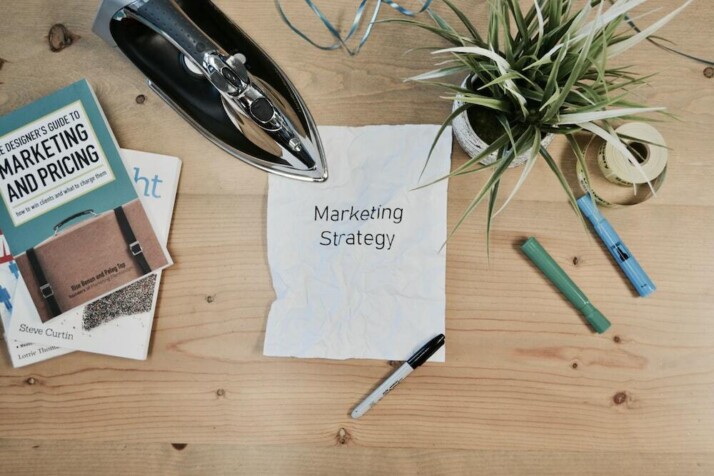 What is a Marketing Strategy?
A marketing strategy refers to a series of actions and measures taken to promote a certain product, brand, or service. There are four primary types of marketing strategies. They are:
Market Penetration Strategy
Market Development Strategy
Product Development Strategy
Diversification Strategy
Market Penetration Strategy
Market penetration strategies focus on selling products to existing customers. It emphasizes the importance of nurturing customer loyalty. The main goal of market penetration strategies is to increase awareness of a certain product or service.
Market Development Strategy
Market development strategies focus on expanding sales by selling products to new markets. This entails competing in new geographic markets. It expands product sales by increasing awareness and developing distribution channels.
This stage sometimes entails product modifications to match the needs of a certain locale.
Product Development Strategy
A product development strategy focuses on developing new products to sell to existing customers. It aims to expand sales by leveraging existing customer relationships. It achieves this goal through research and development, as well as increasing awareness and interest.
This stage usually yields quick results because the company already has a pre-existing relationship with its customers. This significantly increases the likelihood that loyal customers are going to buy their new products.
Diversification Strategy
Lastly, the diversification strategy involves bringing new products into new markets. This is no less than creating a new business. Companies start from scratch. They have a new product they must market to a new locale where they likely don't have a loyal customer base yet.
The Importance of a Marketing Strategy
Marketing strategies are similar to battle doctrines in that they outline a series of actions relative to contingencies and goals. This allows companies to see ahead of the planning horizon, allowing them to prepare for the next step.
Marketing strategies also provide structure and a sense of scale to campaigns. It helps marketing managers determine where they currently are and where they're headed. This is crucial to success because it enables them to prepare for potentially difficult situations.
If you're planning your marketing strategy, here are a few questions to help guide you.
Marketing Strategy Questions
What are some methods that allow you to measure your customer experience?
Do your customers know about all the features, products, and services you offer?
How likely would they recommend your company to a friend?
What are some things that would make them stop doing business with your company?
What are some things that your customers would change about their experiences with your product?
How can you gather human insight quickly?
What are some ways you can bridge the empathy gap with your customers?
In what ways has your customer experience changed since your last test?
Are your marketing efforts improving compared to those of your competitors?
Are the changes because of something you changed on your site, something different about your product, or something in the market?
Does your target market fully understand your unique value proposition as soon as they land on your front page?
Is your language clear and jargon-free?
Do you and your audience speak the same language and style?
Do you catch their attention with effective calls to action?
How would a first-time visitor describe your unique value proposition using their own words?
Why do some users open some of your emails more than others?
Will your target audience understand your emails and engage with you during the next email campaign?
What things would users change about your emails if they could?
Do your users receive emails from your competitors?
If yes, which companies are they?
What does your audience like and dislike about those emails?
Does your form have the right number of fields?
Do your forms appear pleasing on all types of devices?
Do your error messages help users correct their mistakes immediately?
Is there anything about your forms that would frustrate a user?
In Summary
Marketing strategies are an effective way to organize your actions and efforts. They help you determine the best course of action depending on different sets of variables. Marketing strategy questions are an effective tool for exploring different aspects of your plan. They guide marketers as they develop a strategy.
Asking the right questions allows us to focus on key information relevant to our tasks. Remember, smart questions will almost always yield valuable insights. Use them well.
Explore All
Engaging Questions Tool Articles