Winning a pageant requires more than just physical beauty. It requires a fair amount of confidence and wit. A true beauty queen can eloquently share her views on issues close to her. She can speak with clarity and conviction while handling tough pageant interview questions. And the only way you can do that is to practice your interview skills.
We've gathered tons of questions that can help hone the interview skills necessary to earn that crown. Try answering them to better prepare for your next pageant. After all, a queen that's prepared is a queen that wins!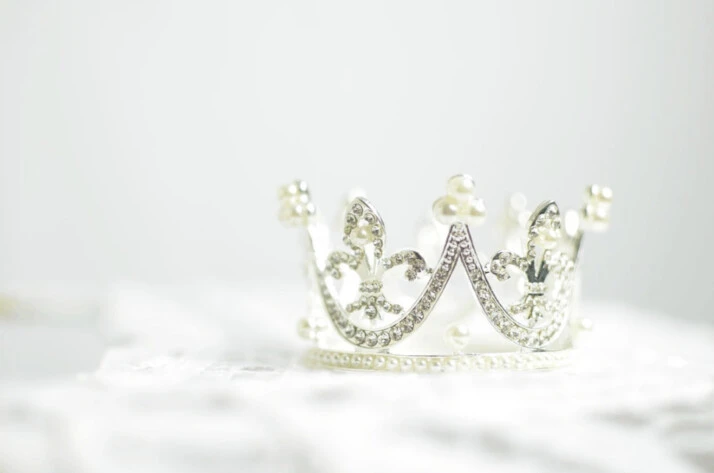 Quick Tips for Answering Pageant Questions
The pageant's interview portion is your opportunity to show judges that you're more than just a pretty face. You need to show them that you have substance and the potential to be a good role model.
Many pageant contestants struggle with their answers during interviews. Here are some quick tips that may be able to help you out:
Keep optimistic, and do not panic.
Get a handle on facts and opinions.
Practice answering questions as much as you can.
Keep eye contact with the judges.
Look elegant and maintain a straight posture.
Don't look rude or stubborn. Just smile.
Know a little about your judges in advance.
Use proper, grammatically correct language, avoiding jargon.
Keep your mind alert and listen carefully to the question being asked.
Most importantly, always speak with confidence.
Great Pageant Interview Questions
Basic Pageant Questions
Can you share something interesting about yourself?
Why does winning this title mean so much to you? And why do you think you deserve to have it?
What does [organization motto or theme] mean to you?
Who is the biggest role model in your life?
Where do you want to be in your career in ten years?
What would you do if you had a free day?
What was the most impactful service or volunteer experience you've ever had?
Who inspired you to compete in this pageant?
What steps did you take to prepare yourself for this pageant?
What causes are you most passionate about?
Challenging Pageant Questions
What would you change if you become God for a day?
If women ruled the world, what would it be like?
What does being a modern woman mean to you?
What makes life easier for women or men?
If you could break any rule for a day, what would you break?
What sacrifices do women make more than men?
What steps can be taken to end poverty?
Is it possible to curb sexual harassment?
What can you do to stop wars?
What social issue would you discuss if you got to meet world leaders?
Insightful Questions
What does being a woman mean to you?
What would you do if you were to win the title?
Which strength would make you an effective titleholder?
What would you ask contestants if you were a judge? How would you answer it?
How do you deal with failures and criticisms?
What makes you a good representative for this pageant?
How can you balance the responsibilities that come with the title with other personal obligations?
What would you feel if you got the crown?
Who is your favorite pageant queen?
How would you serve as a role model for younger titleholders?
Questions About Social Issues
What can you do to promote civic engagement in your generation?
Should the United States address the global climate crisis?
What do you think of democracy in the current political climate?
What is your generation's biggest challenge?
If you could control the national budget, what would you allocate the most resources to?
Do you support Healthcare for all?
NASA just conducted its first all-woman spacewalk. What does this mean for women in STEM fields?
Americans believe we should focus on fixing the Earth before venturing into space. What are your thoughts on NASA's Mars and Moon missions?
Earlier this year, President Trump declared that the United States has an immigration crisis. Do you agree with this statement? Why or why not?
What can women do to better support each other in the workplace?
Questions Perfect for Teen Pageants
What is your pageant favorite memory?
What role model would you consider to be most important to you?
Who do you think is the most influential person in the world right now? Why do you think so?
What is your favorite thing about life?
What is the ideal age for a child to have a social media account?
Do you think parents should be prosecuted for their children's crimes?
If you could invent anything, what would your invention do?
What kind of emotion do you experience the most?
What topic would you like to address at an assembly in your school?
If you could be in any movie, which would you choose to be in?
Conclusion
Beauty pageants contestants have to go through a series of rounds to determine their abilities, talents, intelligence, and personality. Judges are looking for a queen with beauty and brains. That's why it's very important to prepare yourself by answering pageant interview questions.
Make sure you stay calm during the questions and answers rounds, whether participating in a local beauty contest or a major one. Your answer could be the difference between getting that crown or not.
Explore All
Engaging Questions Tool Articles