Have personality-related questions ever been posed to you? Do you have any experience writing personality test questions? Have you ever had the task of designing, overseeing, and conducting a personality test assigned to you?
Personality tests can reveal far more about people than previously thought. They are intended to provide insight into a person's thoughts and outlook on life.
These questions can reveal deeper insights in addition to essential personality characteristic. Including which professions may be good or bad for some people. Or whether a prospective employee may be qualified for a particular position, or which subject areas a new student should concentrate on.
Use a personality quiz or survey maker to help you with the process. Also, if you want to delve deeper and gather more information about your audience.
That's why, in today's post, we are going to look at some personality survey questions you can use!
Why Use a Personality Survey?
A personality questionnaire is used during the hiring process to identify personality traits and skills valued in the workplace. The multiple-choice format of personality tests allows candidates to choose their answers at their own pace because there is no time restriction.
As a result, an organization determines how analytical, influential, and adaptable you might be at work after comparing the candidate's results to norm groups. Similar to that, a test could gauge a candidate's values, which could help determine whether they fit well with the organization's culture.
Depending on the test, the questionnaire may evaluate more than a hundred distinct characteristic and skills. Although there are good and bad reports from personality tests, there are no correct or wrong answers. And recruiters will be looking for particular skills and characteristics in candidates.
The big five models of personality (openness, agreement, extrovert, neuroticism, and conscientiousness) and similar broad personality characteristics are the foundation of most personality tests. Personality tests, on the other hand, will evaluate a select few general characteristics before dissecting each characteristic into distinct sections and competencies.
For instance, a broad characteristic might be influence. A subsection of influence might be "assertiveness," and a sub-subdivision of assertiveness might be "ability to take on responsibility."
Employers might be searching for a specific set of critical competencies, such as analytical ability, for that position. Competencies are a collection of an individual's strengths. As a result of these assessments, you will have a better grasp of your strengths and weaknesses and potential growth areas.
Types of Personality Surveys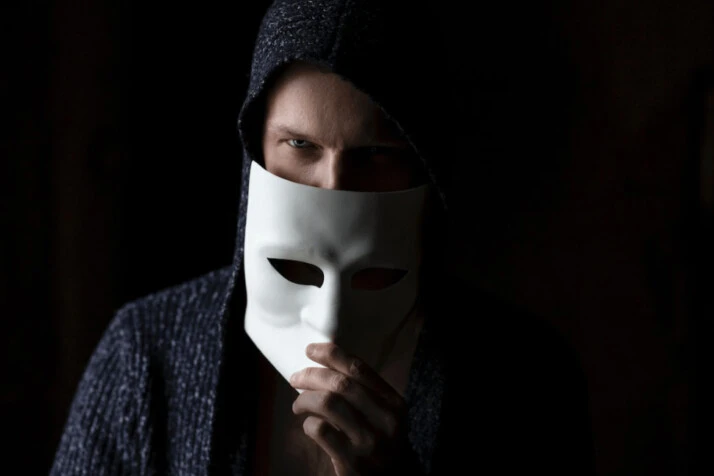 Statement-based questions are the most prevalent kind of questions on personality tests. A list of assertions is given and you are asked to choose between your own and each other.
For instance, you might hear something like, "I am confident that work accidents won't happen to me." If you agree with this statement, using a scale of 1 to 5, where one represents "strong disagreement" and five represents "highly agree"…
The second one consists of open-ended inquiries. There is a likelihood this kind of question will be asked in your personality test. In this type, they will present a number of open-ended questions based on your personality to you. And they will attempt to gauge your tendencies and preferences based on your written response. As an illustration, you might be asked: "How would some of your close friends describe your social skills?"
The majority of personality test questions are challenging. Therefore, it's not always possible to determine what the questions are measuring by reading the questions. To make them more accurate, this is done on purpose. In some instances, though, personality test questions' ambiguity has resulted in misinterpretations, which have led to "undesirable" personality profiles. As a result, getting ready for your personality test is crucial.
How Companies Use Personality Survey Questions?
A personality questionnaire typically assesses several traits or competencies in its broadest sense before they are further broken down into more precise methods.
It is never used alone because hiring managers want to learn as much as they can about the applicant pool they are considering. It's intended to highlight your character traits and values but focuses less on your knowledge and experience.
But occasionally, they narrow down a large field of applicants.
An employer can determine how well you're likely to work in a team based on your performance at your assessment center. Some of this information would have been revealed by a personality test. When your role play, interview, and group exercises are combined and plotted on an assessment matrix. The employer has a thorough and accurate picture of your capacity for teamwork.
An employer will frequently request that you complete an online personality test before an interview or assessment center. The questions or challenges they make to you when they meet you in person may then be influenced by your results.
Another justification for preparation, but remember that your answers should also reflect who you are.
Some characteristics are more appealing to some employers than others, even though there aren't any right or wrong answers on a personality test. For instance, if you were applying for a sales position, you would be expected to perform well on interpersonal communication and sociability tests. Still, these skills won't be as valued in more analytical positions like data analysis.
We are all aware that HR will evaluate our qualifications during the hiring process. A personality test is just one more tool to use, to evaluate individuals.
Example Personality Survey Questions!
Here are some example questions that will help you formulate your own questions. Remember, when you are using these questions, that there are no right or wrong type of answer of these type of questions. You can ask and use these example as well!
Do you enjoy making new friends?
Do you enjoy lending a hand to others?
What should you do if you are unfairly being held accountable for something you didn't do?
How long does it typically take you to become less agitated?
Do you only lend a helping hand when you anticipate receiving something in return?
Do you set long-term objectives?
Are you easily intimidated?
How frequently do you venture out into a crowd or a public setting?
Do you show consideration for the emotions of others?
Are you constantly busy?
Do you enjoy resolving complex issues?
Do you make others feel at home?
Is trying to get out of a situation by deceit your default response?
Do you experience frequent overwhelm?
What is your travel frequency?
Would you rather be familiar than unfamiliar?
Generally speaking, do you care deeply about social causes?
Do you enjoy being obnoxious?
Do you typically find the best in people, no matter what the situation?
When you are doing a research, where do you start?
Do you feel free?
How do you explain something to a customer who is refusing to understand and follow instructions?
Do you know you have everything you need when arrive at home? Or do you need a reminder?
Who do you think is the greatest world leader right now?
What's the best question to ask people to understand them better, and learn more about these people?
What annoys you in a professional business environment?
Do you prefer having many options for products in a catalogue?
Conclusion
We hope our selection of free questions will help you with your own research and save some time! You can learn a lot about respondents by asking them some simple questions and getting their responses.
There are more free questionnaires online so that you know what type of questions to ask!
Explore All
Engaging Questions Tool Articles