Your job is to interview the best applicant over the phone. But how do you even ensure they are the right fit for your company? — You can prepare some practical phone interview questions to ask candidates for better understanding.
Interviewing someone who appears to be a perfect fit on paper is common. But you might hire the ideal one on paper only to find out later that they simply don't fit into the culture. And phone interviews every day are a frequent thing for technical recruiters.
To help you avoid this issue with each hire, this article lists phone interview questions to gauge valuable information about each applicant.
What Are the Benefits of a Phone Interview?
The primary benefit of conducting a phone interview is convenience. You can better assess someone when you have limited time. A phone interview allows for a casual conversation. This allows for getting a direct read of someone's personality and quirks and how they interact with specific situations.
A phone interview is an excellent way to learn about the applicant's experience, skill level, and future career goals. This type of interview lets you screen a candidate's attitude, like politeness and courtesy, before inviting someone to an in-person interview. It helps you decide if they are a good fit for the company.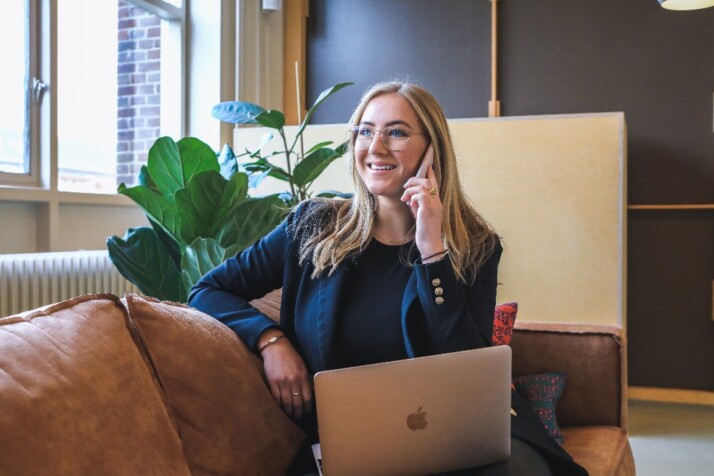 Top Phone Interview Questions to Ask Candidates
Here are the most popular phone interview questions to ask candidates and extract valuable information from them.
Could You Tell Me a Little Bit About Yourself?
This question may seem overly straightforward to some, yet it plays a vital role in the interview. Providing the candidate with a simple question to answer first helps put them at ease.
Second, they can comment on what they value most in a future position. This will enable you to steer the conversation in a certain direction to get more answers from the applicant.
The most qualified applicants are almost always prepared for this specific question. They must mention the skills they have acquired through prior employment and how they apply to the job description.
Why Are You Interested in This Position?
This is one of the most important questions that you must ask every candidate as you speak with them. To learn the candidate's genuine reasons for leaving the organization, you may need to ask several different questions.
You'll want to learn the responses to questions like:
Are they unhappy at work?
Was there a transportation problem?
Is the job unsatisfying for them?
Did they require a better salary or room for growth?
Was the business struggling financially?
What About This Job Appealed to You Enough to Apply?
The more a candidate reveals to you, the better. Try to learn if they have a passion for the industry or perhaps they like the technologies or tools your company employs.
If a candidate says it's because the company is close to their home, you better continue talking to other applicants. You're going to invest in this person, and you want them to feel enthusiastic about the prospect.
Tell Me About the Responsibilities in Your Current Job
Most candidates struggle to write resumes that are compelling and effective, and few resumes ever tell the complete story.
You can get a sense of how they spend their days at their current employment by asking them this question. Check to see if there is a clear correlation to your current job opening position.
Could You Briefly Describe Your Work Style?
Different people have different preferences when it comes to their working style. While some prefer to work alone at their own pace, others enjoy the benefits of working as a team to avoid working alone.
However, do you believe they can complete the independent work required for this position? Ideally, the person you interview will outline how they operate best.
How Do Your Skills Fit This Job Requirement?
The applicant must be able to articulate how their qualifications would be an asset in the position for which they are being interviewed. If they are unsure of the skills they possess that fit, it shows a lack of research and comprehension of the position.
Describe the Workplace Culture You Enjoy.
Workplace culture is an essential factor in performance. So, make sure you have a good understanding of what the candidate prefers.
Does the potential employee prefer a casual setting or something in between? Do they prefer returning home after work or engaging in activities with their coworkers? Do they appreciate an active company in the community?
Check to determine if everything they say fits with your company's culture. You want a worker who will stick around and like their workplace.
Conclusion
Phone interviews are a simple yet effective way to screen and select candidates for positions. And they are becoming the standard first step of the recruitment and selection process.
It is essential to properly prepare and interview the candidates to understand the selection process better. This article lists the top phone interview questions to ask candidates to gauge if they are the right fit for your company.
Explore All
Engaging Questions Tool Articles