A police officer interview is a one-on-one interview to screen candidates regarding their capabilities. Ultimately, interviews help determine whether a candidate is indeed suitable for a role through a series of police officer questions.
A police officer is someone who works in law enforcement. They maintain peace and order in their respective jurisdictions of work. Police officer interviews are key to determining certain attributes about a candidate that can either qualify or disqualify them from entering the profession.
Police officers play a vital role in the success, growth, and safety of a community. They influence and maintain the type of environment necessary for healthy growth. They make it possible for business owners to sell their goods and services and for children to go to school safely.
Police officers maintain public order, so people have a safe environment to pursue their individual goals.
As such, police officers have authority recognized by the law. They are treated as extensions of the law, which, in itself, comes with power. They have the weapons, training, tools, and authority necessary to enforce the law and maintain public order.
This means they have a big responsibility to the people.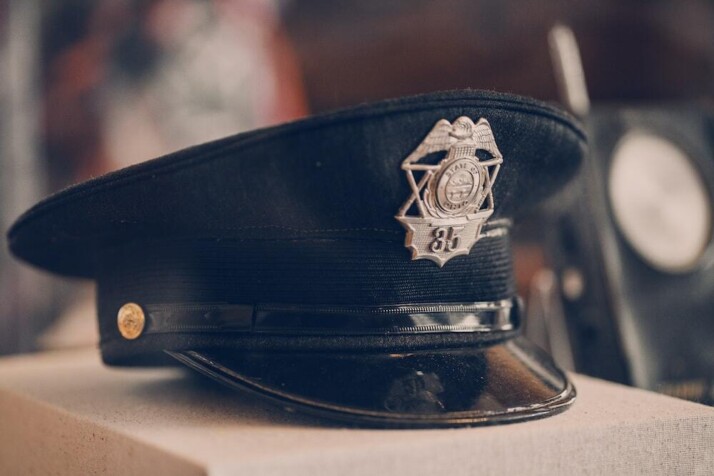 The Importance of Police Officer Interviews
As with all jobs, interviews elicit valuable information related to a candidate's suitability for a certain role. However, because police officers have authority and expose themselves to the inherent dangers of law enforcement, candidates must be screened more thoroughly.
This is especially true because their role can have life-and-death consequences. Candidates must be physically fit, mentally healthy, and emotionally stable in order to overcome the challenges inherent to the job.
As an interviewer, it's your role to elicit key information, so you can give your hiring manager more information to work with. This allows hiring managers to arrive at a sound decision.
For candidates, these police officer questions should serve as a basis for your review. These are some of the questions most likely to pop up during interviews. Knowing what questions to expect allows you to prepare compelling answers.
More importantly, preparing for your interview is similar to training. It allows you to remain calm when facing the real thing. Check out the police officer questions below.
Standard Police Officer Questions
What are the qualities of a good police officer?
Why do you want to become a police officer?
How does the police force help the community?
What are the responsibilities of a police officer?
How much time does someone have to report a crime?
What are some tips for remaining calm during hostage situations?
How would you respond if a criminal tried to bribe you to look away from his crime?
What factors influence a police officer's use of discretion?
What are the daily tasks of a police officer?
Explain the four levels of interaction police officers must remember when interacting with criminals.
What do police officers recite while arresting a criminal?
Why should police officers recite it?
What makes you the ideal candidate for the police officer position?
How do you respond if your supervisor gives you a direct order that's against department policy?
How do you respond if the direct order is against the law?
What challenges do you expect from the position?
What physical activities do you do in order to stay fit?
How should police officers respond if they witness a robbery in progress?
How do you respond to someone who gives you favors for being a police officer?
What are some actions you can take to cultivate good relations with an area you patrol as a police officer?
Would you arrest a police officer for violating a crime?
General Interview Questions
Why do you want to work with us?
Tell us about your strengths and weaknesses.
What do you think of your previous chief?
Why are you leaving your previous post?
Where do you see yourself in a few years?
What is your greatest weakness?
How do you overcome it?
What is your greatest strength?
How do you use it to perform better?
What salary range are you looking for?
Why should we hire you?
Tell us about your greatest failure and how you overcame it.
When are you most happy with your job?
What aspects do you least like about your job?
Describe a time you disagreed with a co-worker. How did you resolve it?
In Summary
Police officers are a buttress of society because they maintain the conditions necessary for community growth and prosperity. Public order allows us to go about our lives and daily pursuits. Police officers have great authority and an ever greater responsibility to the public. It, therefore, follows that interviews must be thorough.
We hope this list of interview questions gives you an idea of how to conduct and answer your interview. Good luck!
Explore All
Engaging Questions Tool Articles