Communication is key to making a relationship work. It keeps the love alive and energizes things, and helps keep you on the same page. And what better way to start a conversation with your love than by asking them fun questions about relationship?
Whether you've just started dating or been together for years, there's always something that you can learn about your partner. And these questions will definitely have them talking and laughing and maybe sharing some inside secrets with you!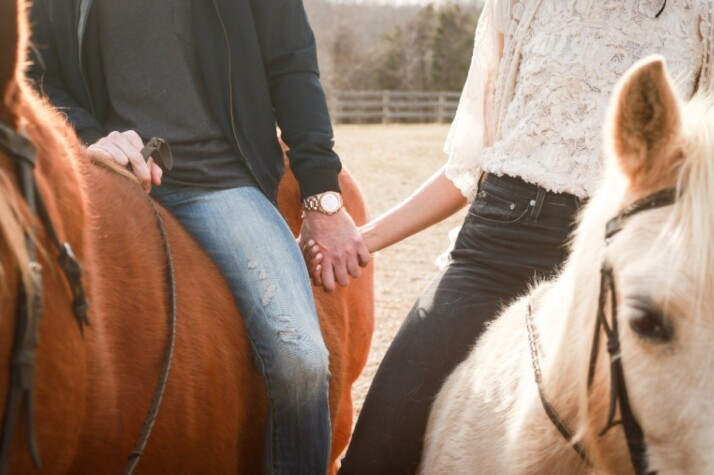 What Kind of Questions Should You Ask?
There are tons of questions that you can ask your special someone.
You can ask them about their likes, dislikes, what they want in a partner, what their expectations are, and much more. You could also talk about more serious things like career goals, plans for the future, and whether or not they'd want to get married.
Questions are a great way to get them to open up and help them to feel comfortable around you, too. Try to ask questions that are appropriate to where you are in your relationship. You don't want to ask them how many kids they want when you're just dating. That might scare them off!
Check out our long list of questions in the next section and see which ones you want to ask them.
Fun Questions About Relationship
For When You're Dating
These questions can work perfectly as ice-breakers when you're going on dates. They will be sure to help you get to know your date better.
Romantically speaking, what has attracted you to people in the past?
How do you handle relationships that don't work out?
What has been the worst date you've ever been on? Why do you say so?
What makes a date really good?
What have you learned from a rough breakup?
Who was your first ever real crush?
How would you define a good relationship?
Who's your closest friend?
What skill do you wish you had?
What do you currently love most about your life?
Do you plan to change anything about your life in the next few months or years?
Is there one thing you value most in relationships?
What was the first thing you thought about when you first saw me?
What was your last relationship like?
Interesting Relationship Questions
Learn something new about your significant other by asking them these interesting questions. Their answers are sure to interest you too!
What did you think of your first crush, and what were they like?
What was your first heartbreak like?
How did your worst breakup change you?
Do you remember something that you used to believe about relationships, but you don't anymore?
The first album you ever owned was from which artist?
How is your life right now compared to how you imagined it growing up?
What was your dream job as a kid?
Would you say you were "popular" in high school?
What are your thoughts about having children?
Do you believe in soul mates?
Which trait do you think is more important: being smart or being kind?
When You're Living Together
You'll need to understand each other better when you live under one roof. These questions will help you gauge the honesty in your relationship. And they can make a living together more fun and less stressful.
How much money can we contribute to a joint fund?
What is your preferred level of cleanliness?
How should we each maintain our home?
How should we divide our finances?
Can we set aside enough money to enjoy luxuries such as date nights and travel?
How should we allocate our budget when buying new furniture and decor?
What are your pet peeves about living with others?
What is your opinion about having friends and family over?
How often will you need time some "me-time"?
What kind of chores do you hate or love doing?
When The Wedding Bells are Ringing
If you've reached the stage where you're preparing to get married, it's important to ask the more serious questions. These will help you determine what kind of life you want to have together and what it means to be lifelong partners.
What were your thoughts on marriage before we met?
How will we keep our relationship strong and fresh?
When it comes to the future, what are you most excited about?
We have so many great memories together. Which of them do you love the most?
Do you remember the moment you knew you wanted to be married?
How do you see children fitting into our lives?
Do you have any insights that you gained from your parents, your older relatives, or other role models about family?
What makes you feel safe and loved?
Are there any topics that you're still nervous about discussing with me?
Is there any fight we've had that might continue to pop up throughout our marriage? Are there ways we can respond better to them?
Conclusion
Getting to know your partner is important to making your relationship work. Engaging in these fun and interesting questions can build a stronger relationship on mutual understanding. It will help you understand how they think and what they want.
Asking these questions about relationship will allow you to interact with your partner and develop a deeper understanding of them. Have fun with these questions, and enjoy getting to know the person you love more than anything.
Explore All
Engaging Questions Tool Articles