Need effective questions for entrepreneurs to help you with your career, business, or personal growth? You're at the right place.
Successful entrepreneurs frequently have relevant insights, expertise, and guidance to offer to fledgling entrepreneurs on their paths. Interviewing established entrepreneurs will help you learn more about the steps they took to get to where they are.
Knowing the right questions to ask an expert entrepreneur will help you get more out of the encounter if you're interested in entrepreneurship. To learn what works and how to get your venture off the ground, this article will walk you through some excellent entrepreneurship questions.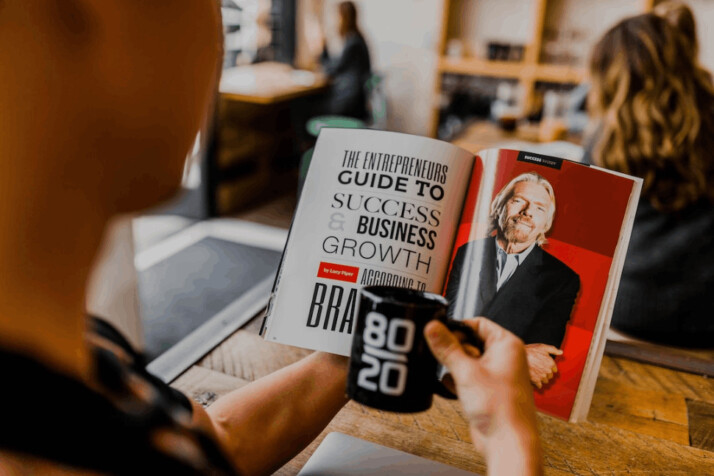 List of Great Questions for Entrepreneurs
Here are some great questions that you can ask a successful entrepreneur. Don't forget to give them your own spin to make them uniquely yours and relevant to your goals.
Icebreakers
These are excellent opening questions to get to know one another and warm up. They help foster a nicer and cozier setting that will encourage the other person to share more details with you.
What type of person are you?
Try to sum up who you are in just three words.
What are your core strengths and weaknesses?
What are your top 3 smartphone apps for staying on top of things?
Name the top three websites which are a part of your daily life. Why are those three so vital to you?
Personal Questions for Entrepreneurs
Personal questions are essential to gain insight into how entrepreneurs think. It reveals to you what methods and strategies they employ to develop the entrepreneurial mentality. You can also ask questions about handling failure, maintaining focus under trying circumstances, and more.
What books would you advise every entrepreneur to read?
How do you take care of your mental well-being?
What drives you to keep going?
How do you cope with the stress?
How do you avoid burnout?
When did you realize you wanted to start your own business?
How do you keep a balance between your work and personal life?
What does a normal workday for you entail?
What ideas and values do you hold?
How do you respond to your own and other people's doubt?
What about becoming an entrepreneur do you like the most? What about it do you find the most difficult?
Business-Oriented Questions for Entrepreneurs
Don't hesitate to ask questions about the business to entrepreneurs. Since developing businesses is what they do for a living, asking entrepreneurs about business-related topics is crucial.
You can also ask about networking strategies for entrepreneurs and suggestions for growing a company.
How did you launch your company?
What are some significant mistakes you wish you could have avoided?
How can I safeguard my concept against piracy by others?
What would be your advice to starting entrepreneurs?
What is your best advice for creating a winning team?
How can you generate business concepts?
How do I think of a perfect name for my business?
What are some of the significant mistakes that new entrepreneurs could make?
What kind of entity should I create if I'm just getting started in business?
How should I choose the location for my business?
What methods of online marketing do you employ?
How did you scale your business and manage rapid growth?
How do you prepare for your company's future?
What words of wisdom would you impart to a young entrepreneur?
How has your company changed throughout the years?
What aspects of starting a business are non-negotiable?
How did you secure funding for your business?
How to create a strong mission statement?
Questions to Ask Successful Entrepreneurs
Ask your mentor for advice on successful business ventures. These questions probe the core beliefs and behaviors of the most determined entrepreneurs. You can question great entrepreneurs to gain insight into their everyday activities and foster your entrepreneurial mindset.
What are the top three habits needed to succeed as an entrepreneur?
What aspect of starting your own business do you enjoy the most?
How do you keep up with business trends?
What are the major difficulties faced by entrepreneurs?
How do you cope with the pressure that comes with responsibilities?
How do you come up with creative ideas?
Which is more crucial: honesty or innovation?
How can you tell if your business idea is going to succeed?
How do you determine whether to give up a business idea?
Conclusion
Many start-ups often find it hard to find the answers to the important questions that they need to know in order to succeed.
We have compiled a great list of questions for entrepreneurs that you can ask established entrepreneurs to get more insights into their success. You just need to focus, listen carefully, learn from their responses, and adjust your work to succeed.
Explore All
Engaging Questions Tool Articles