A new hire's first few months are among the most important periods because they can serve as a prognosis for their performance moving forward.
Hiring a person does not guarantee that he will meet your performance expectations. Recruitment only determines a candidate's suitability for a role. A new hire's actual performance is the key indicator of future effectiveness. Read on if you're looking for key questions to ask a new hire.
This article will tackle new hire surveys and their importance. It will also provide readers with a list of standard questions to help them elicit the information necessary for better team management.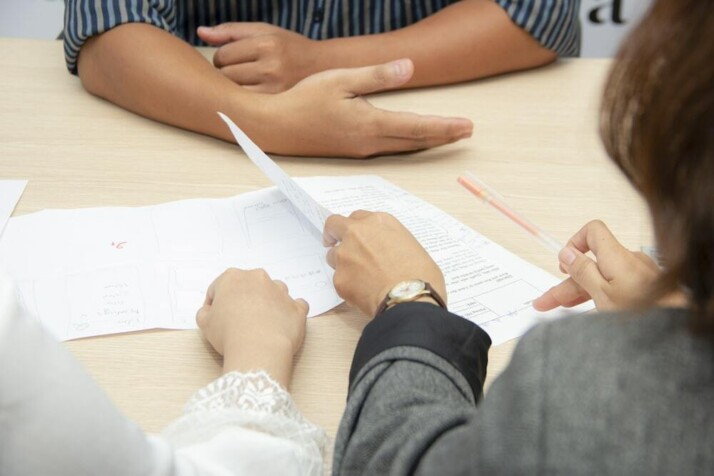 What is a New Hire Survey?
A new hire survey is a tool that aims to gain insight into a new employee's first month as part of the company. A new hire survey is a means to assess how an employee is assimilating into the company.
New hire surveys focus on helping managers understand their new hires and the things needed to allow them to perform their functions optimally. New hire surveys cover the following aspects:
Manager Interactions
Job Performance
Team Dynamics
Career Progression
A new hire survey helps determine whether a new hire needs any adjustments to help them fit into the company well.
The Importance of New Hire Surveys
New hire surveys help managers determine how to adjust a new hire's environment to help him perform his tasks well. They allow new hires to share their experience working with the company and allow managers to tweak their approach.
Additionally, new hire surveys are a way to show employees that their performance is being tracked. This plays into the Hawthorne Effect (to a degree), which predicates that people behave differently (often better) when they know others are watching them. It helps managers guide their leadership style so that new hires develop good habits and omit bad ones.
Most importantly, new hires are a way for managers to work with their team members to optimize certain processes. Remember that they are both parts of a team with a specific directive to perform. An open line of communication is not only essential for teamwork, but it also boosts employee morale.
Managers can ask a wide variety of questions. It can be challenging to find the right questions that elicit meaningful answers. Below are some questions to ask a new hire to help you identify points to maintain and improve.
Survey Questions to Ask a New Hire
What aspects of work would you need more involvement and guidance from me?
What are some ways I can make your job easier?
Which aspects of the job do you enjoy most?
What are some highlights of the job so far?
What things would you do differently if you were in my position?
Which aspects of your job do you least enjoy?
How can we make those aspects better?
What challenges have you encountered so far?
Who among the team has been most helpful?
Is there anything missing from the team?
What are some stressful work experiences you've had in the past month?
How do you prefer to receive feedback?
How would you rate your effectiveness on the job?
What activities do you enjoy outside of work?
What aspect of the company would you want to learn more about?
How can I help you reach your goals?
What do you like about the company?
Do you have any conflicts with your colleagues?
What resources do you need to help your job succeed?
What are some things about yourself that you want to improve?
In Summary
New hire surveys are essential in helping a new hire acclimatize to their new environment or role. They give managers valuable insight into the adjustments they need to optimize a new hire's performance.
There are many possible questions they can ask. These standard questions should help you determine a starting point and guide your angle of inquiry. Remember, if you want meaningful answers, you must ask the right questions.
Explore All
Engaging Questions Tool Articles