Are you trying to come up with a way to spice up your family's Christmas gathering or other family activities? Do you want to be known for having a thorough understanding of everything holiday-related?
Whatever the situation, these Christmas trivia questions and answers will make any gathering more enjoyable. Discover how much you really know about the enchanted season of the year by taking a quiz on your favorite Christmas folklore.
They're all entertaining Christmas trivia, whether they're simple or challenging. In today's post, we are going to be looking at the best quiz questions for Christmas!
Sounds exciting? Well then, keep reading until the end — don't cheat and look and the answers by scrolling down!
Quiz Questions for Christmas!
What was it that Rudolph's shiny red nose prevented the other reindeer from allowing him to do?
Who does Michael Scott get jealous of during the office Christmas party in The Office?
Where did the animal turkey originate from, a favorite of all Christmas family dinners?
Where did the Italian sweet bread known as panettone, which is often eaten during the Christmas season throughout Europe, come from?
Which country is the origin of the shortbread that is traditionally made before Christmas?
What was Scrooge's given name in A Christmas Carol by Charles Dickens?
What happened when a magical headwear was placed on Frosty the Snowman?
Whom in real life was Santa Claus modeled after?
Which of Santa's reindeer shares a name with a different seasonal mascot?
What holiday film has earned the most money overall?
Which ghost pays Scrooge his final visit in A Christmas Carol?
How old is Macaulay Caulkin in Home Alone is on Christmas day?
Which renowned author known for his fantasy series penned The Father Christmas Letters?
Which famous play features a Christmas romance between a man and a woman who are both dressed as men?
What is the name of the enormous snow monster in the movie Frozen that watches over Elsa's palace?
What is hung from the Hogwarts castle's marble stairways during the holiday season?
In It's Always Sunny in Philadelphia Christmas special, what gifts did Frank Reynolds buy on Christmas Day to make his kids jealous?
What year did Mariah Carrey's song "All I want for Christmas is you" debut?
Which state in the United States declared Christmas a legal holiday first?
Which holiday song has sold the most copies overall?
What company is credited with coming up with the idea for the first Santa advertisement to feature him donning a red suit?
Festive Quiz Questions for Christmas — Part II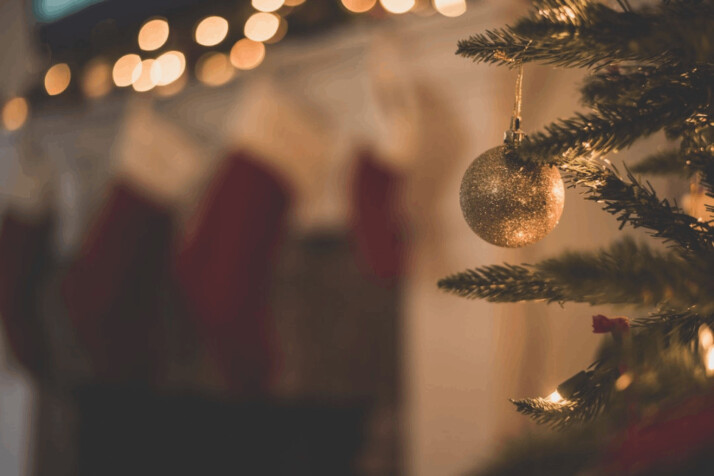 Here is the second part of our Christmas quiz questions that requires general knowledge about Christmas to answer. We designed these Christmas quiz questions to be family friendly. So feel free to ask these Christmas quiz questions on Christmas day!
Which Christmas holiday film has earned the most money overall?
Which Christmas album has ever had the highest sales?
Where in the United States is the town of Christmas located?
Which constellation also has the moniker "Christmas Star"?
During the Middle Ages, what kind of meat was the most common for Christmas dinner in Britain?
Where can you enjoy Gozinaki over Christmas and in the new year?
Who wrote the famous A Christmas Carol?
Where would you be able to enjoy Polvorones in Christmas time ?
What Christmas song holds the title of being the first song broadcasted into space?
Which Christmas movie features a famous cameo from Donald Trump?
In which country, Santa Claus allegedly lives?
In what country, did the real life Santa Claus passed away?
Which nation punishes misbehaving children by stuffing rotten potatoes in their shoes?
What country allows its citizens to rollerblade on Christmas Eve by closing off the central streets of the city?
In what nation has it become traditional to maintain a fire going to fend off goblins?
Which nation is credited with starting the custom of decorating a Christmas tree?
Who is the main antagonist in The Nightmare Before Christmas?
What fairy tale served as the model for the first gingerbread houses?
What's the first rule of elves in the movie Elf?
Conclusion
We hope you enjoyed our selection of quiz questions that you can use on the day of Christmas, on Christmas Eve, or whenever!
Wish your friends a merry Christmas, and may you spend Christmas with all the people you love! May the food, the fun and the music never stop on Christmas night!
Explore All
Engaging Questions Tool Articles