Finding good talent from a sea of applicants is a challenge every recruiter faces. And staying consistent in the interview process to weed out the right candidates is key. You need to know the right recruiting questions to ask to gain insight into each candidate's traits.
This article will look at some of the best and most effective questions to help you find great talents to add to your team. Each company has different hiring criteria to maximize the new hires' value, so you might need to tailor these questions to your needs.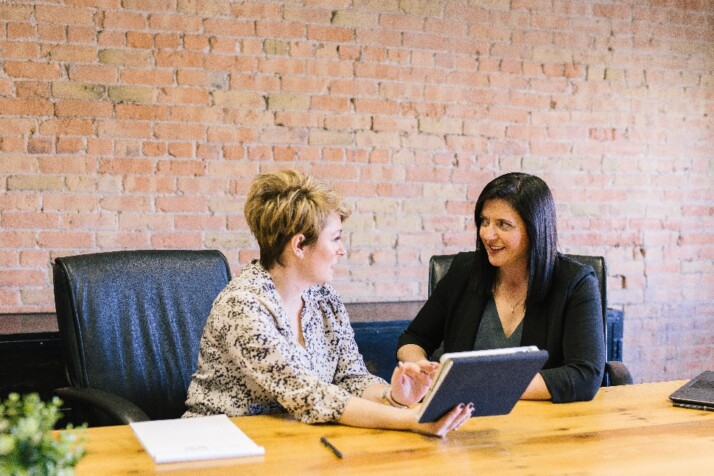 Effective Recruiting Questions To Ask
Have you ever disagreed with someone at work? How did you handle it?
Disagreements can sometimes arise in a workplace, and this question will help you gain insight into how a candidate handles conflict at work. Are they naturally aggressive, quiet, or neutral regarding confrontation?
What has so far been the best job you've had and why?
You can learn a lot about the type of culture candidates respond well to and their motivation to work through this question. It will help you better gauge if they are a good fit for your organization.
How do you feel about being managed?
Asking this question will help you to understand the level of responsibility that candidates are comfortable with. And this will ultimately allow you to assess if the company's management style matches the candidate's expectations.
Can you tell me about an instance when you had to build a network of contacts to accomplish goals?
Understanding a candidate's communication skills and ability to build long-term relationships with others is essential. This is an important skill to have in addition to their technical skills.
Candidates should describe how they have done this in the past and how their network has helped them be successful. A suitable candidate can look for innovative and creative ways to reach out to valuable contacts.
What kind of work projects do you enjoy working on?
This provides a deeper insight into candidates' motivation for work. Their answer to this question can indicate if their interests align with the position's responsibilities. It will also let you know how their strengths can prove effective in the long term.
What skills and strengths are you able to bring to this role?
Did the interviewee blindly apply to your opening, or did they consider how they fit your needs? Asking this can help you find out.
Sometimes job applicants are too caught up in applying rather than the actual role. But they must think critically if their abilities can benefit the team or the company.
Can you tell me more about your current job?
This is a great open-ended question to ask a prospective employee. It can help you evaluate communication skills while providing insight into an individual's background that goes beyond the resume.
Do you work best alone or in a team?
Can the candidate perform the required work if selected for the position? This question will determine if they are appropriate to the types of assignments they will be required to do. For example, remote work may suit someone who enjoys solitary work and long periods of uninterrupted time.
What one skill would you like to improve, and how do you plan to do it?
This is a more creative spin on the common question, "What's your biggest weakness?" It gives the candidate a chance to show how they plan to grow and improve with the company. It doesn't solely focus on knowing their flaws or weaknesses.
Are there any questions that you have for me?
This question is commonly used to wrap up the interview. Even the most serious candidates may have a few relevant questions to ask a hiring manager. This is an opportunity to clarify some misconceptions about the role or gauge how the candidate feels about the interview process.
Other Great Recruiting Questions to Ask Candidates
Insightful Questions
What do you know about our company, and why do you want to work here?
What are the things your current company can do to be more successful?
Can you tell me about an instance when you disagreed with a decision from your team?
How would your coworkers usually describe you?
What would your boss describe you as?
Where do you see your career in five years?
How do you manage pressure from tight deadlines?
What were some challenges you faced during your most recent job position?
How would you describe the most exciting project you've worked on?
Can you tell me one fact that's not on your LinkedIn profile?
Basic Interview Questions
Tell me about yourself.
What are your strengths?
What are your weaknesses?
Why do you want this job?
What's your ideal company?
What attracted you to apply for this job position?
Why should we hire you?
What did you hate most about your last job?
When were you most satisfied with your job?
What were your previous roles?
Why are you leaving your present job?
What do you know about this industry?
What do you know about our company?
Are you willing to relocate?
Do you have any questions for me?
Behavioral Questions
What is your biggest failure, and what lessons did you take away from it?
How do you manage to deal with people who annoy you?
What would you do if your boss asked you to do something you disagreed with?
What was the most challenging part of your life, and how did you deal with it?
Was there a time when you made a significant mistake in your job? How did you handle or correct it?
What would you do if you ordered a rare steak during a business lunch, and they brought it to you cooked well done?
What would you do if you discovered your company was doing something illegal, like fraud?
Conclusion
If you are looking for high-performing individuals, you'll need to get to know who they are and what they can bring to your team. And one of the ways to do this is to know the right and effective recruiting questions to ask. Try out these questions for your next interview to help screen for great talent.
Explore All
Engaging Questions Tool Articles