To choose the ideal present for your friends or family, you can play the game of secret Santa questions. You can play a game or conduct a secret Santa survey with the person you want to give the best gift to.
You should choose these inquiries carefully in order to determine your friend's or family's preferences. The questions you choose should take into account the players you are playing this game with.
These queries can come from a variety of life experiences. You can choose to answer questions about a variety of topics, including food, animals, or your own preferences. Make your questions interesting by using your imagination.
You should ask interesting, varied, and exploratory questions. You must choose your questions carefully, considering both the age of the people you are going to ask and your relationship with them.
What Is Secret Santa?
Christmas traditions include Secret Santa. Secret Santas are chosen by members of a group of friends, relatives, or coworkers through a random name draw. An assortment of gift suggestions for Secret Santa's gift recipient selected is provided. The recipient of a gift must determine which of the group members was their Secret Santa after opening it.
It's a traditional holiday game. We're guessing the answer is just as much fun as getting the gift.
Even though everyone seems to have their own set of rules for Secret Santa, the concept originated in Scandinavia. Where it is customary to knock on someone's door, throw a gift inside when it opens, and then quickly leave.
This practice is known as Juklapp, or "knocking Christmas." One thing is sure, though, it's possible that the origins go even further back to German fairy tales about St. Nick's helpers who gave out gifts to good children but not to bad ones. Over time, the custom has continued to change.
Online Secret Santa games now provide a contemporary take on a tradition and enable players from all over the world to participate. It's an updated version of a popular game that broadens the definition of who a Secret Santa can be.
Your little elf could be your next-door neighbor or a distant coworker on the other side of the globe. However, there are guidelines to follow in order to maintain mystery, fun, and a dash of elven magic. Whether you're participating in a traditional Secret Santa exchange or one online.
Best Secret Santa Questions Out There!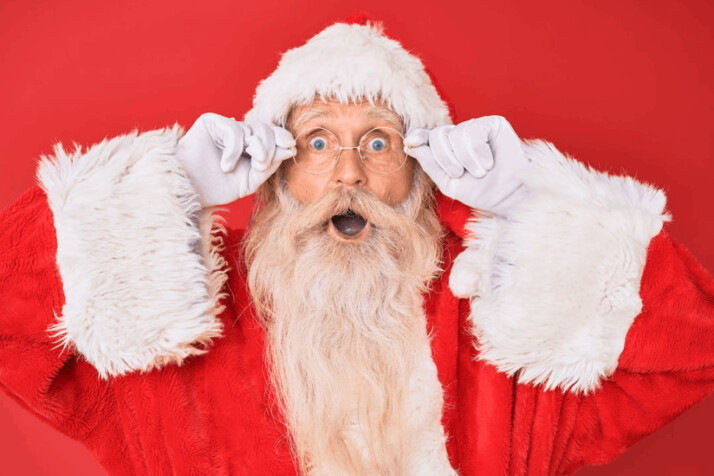 What do you consider to be your greatest secret talent?
Any recent discoveries in terms of knowledge?
What do you do as soon as you wake up every morning?
How frequently do you believe that you fall in love?
Which time of year's seasons do you prefer?
Which past experience has been your favorite?
What do you enjoy doing the most in your spare time?
What are your interests, and how many do you have?
Which gift did you get for your birthday most recently?
Which academic advisor do you value the most?
What song, and why, is currently your favorite?
Which musical style do you prefer the most?
What breakfast options do you typically serve?
How recently did you have a dream?
What would you choose to trade your soul for if you had the option?
Which of your past gifts did you find to be the worst?
Have you ever gotten anything strange as a gift, and what was it?
Have you ever received a strange gift from someone?
Do you possess any inescapable possessions?
What do you want the most out of all things?
In the event that you won the lottery, what would you buy first?
Do you enjoy collecting things like books, stamps, and other memorabilia?
What percentage of newspapers do you enjoy reading?
How frequently do you enjoy playing video games?
What video game do you prefer?
How much do you enjoy making food?
What outfit has always been the coziest for you?
Which of your gifts to others was the best?
Which physical characteristic about yourself do you most admire?
What did you still find to be fun when you were younger?
What is it that you enjoy cooking the most?
Which kind of household item do you enjoy purchasing the most?
Conclusion
Secret Santa is an annual event widely participated in by people of all ages, though the most popular age to participate is 20's-30's. It consists of people who either give or receive a gift during the Christmas season. The person who ends up as the giftee does not know who the gifter is, except for the fact that their "secret santa". Secret Santa is basically a gift exchange!
We hope you liked our list of ideas for questions that you can use in a work party!
Explore All
Engaging Questions Tool Articles