Have you ever organized interesting spin the bottle questions for a fun party or sleepover with friends? If yes, you have already experienced the fun at least once.
However, if you haven't, then no worries! We have compiled a list of entertaining questions to play the ultimate spin the bottle game. Let's dive into the ocean of fun questioning ideas!
What Is a Spin the Bottle Game?
Spin the Bottle has also been known as the best kissing party game for years among teenagers. Some use it as a ploy to finally kiss their crush after months of drooling over them.
Others consider it a fun game to introduce people to one another at parties and gatherings. Regardless, the spin the Bottle game is a surefire hit every time!
How Do You Play This Game?
The rules of this game are pretty simple. The game is usually played with a circle of people around a bottle. One player is randomly selected and spins the bottle. When the bottle stops spinning, the neck of the bottle must be pointing at someone in the circle.
The person who spun the bottle has to initiate the game by asking that person, "Truth or Dare?" If they select "truth," the player is presented with a question they must answer truthfully. If they choose "dare," they are given a command or an action to carry out.
Whatever option you choose, it's a funny game that will have everyone in the room roaring with laughter!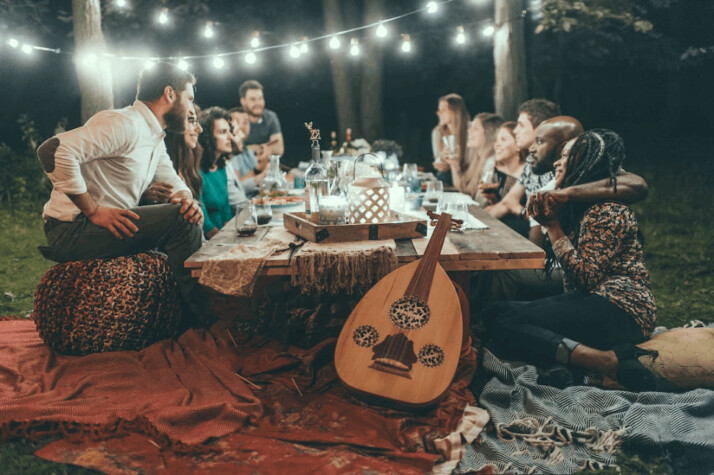 Spin the Bottle Questions for Kids and Adults
People of all ages can participate in this game on various occasions and at gatherings to have fun or develop friendships.
Let's prepare the Spin the Bottle Questions in advance before inviting folks around and setting up your great game. Use these fun and exciting Spin the Bottle Questions and commands for an enjoyable time.
Truth and Dare Questions for Kids
Which would you choose: a snake or a bird?
Would you prefer housework or homework?
Tell us about a secret you never told anybody.
Where would you prefer to hide? Under the bed or in a closet?
What was your last nightmare?
Who do you hate the most?
Where's your secret place to hide?
Who is the most beautiful girl in class?
Name the cutest guy at your school.
What action annoys you the most?
Which superpower would you like to have?
Name the funniest person you know.
Lick your elbows if you can.
Eat a fresh tomato.
Put on a blindfold, feel a face, and make an educated guess as to who it is.
Drink a glass of spinach juice.
Stand on one foot until your next turn.
Play a scene from a superhero movie you are familiar with.
Imagine and act like you're swimming over the floor.
Play and dance to the song Baby Shark.
Write your crush's name on your hand and show us.
Do a belly dance to funny music.
Act like a zombie.
Narrate a made-up fairy tale.
Put a sock over your head and pretend to be a thief.
Act as though you are a farm animal.
Let your friend draw something on your face.
Truth and Dare Questions for Adults
Do you have the lights on or off when you sleep with your partner?
When did you first kiss?
Do you think you're a passionate kisser?
What did you ever do to someone that you regret?
Which dish has been the worst one you've ever tasted?
Did you ever stalk your crush?
How many past relationships did you have?
What was the strangest thing you ever did in public?
What do you fear most about relationships?
Do you use any dating apps?
Which celebrity would you like to date?
Would you leave your partner for one million cash?
What is the weirdest thing you have ever done while drunk or high?
With whom would you prefer to watch the movie "Sex and the City" within this group?
What has been your most embarrassing experience?
Eat a whole raw onion.
Eat some chilly pepper.
What is your wildest dream?
Kiss someone in this room.
Call your crush and say that you love them.
Slide a single ice cube into your shirt.
Do squats for one minute.
Keep twerking for one minute.
Drink a shot now.
Use your back to spell your name.
Entertain us with freestyle dancing.
Drink a glass of coke by adding a spoonful of wasabi to it.
Post a naughty status on your social media.
Download a dating app, then choose a chat partner at random.
Conclusion
This article on spin the bottle questions can give you everything you need to know about the basic questions of the game.
We have compiled questions for kids and adults to enjoy with family and friends at parties or sleepovers. This is a fun and interesting game to learn more about your friends and make them do some weird stuff for a good laugh.
Explore All
Engaging Questions Tool Articles