Ranking questions help you identify what your customers love the most about your brand, product, or service.
They're a valuable tool in the toolkit of your survey designers, but can be challenging to utilize successfully. With proper use of survey ranking questions, you can boost your market research.
Survey ranking questions are important tools for accurate market research projects, as they help you discover the preference of consumers. Find out how to improve on your projects by going through unique survey ranking questions highlighted in this article.
What are Ranking Questions?
Ranking questions ask respondents to rank a list of answers based on preference. Respondents can choose which objects they enjoy most and least using this question style. It includes a close-ended scale that allows for the comparison of particular variations.
Consider this example: "Rank each item in order of relevance, with no. 1 being the 'most relevant' item and no. 10 being the 'least relevant.'"
Respondents are required to compare and order various options per their preferences. The arrangements are typically from most to least preferred or vice versa.
A survey ranking question is one of the most popular survey questions employed by market researchers and is essential to product development. An organization must understand the top priorities of its target market before launching a new product.
Additionally, they need to be aware of what customers want in an upgrade when developing a new version of an old product.
Why Use Ranking Questions?
Ranking questions are vital for industry research projects because they enable researchers to collect valuable consumer data.
A ranking question will assist you in getting a ranked set of preferences about respondents' desired things or what is important to them. This is especially useful when you wish to comprehend your respondent's real-world decisions.
The purpose of survey rating questions is to determine which of the available options most appeals to customers, employees, teachers, and students. By utilizing these findings, businesses modify what needs to be changed and adopt new approaches that produce the desired results.
Types of Ranking Questions
1. Scale Ranking
The scale ranking type requires respondents to rank a set of items against each other.
The idea behind it is based on multiple-choice questions. It allows you to compare many questions on a single scale, unlike the traditional multiple-choice test. For example: 1 = "Poor", 5 = "Good".
2. Select Box Ranking
In this type of ranking question, the survey is provided hierarchically. Respondents select items and rank them by clicking arrows to move them up and down.
3. Radio Button Ranking
This is the most popular and simplest form of ranking questions written with radio buttons with just one option to choose from.
They can be used to create selection menus, such as a restaurant selection to pick the specific type of dish you want. When selecting options from a restaurant menu, a user will often be prompted to rate each pass-off menu.
4. Text Box Ranking
This text box has already been pre-taught, and a response is required. Respondents are asked to rank numerically according to the most preferred, usually 1 as the highest. They're required to type in their preferred ranking for the provided options.
5. Drag and Drop Ranking
Respondents drag and drop the response options to re-order them in their desired order. The respondent can freely arrange the answers in any order that best suits their preferences.
This is the most interactive question type that market researchers utilize.
Unique Survey Ranking Questions
The different types of survey ranking questions discussed above can be applied in any market research stage. Outlined below are the formats in which these questions take.
For Market Research
Which of the following problems would you rank from high to low?
Which product features do you use most often? State according to their rank.
When ordering online, which features do you consider as important?
Accordingly, rank the following features from most important to least important.
If we allow a massive discount, where will you start your spending? Try ranking from least to most desired.
Rank our customer service personnel from most to least preferred.
What repayment structure suits you the most? Rank in the correct order?
Let us know the most important benefits to you by ranking from least to most.
For Teachers
Which personality characteristics do you most enjoy teaching? Here, 1 denotes the personality feature you are most comfortable with, and 4 indicates the trait you the least desire to teach.
From the options provided, how would you rank this college's students?
What information will be most valuable to you at work? Please rank them.
Rank your teaching philosophy from most relevant to the least.
Rank the factors that inspire you to teach from most important to least important.
In what order would you best define the school's or college's vision?
For Employees
In what order would you rank these options for their contribution to the workplace culture?
Rank the choices below based on how accurately they describe your team.
In what order would you rank these four managerial approaches, from least to most preferred?
Rank the training program you think will improve your performance at work.
What, in your opinion, best embodies the company? Please rank the options in order of preference.
To help us understand how the recognition procedure may be improved, rank the four possibilities.
Rank the options on how working from home can be better.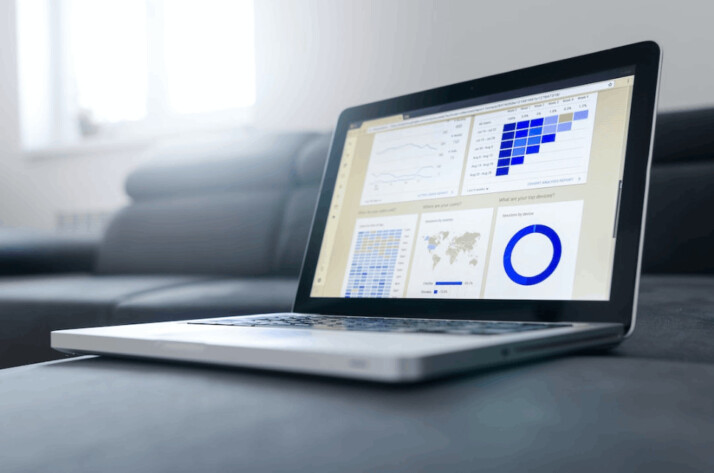 Conclusion
The responses to ranking questions give a more accurate picture of the preferred choices of your customer or employees. They help you make updates and changes that appeal to your audience.
Customer experience is better tailored when you pay attention to your customers' needs and preferred options. As a researcher, you make an impression on your target audience by providing a smooth customer journey with your questioning.
The survey questions outlined in this article will help you make better market research decisions.
Explore All
Engaging Questions Tool Articles