Planning ahead of time is the best way to ace any interview.
Therefore, if you have interviews for teaching assistant jobs coming up, it's a brilliant idea to take some time to consider how to respond to teaching assistant interview questions that school HR managers are likely to ask.
Although you won't be able to foresee every question, if you have a solid collection of examples to support your answers to the typical ones, you can frequently adapt these to the specific inquiry. The ability to provide specific examples and evidence in answer to interview questions for teaching assistants is more crucial than anything else.
Case studies are a great way to support your responses because hiring managers want to know that you can actually do what you say. When you've worked as a Teaching Assistant (TA) for a while, you should have a solid collection of examples to draw from. As a new TA, however, you will need to use examples from your professional background, any recent training you have received, and other aspects of your employment or personal history.
How to Prepare for Your Teaching Assistant Interview?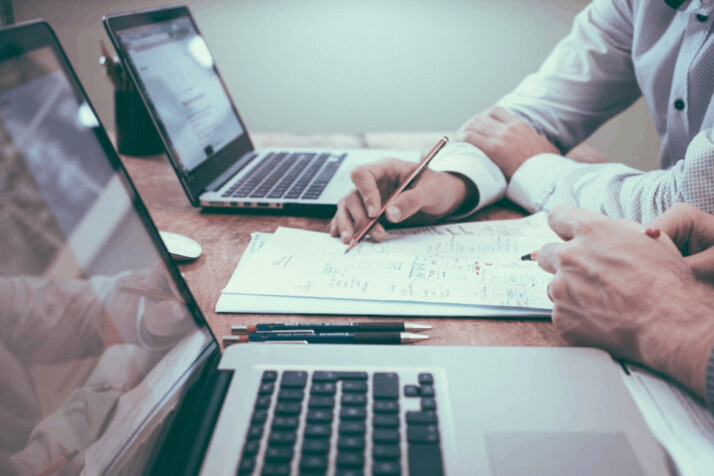 You can prepare for your interview by brushing up on your familiarity with the school and district and preparing for the kinds of questions you might be asked. The majority of schools have active social media pages or websites that highlight their distinctive identities and accomplishments. It can help you stand out from the competition if you carry a few talking points during the interview to demonstrate your commitment and interest in the job.
You'll have more success if you've prepared for typical teacher assistant interview questions. In order to prepare for the actual interview, it is a good idea to conduct practice interviews. Don't forget to use your personal school experiences and any formal education you may have received to help you respond to questions. Keep in mind that during the actual interview, you should sound sincere. It's essential to avoid sounding robotic when responding, even though practicing will make you seem more assured on test day.
To avoid being late, ensure you are dressed for success and map your route to the school beforehand. An ideal time to arrive at the interview location is ten minutes beforehand. If you arrive at the school earlier, take a few minutes to relax and review your planned questions and answers.
Breathe deeply, smile, and radiate assurance. You did a good job planning for this interview; now, let your personality and expertise shine through. Always make direct eye contact and speak loudly.
Make sure to shake the interviewer's hand firmly and express appreciation for their time. Reiterate how excited and interested you are in the job and how much you look forward to their answer.
Important Teaching Assistant Interview Questions!
What Precisely Does A Teaching Assistant Do?
Here's an interesting interview question they might ask you at the school. Simply put, what is a teaching assistant not responsible for doing?
The class teacher should always have a teaching assistant on hand to help deliver instruction in whatever format the teacher specifies. This could change from day to day, but some important examples include:
Taking attendance
Planning activities
Assisting those who require additional help
Creating classroom displays, and so on.
It is crucial to understand the role entirely in order to plan for it. At the same time, more experienced teaching assistants might be responsible for supervising the lesson more frequently.
This is unlikely to be the case for a less experienced or newly hired teaching assistant. While the teacher is in the classroom, a teaching assistant should be present to ensure everything runs smoothly.
Sample Answer:
"Any task that the classroom teacher requests of a teaching assistant should be readily available at all times!
Depending on the situation, a teaching assistant should assist with task setup. These include providing learning support for children and handling routine administrative tasks."
This answer demonstrates your familiarity with the position and reassures the interviewer that you are well-versed in its responsibilities.
What Made You Decide To Work As A Teaching Assistant?
There are difficulties in being a teaching assistant. Most people who work in this position do so because they love working with children and seeing them advance in their education.
It's crucial to keep in mind that education is a holistic process, and a teaching assistant might be asked to complete extra duties in order to help students in realizing their full potential. This interview question is excellent for demonstrating your individual motivations for wanting to work in this industry.
Instead of just telling what you think the interviewer wants to hear, You should tailor your response to you. It is an opportunity for you to make an impact and emphasize the benefits you can provide for the classroom and the general education of children.
Sample Answer:
"By assisting them in their education, I hope to improve the lives of children. I can accomplish this by trying to make teaching easier for teachers so they can concentrate on teaching children. Because of my love for teaching children, I would absolutely adore this job."
Why Do You Believe You Would Make An Effective Teaching Assistant?
This is one of the most frequent assistant interview questions for teaching assistants because it gives you a chance to highlight your abilities professionally, show your knowledge, and express your enthusiasm for the position.
The typical answers relating to organization, punctuality, and enjoyment of working with children are all good. However, if you really want to impress the interviewer, personalize your answer to this interview question.
Sample Answer:
Teaching assistants need to possess a foundational set of abilities that will help them in the classroom. These should include organizational skills, the ability to control behavior, and the ability to work under pressure, to name a few. However, I think I would make a good teaching assistant because I can put my love of learning and my desire to work with children into action. This will position me in the best possible way to excel as a teaching assistant and become a resource for whichever teacher I am assisting. This answer not only show your professional abilities but also reinforces your motivations for wanting the position based on your values and past experiences.
When trying to land a job as a TA, previous experience working with children is essential. It's crucial to keep in mind that every experience—paid or unpaid, obtained in a formal situation or elsewhere—counts.
Depending on the situation in which you have previously worked, you might have acquired skills that are useful for working as a TA. These are excellent points to bring up in your response.
Sample Answer:
"Although I have never worked in an educational setting, I have discovered through babysitting jobs, work experience, and spending time with the children of family members and friends that I would like to turn my enjoyment and satisfaction from working with children into a career path."
This gives the interviewer what they're looking for: honesty and information about the prior experience working with children.
It's essential, to be honest about your experiences; if they weren't too extensive, don't worry about it. You will have many chances in the other questions to show your enthusiasm for the position and skill set.
In The Event That A Student Disturbed A Lesson, What Would You Do?
Interviewers are constantly curious to hear the approach to this interview question about disruptive students! What's the reason of this interview question, you may ask? Why do they need to know and how does it help their process for the job?
The TA's responsibility includes managing student behavior, so you should feel comfortable doing so, even if it just means keeping the class under control while the teacher handles the situation. Additionally, it provides insight into your behavior under pressure to the interviewer.
Sample Answer:
"While the class teacher handles the situation, I am confident in my ability to assist other kids in continuing their education. Additionally, I am confident in my ability to control behavior when working with one person or a small group of people."
How Can The Security Of The Kids In The Classroom Be Guaranteed?
This is a fantastic way to show your understanding of health and safety. Regardless of your educational background, you will have learned the value of health and safety in the classroom. It's beneficial to show your knowledge of the rules and regulations pertaining to maintaining safety in the classroom.
Sample Answer:
"I will be able to assist the teacher in making the classroom safe for everyone if I am familiar with school policies and procedures as well as health and safety. It is also advantageous to be able to recognize warning signs of safeguarding problems, such as bullying, to ensure the safety of kids both inside and outside of the classroom."
Here, you have showed your knowledge of policies and procedures while also adding information about safeguarding, which is crucial in a school environment.
Conclusion
We hope our list of teaching assistant interview questions could supply all the important things you needed. The role of the teacher is incredibly important for students. Helping teachers will allow them to focus successfully in honing their skills of helping students understand different concepts.
If you learned a lesson by reviewing these teaching assistant interview questions, consider sharing this article with a young candidate.
Explore All
Engaging Questions Tool Articles