Along with making their own money, teens who work during the summer or after school gain practical experience.
These aid in the development of crucial job readiness skills like communication, teamwork, problem-solving, and efficient time management. Your opportunity to demonstrate what sets you apart from other applicants is during a job interview.
The key to impressing a potential employer and landing the job is to give yourself plenty of time to prepare. If you have never conducted a job interview before, the thought of doing so may be intimidating.
It's hard to predict what will happen without experience. They'll probably question you on a wide range of comparatively common topics during teen job interviews.
We'll go over a few of the things that your employer might be looking for in the article that follows. Keep in mind that the solutions provided are merely examples. It's crucial to modify your responses in accordance with your unique experience and personality.
In today's post, we are going to take a look at some teenage interview questions!
How to Prepare for a Job Interview as a Teen?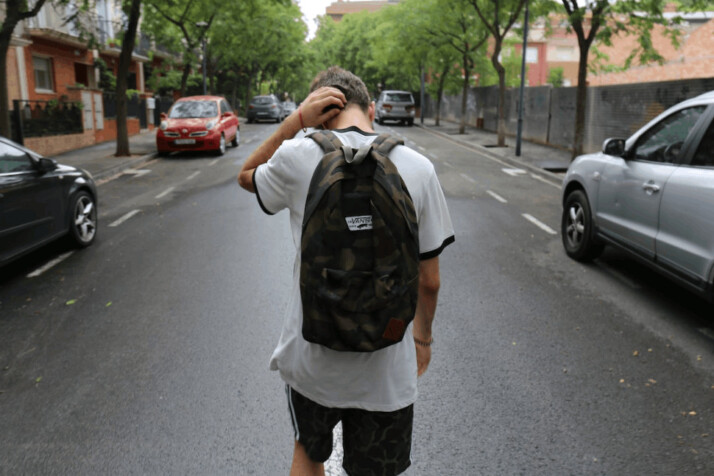 Even if it wasn't your fault, being late is unacceptable to your employer. You come across as unreliable and unappreciative of other people's time. Even being two minutes late could result in you losing your job.
Never throw away all of your efforts! Do some route practice the day before the interview. This will assist you in choosing the most suitable departure time on the interview day.
Do not forget to arrive 15 minutes early for your interview. If you're concerned about the time, depart a little earlier than usual.
Dress formally, no matter what you plan to wear to work. Although it's acceptable to dress a little casually, avoid wearing flip-flops.
Avoid being overly formal. A suit is an overkill unless you apply for a prestigious internship or office assistant. Dress professionally and casually. Put on khakis and a classy collared shirt. Another stylish option is a knee-length skirt and a tailored top.
When leaving the house, don't forget to perform the "shake test." Check your attire in front of the mirror by jumping up and down and wriggling. Cover up if you're unsure.
The hiring manager can tell. You can respond to inquiries and project a stronger sense of assurance. By being organized in advance, you can demonstrate that you are employable. Have a general understanding of the company's history and product offerings. Keep your interviewer's name in mind and do preliminary LinkedIn research on them. This demonstrates your interest in the business and position.
To prevent the interview from becoming a one-sided conversation, prepare at least three follow-up questions to ask your interviewer. Bring paper and a pen so you can jot down your questions as you speak with the interviewer and keep track of the answers.
Example Teenage Interview Questions!
These interview questions will give you incredible tips and advice to start your first job as a teen!
Why Are You Seeking Employment?
The employer wants to know your goals and aspirations outside of work.
They may be interested in learning about your objectives and interests to determine whether you are qualified for the position. Pay attention to your passions and what appealed to you about this position or business.
What Made You Decide To Join Our Team?
Employers may interview numerous applicants for a single position with any open position. They want to be confident that the person they hire for the team has more than just a financial interest in the enterprise.
Regardless of how much experience you have, this is a crucial question that is frequently posed in interviews. This means that before applying, you must research the company. To better understand what they do and who they serve, browse their website and read through some of the articles there.
What Qualifies You As The Top Applicant For This Position?
You can sell yourself here by answering this question positively. Selling yourself can be challenging, but if you concentrate on your best traits, you ought to be able to do it without any trouble.
Even if you lack work experience, you should discuss any clubs or activities you have participated in. Consider connecting the skills you have acquired through extracurricular or academic activities to the specific job responsibilities you might undertake.
What Qualities Do You Believe Are Necessary For Success In This Position?
Your potential employer wants to know if you have carefully reviewed the position's requirements. This indicates that you should check the job description before your interview.
Make sure you retain some bits from the job description and add them to your response.
How Has Your Education Prepared You For Employment With Our Business?
This is your chance to discuss your education and skills that will make you the best candidate to fill the position. Here in the job interview that will help you to show that you are big candidate fit for this job! You can make the boss feel like you are focused on this job! As a teen, don't forget to add every little to the list of odd jobs to your resume, including education. When you reply, you can discuss both academics and extracurricular pursuits.
More Teenage Interview Questions!
What Are Your Advantages And Disadvantages?
Even though this question is pretty general, the interviewer is looking for self-awareness abilities. It will help the person responsible for the job by some important tips about you. It's crucial to choose strengths that are in some way related to the position you're interviewing for.
Furthermore, your shortcomings shouldn't stand in the way of your new career. If you can, choose a situation you can turn around and improve.
Sample Answer:
My capacity to forge connections with others is my greatest strength. In my opinion, I work well in a team and have no trouble relating to others. Since I'm constantly trying to please customers, this makes it easier for me to give them efficient and effective service. On the other hand, my greatest weakness is that I occasionally lack the judgment necessary to say no. In order to better understand how to set appropriate boundaries for myself, I am weighing the advantages and disadvantages of various scenarios.
Do You Possess Any Prior Work Experience?
If you have never held a job as a teen, don't let this question throw you off. It is merely intended to determine whether you have any experience at all. Your past employment history is not the only source of expertise.
Among other things, it can include experience from volunteer work, education, certification courses, and hobbies. Using those items in addition to the others to respond to this query is acceptable.
Sample Answer:
I don't have any prior professional work experience, but over the past year, I've volunteered at the neighborhood soup kitchen almost every month. In this job I have learned a lot, but the skills that I think would be most applicable are effective communication, negotiation, and empathy.
What Job Do You Expect To Be In Five Years?
Employers want to know if you have ambitions and goals, so they ask you this question. Possessing these things demonstrates your ability to work hard and maintain motivation to accomplish goals.
For a strong response in your interview, it's a good idea to respond honestly. Consider outlining your five-year vision and attempting to connect it to the task at hand.
Sample Answer:
I intend to be close to earning a bachelor's degree in education from college. My goal is to work as a teacher. I believe that my employment at Sample Daycare will give me the practical experience and skills I need to succeed in my chosen field.
Conclusion
We hope you liked our collection of teenage interview questions today!
Can you think of any more that we missed? Share and discuss with us your favorite interview questions in the comments below, and have fun!
Explore All
Engaging Questions Tool Articles