Therapy interview questions are designed to determine how skilled and confident candidates are.
A therapist needs to be confident that they can use their skills to tenderly and compassionately cater to their patients. Thus, questions in their interview should be good indicators of their readiness for this role.
Here are some top questions that you can expect to be asked. Our tips will help you answer them in style.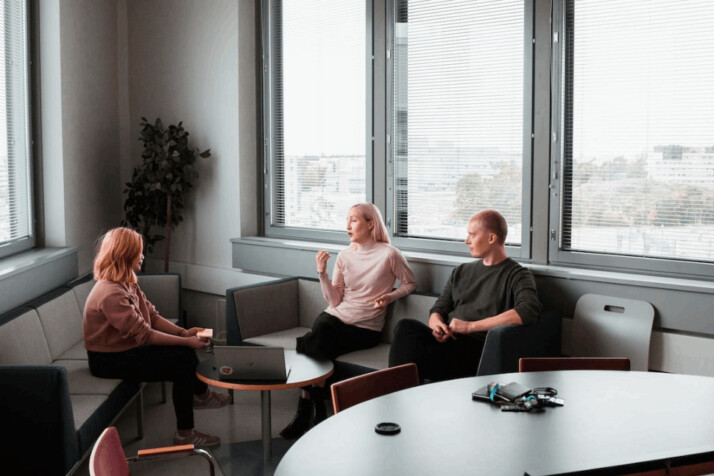 What is Therapy?
Therapy is a process of changing beliefs and behaviors to achieve the client's benefits in their personal and professional lives. Therapy can also help people with various issues, including life transitions and clinical disorders.
It is a valuable and effective treatment for many mental health conditions, including anxiety, depression, trauma, and addiction.
The cost of therapy varies, depending on the issues and the treatments used. Despite the price, the benefits of therapy can last for years or even a lifetime.
9 Best Therapy Interview Questions
Therapy interviews establish if you're a suitable fit for the work and provide information about available openings.
They're not personal but can help you decide if a job is worth your time. Below are a few of the most common questions you should expect at a therapy interview.
1. What Is the Hardest Part of Your Job as a Therapist?
How you answer this question will indicate your maturity and ability to deal with pressure. Your ability to perform the functions associated with a therapist will be put to the test. Include examples of the most challenging parts of your job and how you've overcome them in your response.
2. What are your qualifications as a therapist?
Your interview response should highlight the personal traits that make you a good therapist. You can talk about your patience, calmness under pressure, and behavior professionally.
3. Regarding the confidentiality between therapist and patient, What is your take?
It is the therapist's ethical responsibility to protect their client's privacy. Since therapists have access to sensitive client information, they must protect it. If you want to show that you understand the therapist's function and will respect privacy, answer appropriately.
4. Why Should I Choose You Over Other Therapists?
We're interested in your sales skills, so please answer the following question. The interviewer is interested in how well you can pitch your experience and abilities to potential clients.
They want to know why patients rather than your competitors should choose you. Your response should focus on your unique skills, problem-solving aptitude, or expertise in a specific area.
5. To a patient, how would you explain your approach to therapy?
The approach of a therapist is analogous to that of an artist. Choose a style that fits your long-term goals because you'll likely try several as your career progresses. Let others know the truth about your taste. Describe how your unique character traits have contributed to your professional success. Many therapeutic partnerships will depend on your approach.
6. When you go to therapy, what topics do you typically discuss?
It is your job as a therapist to assist patients in resolving a wide range of difficulties. Focus on an area where you have knowledge and experience to help others. For instance, if you want to counsel people about their marriages, you should have some training in that area.
7. What do you want to accomplish when you go to therapy?
In your response, make sure to include evidence-based goals of treatment, like raising awareness of one's own emotions. Stay within the limits of your permissions.
8. How Do You Determine Which Therapy Method to Use with Each Client?
Since no two patients are the same, therapists cannot treat them the same way. However, broad concepts and criteria can be used to guide the selection of a method.
9. Which Type of Psychotherapy Do You Prefer?
How you view therapy and what you think will help a patient the most should inform your response. Individualization of treatment plans for each patient should be a top priority. You can argue you use diverse therapy methods, but your goal is to help the patient reach their maximum potential.
Final Thoughts
Believe it or not, therapy interview questions are a great way to learn more about the field. To prepare, familiarize yourself with the types of questions that you might be asked.
Explore All
Engaging Questions Tool Articles