If you're big on Hollywood trivia, you will have a whack with these trivia celebrity questions.
These will make for a fantastic trivia night with friends and family. It's also an excellent way to test your knowledge and find out how much you actually know about the A-list entertainment world.
The trivia questions in this article cover everything from musicians, actors, and actresses that are all popular and well-known. It will take a true pop culture fan to answer all of these questions correctly.
Do you think you have what it takes?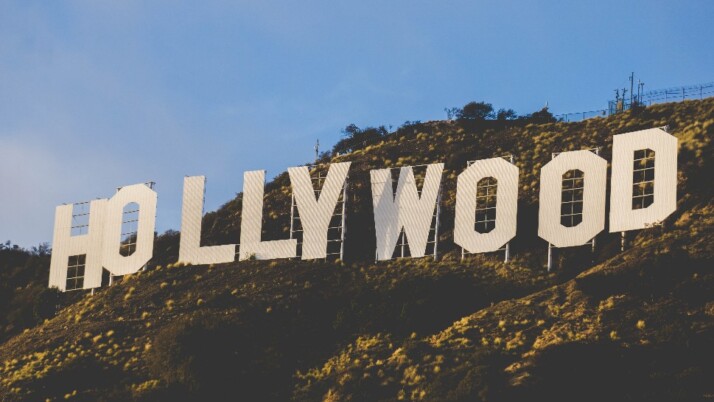 Fun Trivia Celebrity Questions
Celebrity Film Trivia
Which actor is famous for being the Taxi Driver, who says, "You talkin' to me?" in the 1976 thriller?
Can you name the London-based actor that won the Best Actor Oscar as the lead in Richard Attenborough's film Gandhi?
Who was the actor that won the only acting Oscar nomination in a Star Wars movie?
Which actor wrote and acted in the screenplay of Rocky?
Who was the Hollywood couple that starred in the movie "Who's Afraid of Virginia Woolf"?
What Hong Kong actor has been compared to Bruce Lee and has made 40 films since 1976?
Miranda's senior assistant in "The Devil Wears Prada" was who?
What movie did Michael Jordan star in?
Who played the love interest of Leonardo DiCaprio in "Titanic"?
Which actress played Anastasia Steele?
Trivia About Your Favorite Celebrities
Which female singer has named her albums based on the age when she wrote them?
What country was Ryan Gosling born in?
In American television, who was the highest-paid actress from 2013 to 2020?
Which British actor was in Notting Hill, Love Actually, and Bridget Jones
What is the middle name of Richard Gere?
Who did Britney Spear kiss at the 2003 MTV Video Music Awards?
Sophie Belinda Jonas' maiden name is?
Mariah Carey was born in which country?
The Instagram account named onionringsworldwide is owned by which famous singer?
What is the real first name of Ashton Kutcher?
Who played Chandler Bing in the hit TV show Friends?
Stefani Joanne Angelina Germanotta is better known by what stage name?
Where was Hugh Jackman born?
Lily Allen's brother was on Game of Thrones. What character did he play?
What actor from FRIENDS lost their middle finger in a car door?
Hard Celebrity Trivia
Oprah graduated from which college?
Who was 1998's Sexiest Man Alive?
Who is Eva Mendes married to? Hint: He's a big star.
The Harry Potter books were written by whom?
Can you tell me which celebrity has the most expensive Beverly Hills house?
Can you tell me which celebrity is most famous for her messy divorce from Brad Pitt?
Kevin James was born where?
Can you tell me which celebrity is known as the Duchess of Cambridge?
George Clooney got his big Hollywood break for his performance in what television show?
Justin Timberlake appeared on which kids TV show?
Celebrity Musician Trivia
What is the real name of Lana Del Rey?
Miley Cyrus was born in which state?
What are the names of the three Jonas Brothers?
Katy Perry had a daughter with who in 2020?
What girl group was Britney a part of before going solo?
How many GRAMMYs did Adele win in 2017 for her album 25?
Who is Miley Cyrus' famous godmother?
Billie Eilish's debut album was named what?
Amethyst Amelia Kelly is the birth name of which singer?
Chrissy Teigen met her husband, John Legend, as they were filming the music video for which song?
Trivia Answers
Celebrity Film Trivia
Robert De Niro
Ben Kingsley
Alec Guinness
Sylvester Stallone
Richard Burton and Elizabeth Taylor
Jackie Chan
Emily Blunt
Space Jam
Kate Winslet
Dakota Johnson
Trivia About Your Favorite Celebrities
Adele
Canada
Sofía Vergara
Hugh Grant
Tiffany
Britney Spears and Christina Aguillera
Turner
United States
Lorde
Christopher
Matthew Perry
Lady Gaga
Australia
Alfie Allen
Matthew Perry
Hard Celebrity Trivia
Tennessee State University
Harrison Ford
Ryan Gosling
J.K. Rowling
Jeff Bezos
Angelina Jolie
Mineola, Long Island, New York
Kate Middleton
E.R.
The All-New Mickey Mouse Club
Celebrity Musician Trivia
Elizabeth Woolridge Grant
Tennessee
Kevin, Joe, and Nick
Orlando Bloom
Innosense
Five for Best Album, Best Record, Best Song, Best Pop Vocal Album, and Best Pop Solo Performance
Dolly Parton
When We All Fall Asleep, Where Do We Go?
Iggy Azalea
Stereo
Conclusion
A fun trivia night is a great way to spend a night with friends. Try using these trivia celebrity questions to find out who's the biggest celebrity fan in your house. Or, if you're going for a more competitive edge, learn about some of these trivia questions and try to stump your opponents!
Explore All
Engaging Questions Tool Articles