You have thus succeeded in getting a job at your ideal company. Your resume is flawless, and your phone interview left a good impression. Now all you have to do is impressing the hiring manager during the in-person interview.
One of the most famous interview questions is, "What is your greatest weakness?" As a prepared candidate, you are researching the business and preparing your responses to this question.
The question "what are your strengths and weaknesses?" is one that hiring managers frequently ask candidates. Your answer is important, just like any other question. Your ability to complete the task at hand will be assessed during the interview.
Consider this a chance to showcase your strengths and show that you have a growth mindset. Everyone possesses both positive and negative traits. By responding to this question, you will have the chance to give a specific illustration. Of what? Of how you maximize your abilities and address any weaknesses that are pertinent to the position.
In today's guide, we are going to look at how to answer weakness interview questions in your interview. Sounds exciting? Well then, dig in!
Why Hiring Managers Ask Weakness Interview Questions?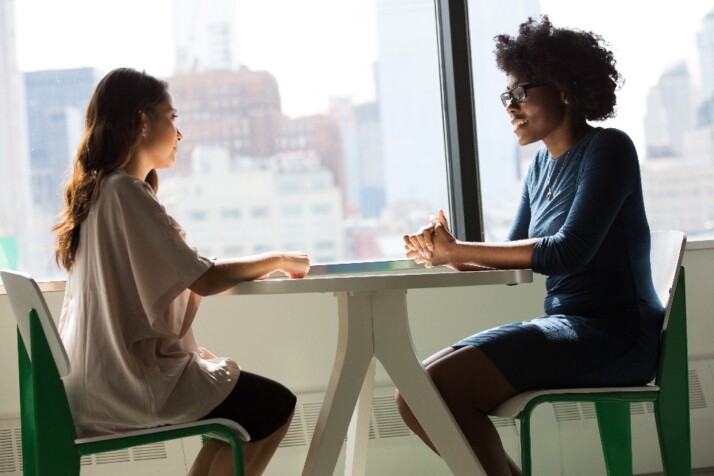 That being the case, why do hiring managers pose this query during job interviews? In other words, talking exclusively about your strengths won't give them a complete picture of you as a candidate.
The interviewer is interested in learning about your limitations or areas of difficulty at work in addition to what you are capable of. Your response will also demonstrate to the interviewer how well you know yourself and whether you are a good fit for the position. Additionally, it demonstrates to the interviewer your understanding of imperfection and your willingness to put in the necessary effort to advance your career.
If someone asks you how you can get better, what should you say? You must exercise caution when disclosing examples of your own weaknesses because they can be challenging to discuss. You don't want to make the hiring manager think you're unqualified, eliminating yourself from consideration for the position. Additionally, you don't want to appear too arrogant and flawless because almost no one is.
How should you approach discussing your weaknesses in a job interview? When you're in a job interview, it can be difficult to bring up topics in which you don't particularly excel. Consider your answer carefully when someone asks you about your weaknesses. You don't want to give the employer any reason to question your competence.
The purpose of the employer's inquiry into your weaknesses is to determine your suitability for the position. Indicators that demonstrate your capacity to pick up new skills and deal with challenges are also sought after by the hiring manager. So, you have a chance with this question to demonstrate that you have the necessary skills for the job.
How to Answer Weakness Interview Questions?
The key competencies and strengths needed for the position you are interviewing for can be analyzed. Then you can identify a genuine weakness that is not necessary for success in that position.
If you are applying for a nursing position, for example, you might mention that you are not exceptionally skilled at leading group presentations. In this situation, it's crucial to highlight your prowess in speaking with patients one-on-one. Do this while illuminating an instance of how difficult it is for you to present in front of large crowds. Similar to how you could highlight a skill not necessary for the job if you're applying for a writing position.
Use the weakness questions as an opportunity to help humble yourself in front of people. At the end of the day, no one is perfect, we all have our weaknesses at work. Hiring managers know that they can't find someone without any weaknesses for a particular job.
However, they want to know how well do you know your own weaknesses for the job. They want to see that you are honest during the interview. They just want to know how well do you know your weaknesses and how honest are you with them for the job.
So, use these weakness questions as an opportunity during the interview to get the job. Show the hiring managers at your work that you are aware of your weaknesses, and trying get better at them. Be honest in your answers, however don't humble yourself too much for your weaknesses.
Conclusion
We hope our guide on working your way around weakness questions for job interviews. Don't forget that you can use them to your advantage was able to help you out. If you have more questions on this topic, let us know — we love receiving great feedback.
Explore All
Engaging Questions Tool Articles