It's challenging to write a biography essay introduction. You'll need a lot of time, a little knowledge, and a passion for the subject.
If you are writing a biography essay, you may be wondering how to start the essay. An excellent opening includes a brief outline of the issue and how it ties to your key characters.
It's also essential to give your audience a little bit of an explanation behind the subject, to make it clear why you're writing it.
In this essay, we will break down everything you need to know to write good introductions. However, before we begin, let's simply define what a biography is.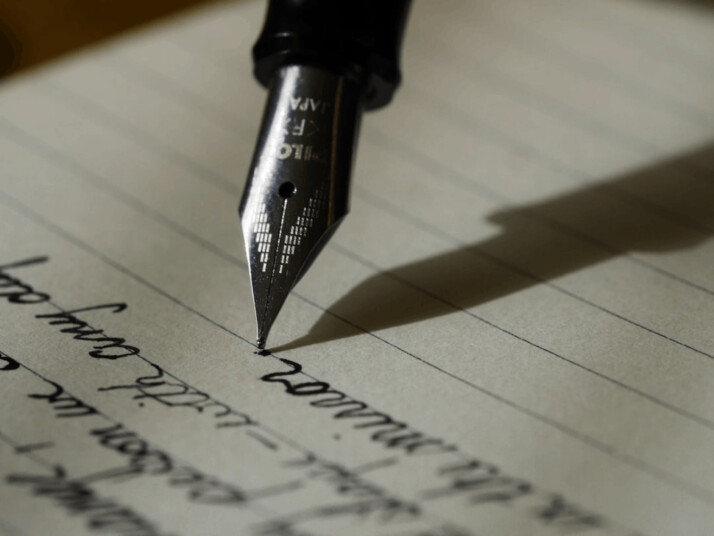 What is a Biography?
A biography is a third-party account of a person's life. Essays on notable people's lives are among the earliest forms of writing (fictional and otherwise).
A biography is more than a list of essential statistics (birth, marriage, divorce, death). It's a narrative of the person's evolution via the events that molded their life.
Biography essays demand a deep dive into the subject's worldview, beliefs, and personal traits.
Since most biographies are on well-known figures, research materials are readily available. A well-written biography essay will include tidbits of information that aren't publicly known. Selecting these pieces of evidence such that they strengthen your theory is essential.
There must be an overarching argument or thesis in every biography essay. Thesis statements are one-liners that sum up the central idea of a person's life. Thesis statements are broad statements about a person's life that explain most of their behaviors.
An essay on a famous person's life, or biography, reveals their professional and personal accomplishments.
Tips to Consider Before Writing a Biographical Essay
Differentiating between a formal essay about a person and a Biography essay is like night and day. You must convey the true character of your subject in a biography essay. It can be utilized to shed light on an underexplored aspect of a public figure's personality.
The works of the subject of your biography are only one part of a well-written paper on that person. You need to set the mood by channeling the person of interest's true nature.
Your essay should read like a recreation of the person's life and times. It's a fun and informative method to gain insight into the life of a well-known figure. Standard procedures for writing a biography will allow you to maintain the correct structure throughout your paper. These procedures are as follows:
1. Choose your subject carefully
Choosing a well-known figure to write a biography essay about goes without saying as the initial stage in the process. Since you are expected to write extensively, picking a prominent individual is a good idea.
Books, journals, periodicals, newspapers, etc., are all excellent resources to glean knowledge. Choose someone in whom you have some genuine interest. Doing so will inspire you to learn more about that individual.
2. Conduct thorough research
If you're writing a biography essay, it's easy to tell a good one apart from a mediocre one. The quality of a biography essay depends on how thoroughly the author has researched the subject.
The more you look into the person, the more of a complete picture you'll have of who they were. Well-known details about the person should be scanty.
The best biographies provide information about the subject that most people don't know. All pieces of evidence should back up your claim. Note the controversial views held by that person, the dates that had significant meaning in their life, etc.
3. Create a Plan
Make a plan for the biography essay. Separate your essay into an introduction, at least two body paragraphs, and a conclusion, as in the conventional five-paragraph structure.
Keep in mind that you need to stick to the specified word count. The biography essay outline is there to help guide you through the writing process.
The outline will serve as a guide for structuring and organizing your essay. You should write your biography chronologically to effectively express the substance of the person's life.
Presenting the information chronologically will give readers a better sense of the profiled individual. It is equally important to focus on the essay structure and stick to it.
An outline is a schematic strategy that will help you organize the information in your biography essay according to the essential details. To keep the essay organized, use bullet points in the outline by assigning numbers to them.
Step-by-Step Guide to Biography Essay Introduction
The Biography essay should follow the typical essay writing pattern. A typical essay writing pattern should include an introduction, a thesis, at least two body paragraphs, and a conclusion.
Now, let's discuss the steps to take to write a brilliant introduction. In a biography essay, the introduction must hook the reader immediately. You can achieve instant reader interest in several ways such as using:
1. Famous Phrase or Quote
You can kick things off with a famous phrase or quote that the subject of your study is credited with saying. Insight into their character and character quirks can be gained from this quote.
2. Personal Anecdote or Story
You can provide a personal anecdote or story. This anecdote or narrative should be concise while conveying an essential point about the discussed individual. The attention of the essay's readers is thus maintained.
3. Subject's Background
Once you've made an impression with your opening remarks, you should go on to describe the person's background. Outline their name, date of birth, place of birth, education, marriage/relationship status, etc.
A summary of the person's background and qualifications should do as an introduction. It'll facilitate a deeper emotional connection between the essay's readers and the author.
4. The Use of Thesis Statement
Finally, a thesis statement should be placed at the end of the introduction. A person's genuine character can be summed up in a single sentence that serves as a thesis statement.
A thesis statement is an original observation you've made about the person. It might be a criticism of them or an account of an experience that profoundly affected who they are today. It functions as a model for the rest of the essay.
The rest of your essay's content should be molded around supporting your thesis statement.
Conclusion
A biography essay opening conveys a reader's curiosity about a subject's life and the writer's opinions on their history, personal achievements, and life thoughts.
Explore All
Essay Intro Generator Articles