Are you looking for a bullying essay intro? You have landed in the right place to learn about this harmful phenomenon. Many teachers give comparison essays and research papers on bullying in an effort to show the pupils how detrimental this behavior is. Bullying is unacceptable, but it happens frequently in many schools all around the world, particularly in high schools.
Bullying is a type of hostile, intentional behavior done for enduring mild to severe physical, mental, or social harm or suffering. The act of bullying may be repeated and involve more than one individual. And the offender may be either a child, an adult, or a juvenile.
What Is a Bullying Essay?
If you're wondering what a bullying essay is, then you're one of the fortunate students who have not experienced this abusive behavior. A bullying essay is an academic assignment on how one individual or a group treats another person in a humiliating, unequal, and unfair manner.
Bullying is a typical phenomenon at school in many parts of the world. A bullying essay is one of the most common assignments because this behavior could have tragic, lethal consequences.
What Is the Significance of a Bullying Essay?
Millions of students get bullied every year in many parts of the world. Many high school students have reported being physically or verbally abused by one or more peers. To confront and prevent bullying, one of the most effective methods is to have students write about their personal bullying experiences.
A bullying essay assignment is important to have the victims' stories heard, and their perspectives shared with others. It allows them to deal with the anxiety and anguish they experienced as a result of bullying. These essays also provide children with a platform to talk about how they overcome the traumatic experience of bullying.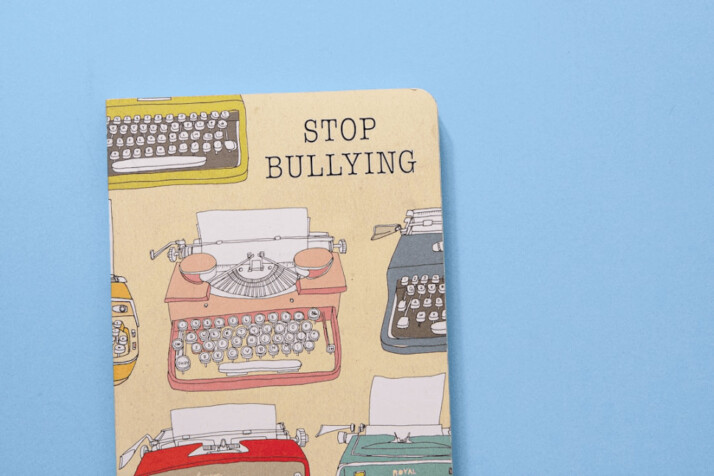 Examples of Bullying Essay Intro
A bullying essay can be argumentative, persuasive, or informative based on the topic and situation. Even if you have not been a victim of bullying, understanding how to get started on such essays is important. Here are some examples of bullying essay intro for you:
Argumentative Bullying Essay Introduction
Bullying is wrong, and numerous initiatives are working to stop this act of aggression and inequity among teens. As a high school student, I regularly witness bullying among kids my age. I will therefore pledge my support to the effort to stop this occurrence. Bullying is still prevalent in the majority of US educational institutions, despite the efforts of our parents and teachers to make improvements. It must stop because it is inhumane. Do you think the measures taken by modern society are effective?
Persuasive Bullying Essay Introduction
School bullying is one of the fundamental problems in many educational institutions. Students may abuse, harm, or even kill other people. Though it occurs around the world, some countries are more affected than others. Such violent behavior is never acceptable. In my city, I have witnessed numerous instances of serious school bullying. And I find it odd why educators, parents, and the government do nothing special to stop these incidents. Bullying can cause the victim to commit suicide even if no physical injuries are involved.
Conclusion
Writing on bullying or hate can be difficult, but it is a topic that is highly relevant to our time. From facing bullying at school to the constant scrutiny in the public sphere, people of all ages are facing an increased sense of intimidation. The bullying essay is a chance to talk about the impact of this phenomenon on individuals and society.
Explore All
Essay Intro Generator Articles