Every year, millions of high school seniors apply through the Common Application (Common App). Online applicants can apply for multiple schools using this system, so they only need to fill out everything once – including their essays. This help makes the college admission process a lot more convenient. Colleges will be able to learn more about you as a person and what you value through your Common App essay. So if you want your essay to stand out, you'll need a winning common app essay intro.
Your common application essay is a crucial part of the college application process. A great essay can be the key to securing your spot in the college of your dreams!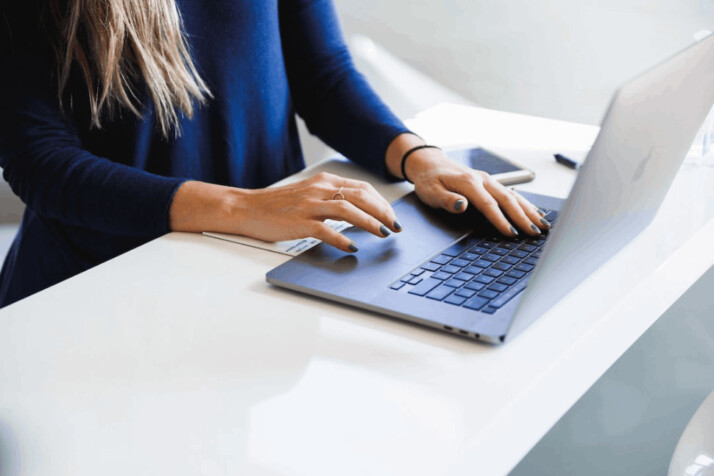 What is a Common Application Essay?
The Common App Essay is your main essay sample within the Common Application, a college application portal accepted by over 900 schools. All schools will read this essay to understand your character, background, and value as a potential student.
To find the Common App essay prompts and instructions follow these easy steps:
Go to the Common App tab on your Common App account
Click on Writing
Choose which prompt to reply to. Take note your essay needs to be 250-650 words long.
Each prompt allows you to talk deeper about your interests, experiences, passions, and strengths. You can discuss anything you want as long as the topic of your essay is relevant to the prompt. There are no rules on writing styles, so you have complete creative freedom.
You must submit your Common App essay to all colleges that require it. There are also some colleges that may ask you to submit one or more additional essays.
The Importance of a Good Essay Introduction
The introduction can make or break an essay. The more compelling your introduction, the better the chances of the essay being read. And with so many applicants you need to contend with, your essay must stand out in the first few sentences. It sets the tone for your entire paper and is the first impression that your admissions counselor gets about you. As such, it needs to be interesting and well-written.
What Do I Need To Include in the Common App Essay?
The essay prompts for the Common Application constantly change year by year. To give you an idea of what to include in your essay, here are some similar sample prompts from previous years:
Students may have a background, identity, interest, or talent that would make their application incomplete without it. Tell us your story if this sounds like you.
We can learn a lot from obstacles we encounter during our careers that will prove very useful later. Think about a time when you felt challenged. Or when you experienced a setback or failure. What did you learn from the experience, and how did it affect you?
Recollect a time when you questioned or challenged a belief or idea. What made you do so? Where did this lead you?
Imagine someone you know has made you happy or thankful in a surprising way by doing something for you. How has this gratitude affected or motivated you?
Discuss an accomplishment or realization that sparked a period of growth and a new understanding of yourself or others.
What topic, idea, or concept do you find so engaging you lose track of time? What attracts you to it? When you want to learn more, what do you do?
Contribute an essay on any topic of your choice. It can be one you already wrote or one that responds to a different prompt.
How to Start a Common App Essay Intro
Choose a Prompt
First, you'll need to pick a prompt for your essay. It's important to pick something that you feel passionate about. Read through all your choices and reflect on your possible answers. Which one resonates with your personal goals and motivation?
Brainstorm Topics
A brainstorming session can get your creative juices flowing. It can also help you in organizing your thoughts so that you won't feel overwhelmed.
Think about some other good topic ideas for your essay. Your topic should be meaningful to you while also showing a part of you that isn't apparent in other aspects of your application. Don't feel forced to start with the introduction right away. Sometimes, the best essay openings are developed last once you've fully grasped the flow of your story.
Create an Outline
After choosing your topic, outline your entire essay. Organizing your thoughts, writing the body, and then going back to the introduction is much easier. This way, you know exactly which direction your essay will go when you've actually written it out. This also ensures that your common app essay intro ties perfectly into the rest of the essay.
Write a Draft
Begin writing drafts, so you can get in the zone with your writing. This allows you to write without much pressure. It's a great writing exercise; you can revise your text numerous times until you get the perfect intro.
Dos and Don't for Common App Essays
Do be real and honest. Avoid exaggerating. The article is about your journey; there's no need to fake it. Admission officers appreciate authenticity. Only mention your relevant achievements or your unique strengths.
Don't give away what you'll be writing about. You want to leave a bit of intrigue for your reader. Instead of saying, "In this essay, I'll be talking about," go straight into your story. This will make your intro much more interesting, and it gives you more room to be creative.
Do proofread your essay. An essay that has spelling and grammatical errors is unacceptable. It can give admission officers the wrong impression and make them think you didn't take the application seriously. Always make sure to check your essay twice or more until you're sure it has zero errors.
Don't waste words in restating your prompt. This will make your introduction sound redundant. It will also take up space that may have otherwise been used for more relevant information.
Do use an active voice. Using an active voice for your essay will make it sound more persuasive and dynamic.
Conclusion
Common application essays are required for over 900 colleges and universities. This can make or break your application—so you must get it right. Your common app essay intro, right off the bat, needs to impress admission officers and hook them into reading your entire essay.
Explore All
Essay Intro Generator Articles