One of two things comes to mind when students hear about essay generators. We're either going to use an automated online generator. Or a human expert whose job it is to write an essay on a particular subject.
Let's say you are looking for a free generator for your essay,or parts of your essays. In this case, you won't be able to find a human based service. For it to be free, you have to work with artificial intelligence.
But there since there are so many essay intro generators out there, you don't know which one you should use, right? Well, have no fear, for we are here.
In today's guide, we'll be looking at the best intro generators for your essays, be it academic or personal! Sounds exciting? Well then, keep reading until the end!
Why Intro To Your Essays Are Important?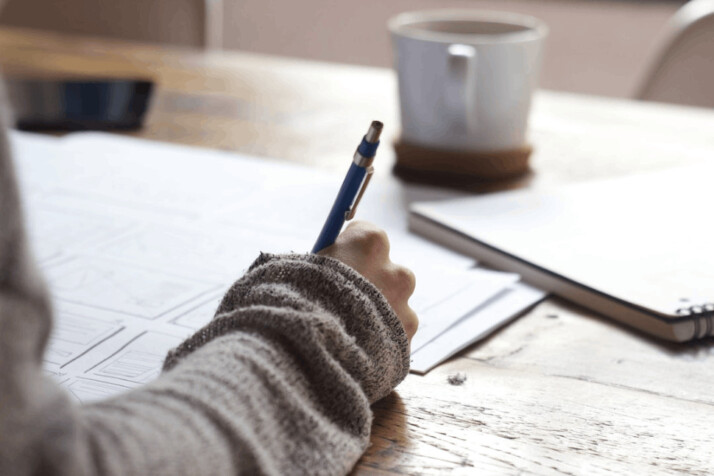 The context of your essay is established in the introductory paragraph. You must briefly mention the most important facts about the subject or your thoughts. Not revealing this information at the start of your paper is crucial. Prepare the reader to receive the answers in the following section. In the introduction, pose queries without providing solutions.
To put it another way, prepare a suitable background to introduce a strong punchline of your story in the essay's main body. Make sure the reader understands what your text is about, as this section of an essay sets expectations for the text.
The success of your text depends on the introduction's "hook," which is a crucial component. Despite how unimportant it may sound, you should actually use a hook to draw the reader in. Although it is not the same hook used in boxing, the idea is the same. You're more likely to succeed the stronger your hook. A successful essay is one that keeps the reader interested and motivated to read more.
Your setup-punchline and strong hook should be followed by a thesis statement when the reader is exhausted from your subsequent combination. We'll briefly focus on the significant elements to help you remember why it's crucial. Because there are many words on how to write a thesis statement.
Keep in mind that the thesis statement captures the main idea of your essay. It also poses questions that the body of your text must address. Typically, only one sentence makes up this section of the introduction. Make it as simple as possible by eliminating dangling modifiers and other perplexing words.
List of the Best Essay Intro Generators
INK
INK doesn't only offer you a fantastic essay generator, but a whole suite of writing assistance tools! It's AI powered editor can help you expand, shorten, rewrite or generate new pieces of text entirely! Not only that, but it can also look at your content's SEO-friendliness, to ensure the most clicks! But we digress! Today, we're just going to focus on its essay generator tool.
You can easily and quickly write essay introductions using the online tool known as INK Essay Intro Generator.
It provides a quick way to draw attention to your position, the issue, and the suggested fix. You can use an essay introduction generator to write about a particular issue and your plans to fix it.
INK provides an Essay Outline tool in addition to an Essay Intro Generator.
INK Outline's essay structure assistance includes determining the number of paragraphs, the body, and the conclusion.
The tool is especially useful for writings that contain numerous arguments or lengthy content. Maintaining focus is made easier with an outline. In addition, if you're unsure of what to write, an essay outline tool can provide you with ideas.
You can pinpoint and concentrate on the key points of your essay using the INK Essay Outlining tool.
Essaysoft
Another writing program designed solely for the creation of academic essays is called Essaysoft. You can choose how much you want to participate in the writing process using this tool.
The entire essay writing process, including research and referencing, is handled by the "Essay Master" option. Users can provide details like the breadth of the research, the keywords for the topic, and more through the "Essay Generator" option. The other choices include essay rewriter, essay researcher, essay shuffler, and essay bibliography.
Conclusion
Every good essay needs a good intro, however sometimes we may not be able to create one.
For these times, we can use the support of essay intro generators to help us out! A good service, even if it is free, will use AI technology to write plagiarism free intros. We hope our article was able to help you in writing your paper more effectively. If you need more help in this topic, let us know.
Explore All
Essay Intro Generator Articles