Every student has struggled with composing a winning essay at one point or another. Whether it's for a midterm paper, a college application, or a test, it can be hard to figure out what to do. But it's not impossible to write a winning essay, thanks to various online writing tools. To help you out, we've listed some tips and the best tools to help with writing an essay.
With the help of these writing tools, you'll be able to create a great essay that will knock your audience's socks off. It will also make the essay writing process a lot faster and easier!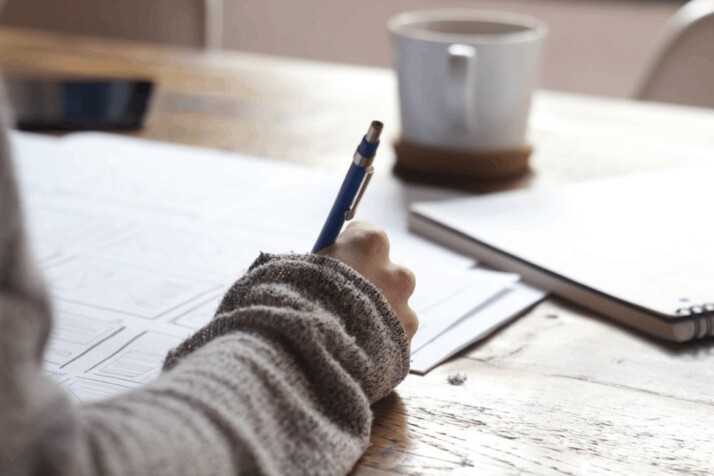 How to Structure an Essay
Essays commonly follow a simple structure composed of an Introduction, Body, and Conclusion. Every aspect of an essay – from the opening to the closing plays an important role in expressing your thoughts.
Introduction: Your introduction is your essay's first impression. It should clearly state the topic you will cover and provide insight into your point of view. A good introduction will instantly pique the interest of your reader.
Body: The main part of an essay is its body. This is where you can develop your ideas further and also share other facts that support those ideas. You should aim to keep your essay's body well-organized and readable. Make sure that your ideas tie together to form a cohesive argument.
Conclusion: The conclusion is the essay's capstone. You should end your essay by writing one or two concluding lines. It's the perfect opportunity, to sum up, summarize, recommend, and make overall appeals for your thesis as a whole. Take note that you shouldn't present any new evidence or data on your conclusion.
Types of Essays
Essays come in many different kinds as any other form of writing. The type of essay you'll write will depend mostly on the requirements of your specific subject. Here are some common types of essays you may be tasked to write.
Argumentative Essay
Argumentative essays aim to assert or defend a position. Most college essays are written in this style, so keep that in mind when writing your first college essay.
Admissions Essay
Colleges usually request an admissions essay in their applications. This typically revolves around your interest in their school. They use this essay to see if you would make a good fit for their institution.
Compare-and-Contrast Essay
Compare-and-contrast essays are ideal for addressing two opposite points. It analyzes two subjects by comparing them, contrasting them, or both. This essay does not only highlight obvious differences or unexpected similarities between subjects. It also highlights subtle differences between subjects.
Expository Essay
Expository essays are written thoroughly to expand the reader's understanding of a certain topic. It has the same format as your argumentative and persuasive essay. The only difference is that expository essays do not have biases.
Personal Essay
A personal essay is a short work of autobiographical nonfiction characterized by a conversational tone. It's also often called a personal statement.
Personal essays often include anecdotal and realistic tales. This is usually based on narrative structures, which can be flexible or interpretive.
Persuasive Essay
Persuasion essays are intended to convince the reader to change their viewpoint. This type of essay is closely similar to an argumentative essay— in that they both strongly favor a particular point of view. The main difference between the two is the end goal. Argumentative essays simply present their arguments, while persuasive essays present their argument to win over the reader.
Best Tools and Services That Help With Writing an Essay
INK Editor
Are you looking to write an excellent and well-thought-out essay? The INK Editor is the perfect tool to help you out. It's an AI writing tool that seamlessly generates text relevant to your topic. It uses AI technology to ensure you always get high-quality results.
All you need to do is type in the topic of your essay and a brief description. You can even choose the tone your want your text to have. It has many other features that can address your every writing need. Overall, the INK editor is a helpful tool for anyone who needs help creating polished content in a minimal amount of time.
EssayPro
EssayPro is an essay writing service that can create almost any type of document. Whether it's an Essay, Case Study Report, or Research Paper, you name it, it can write it for you. It basically gets you connected with its network of writers to provide you with their expertise.
Their page promises 100% unique outputs and unlimited revisions. The earliest you can get your essay is 6 hours, which may be a long time if you're in a hurry. You'll need to sign-up first, and the price for your paper will depend on factors like its length, type, and so on. They do offer a free trial so that you can test it out.
EssayHub
Another great writing service is EssayHub. Much like EssayPro, it connects you with experienced writers to create professional documents for you.
Aside from writing services, they also offer clients rewriting and editing services. The cost will depend on factors like the number of words, type of documents, deadline, and so on. You can easily get a quotation directly from their page.
Conclusion
Essays are an effective way to communicate your ideas and arguments to your reader. It's also a way for you to demonstrate your writing skills. That's why you need to focus on how to craft the best essay possible. Thankfully with tools that help with writing an essay, you don't have to do it on your own.
Explore All
Essay Intro Generator Articles