The techniques on how to write a captivating essay introduction are pretty straightforward. An excellent essay cannot be written without a proper introduction. And every student who disobeys this rule has little chance of writing a good paper.
Therefore, knowing how to write a good essay introduction is essential. Check out some straightforward guidelines on how to write a captivating essay introduction, errors to avoid and prerequisites for flawless writing. Let's begin with genesis!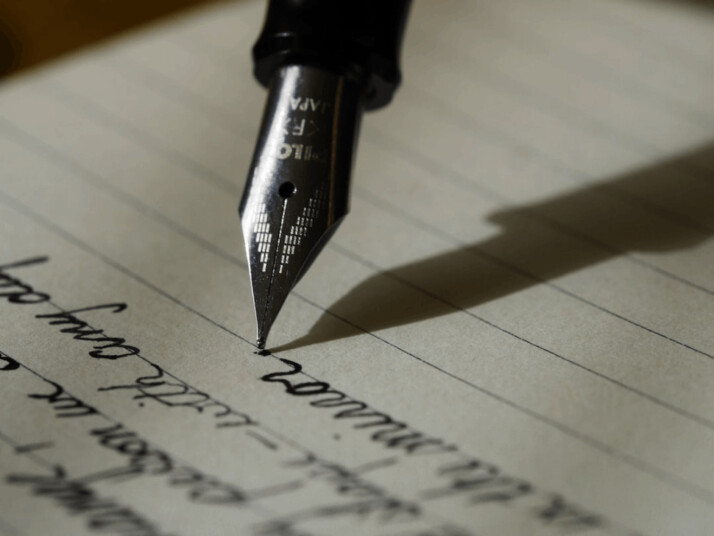 What is a Captivating Essay Introduction?
This is the first paragraph of your paper, designed to entice your audience to continue reading.
A practical essay introduction explains to readers the topic and concepts described in the essay. An essay intro can also highlight the problem's detailed background information, highlighting its importance. The introduction should outline the answer to the essay's central question.
Your essay is neither a dissertation nor a scientific monograph. Consequently, there is little accountability associated with it.
However, the author of an essay must clarify his views and arguments calmly and methodically. Do not assume that you can write anything in this section to cover the available space on the page. No scholarly paper embraces razzmatazz.
Prerequisites for Writing a Flawless Introduction
The most superb essay opening structure method is to write "from general to specific." This implies that you must begin with broad concepts and gradually add more specific arguments in the body.
This method permits the author to narrow his viewpoint and findings. To create a strong introduction for your essay, you must include the following elements:
Background information
Scope of Discussion
Your own perspective
Borrowed ideas to support your argument.
Errors to Avoid When Writing an Essay Introduction
A good intro will flow seamlessly from the essay's introduction to the following paragraph, launching the argument. There are some common mistakes that people who write introductions make when writing them. Here are the most prevalent ones:
1. To disregard stipulated college or university regulations
Most educational institutions have restrictions on producing papers. The number of words you may use, how long you may have for it, and even what topics you may discuss can vary greatly.
2. Delaying the introduction
Delaying the introduction makes it harder for readers to understand what they are reading.
3. To employ solely borrowed ideas
All essays are meant to include your personal opinion, at least at the end of your paper. It is your duty to create a persuasive piece of writing that will resonate with your classmates and teachers.
How to Write a Captivating Essay Introduction
These essay introductions grab the reader's interest and entice them to keep reading. Here is a general outline for composing a strong essay introduction:
1. Tell a funny or frightening fact
Start your essay by stating a startling, unexpected, or humorous fact regarding the subject you're writing about. This gets the reader's attention and makes them want to keep reading to learn more about the fact you just gave.
See how these essay introduction examples draw the reader in with pertinent, interesting facts:
Example 1:
"More than half of Icelanders hold the view that elves either exist or may exist. Many of us possess similar opinions that may seem bizarre to others."
Example 2:
"On average, undergraduate students who participate in federal work-study programs make $1,794 annually. That's only somewhat more than the typical monthly rent in our city for a one-bedroom apartment."
Here, relevance is essential. Make certain that the fact you select directly affects the essay's subject. Otherwise, it will appear arbitrary, chaotic, or, at most, forced into the essay.
2. Include a startling or humorous fact
Include a startling or humorous fact in your opening to grab your reader's interest, whether you're writing an explanatory or persuasive essay.
Your fact may be:
One that supports the thesis you defend in your essay.
A part of the body of material that your expository essay analyzes.
3. Submit a query
You might directly invite the reader to engage with your essay by posing a question in the introduction. Instead of just being passive consumers, they now participate in the discussion. This may be a fascinating approach to begin an essay.
Take a look at these instances of essay introductions that pique readers' interest with questions:
Example 1:
How frequently have you arrived late to class due to parking issues? You're not alone; we need a new parking deck on our campus.
Example 2:
How often do you buy from quick fashion retailers? H&M, Zara, and Uniqlo offer affordable apparel designed for temporary use at stores.
Posing a question is a great way to get the reader to weigh in or pick a side in the essay. It excels in those that directly address the reader and encourage them to examine the subject you pose.
4. Create a scene
Dramatizing a scene relevant to your argument is another good essay introduction technique. Typically, creative essays like personal statements and literary essays are the ones that this method works best with. Here are some illustrations of essay beginnings that draw readers into the narrative by dramatizing scenes:
Example 1:
"Any talks we tried to have were overpowered by the loud banging of the rain against the roof. Mother Earth stopped any concert from taking place that evening, despite my pledge to them to perform my most recent guitar composition."
Example 2:
"Assume you have just stepped off an airplane. You're uncomfortable, exhausted, and sweaty, and all of a sudden, you're being arrested."
In addition to creative essays, this start can be effective when you're employing an emotional appeal to support your argument in a persuasive essay.
It's also a fantastic instrument for a dramatic essay, and it might be just the first of many dramatized sequences you use.
5. Start with a quotation
Remember that you may always take advice from other authors when unsure how to create an essay opening. This is an effective technique to start any essay. Examine the following instances:
The past is perpetually alive. William Faulkner said, "It hasn't even passed." Our shifting perception of the past is a significant issue in his book Requiem for a Nun.
According to Nelson Mandela, "Everything looks impossible until it's done. Boot camp felt inconceivable to me before I enlisted. But that's over now.
Any quote you use must be pertinent to your essay's subject, just like when choosing a fact or statistic to introduce your essay.
It may not be relevant if your reader has to hunt up your quote to comprehend it. Consider using another quotation that your writing can clearly explain.
6. Express your argument clearly
The most straightforward start for an essay is one in which you declare your thesis. Examine the following instances:
Example 1:
"Fraternity culture is risky and incompatible with university values. It is preferable for the college community if it is prohibited."
Example 2:
"We need to take climate action immediately; we can no longer afford to ignore the evidence."
This introduction to your essay gets right to the point. Think of it like diving into the deep end of a pool. Instead of wading and gradually acclimating to the water's temperature, dive in! An analytical essay can benefit significantly from a clear beginning that expresses your thesis.
Final Words
No matter what topic you are writing about, the introduction to your essay is the first takeaway for your reader. You want to avoid making it too long or general to keep reader interest high.
Always yourself a simple question: 'Is this introduction capturing my reader's attention?
Explore All
Essay Intro Generator Articles