Introductions give your reader a crystal clear understanding of the subject matter of your essay. It outlines your solution and provide some background information on the specific issue or problem you are addressing. '
An essay shouldn't gradually reveal the argument to the reader in the manner of a suspenseful mystery book. Instead, it is customary for the introduction to state the contention and defend arguments.
It is best to employ a general to specific structure when writing an introduction. This means that you set up the issue or topic the essay will address in a broad sense to establish the context before you focus on your position and line of reasoning.
That's why, in today's guide, we're going to look at how to write an essay intro paragraph. This guide can be useful if you are writing an academic, or a personal essay alike.
Feels exciting? Keep reading until the very end!
What's The Reason For Writing An Introduction?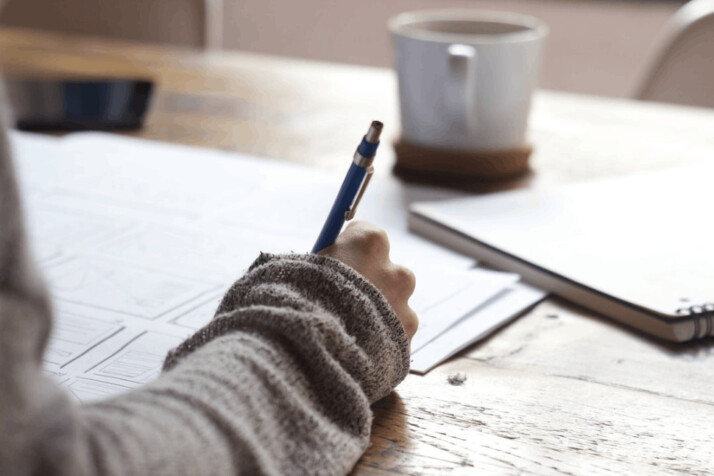 It is helpful to keep in mind the main goal of the introduction when writing one for an academic essay. The introduction will typically introduce the subject to the reader by stating the issue and providing some broad background details. This will make your point clear to the reader and demonstrate the subject's significance.
Additionally, you should describe the essay's overall structure in the introduction. This final goal is arguably the most significant, which is why many authors write the introduction after they have finished writing the main body. They must first know what the essay will cover to provide a detailed outline.
How to Write an Essay Intro Paragraph
Spend some time creating a strong hook because your opening sentence establishes the tone for the entire essay. Avoid using lengthy, complex sentences; instead, begin with a precise, concise, and intriguing phrase that will pique your reader's interest.
The introduction should give the reader a sense of the subject you're writing about and why it's interesting before they continue reading your essay. Avert making generalized assertions or blatant factual statements.
Next, provide the background information your reader needs to understand your topic and argument. It depends on the subject of your essay. The information presented here should be comprehensive but sharply focused and pertinent to your claim. Don't go into too much detail. You can mention points that you'll discuss again later, but save your supporting information and analysis for the essay's main body.
It's time to focus more specifically and illustrate your points about the subject. This is your thesis statement—one or two sentences that summarize your entire position. The critical component of your introduction is this. A strong thesis is a claim that calls for support and justification rather than merely being a statement of fact. The objective is to effectively communicate your position in a discussion or your main point regarding a subject.
It's helpful to indicate what will be covered in each essay section at the end of the introduction, especially in more extended essays. Give your reader an exact understanding of the course that your argument will take, and keep it brief.
Your argument may shift in focus or tenor as you learn more during your research and writing.
For this reason, it's frequently a good idea to postpone writing the introduction paragraph until later in the writing process—it may even be the last thing you write.
Conclusion
It's important to write an introduction to your scholarly essay or article because it gives the reader a chance to know who you are without knowing the specifics of your published work. It also adds everything they need to know up to that point.
You can use this intro paragraph to give the reader some context and summary. This way, they'll know what the paper will expect them to learn. It'll also give them something to hang their hat on when you move onto your main body.
We hope you enjoyed our piece on how to write an essay intro paragraph. If you are still having issues with writing an intro, use our essay intro generator, right here at INK! Our intro generator tool utilizes AI to make sure that you always get unique results? Try it out today!
Explore All
Essay Intro Generator Articles