The topics presented and debated in a discussion essay are usually ones that are controversial and up for discussion. The two sides of the argument must be thoroughly discussed in an argumentative essay, along with the key ideas in favor of and against your position.
Before the author offers their own opinions and conclusions, it should also give the reader a thorough understanding of the issues. Without a good intro that uses a brief explanation of the essay, people won't read the other paragraphs.
You have to get readers to read until the end, the main body and conclusion. That's why you need an excellent introduction. In today's post, we'll be looking at how to write an intro for a discussion essay.
Sounds exciting? Well then, keep reading until the end!
What's a Discussion Essay?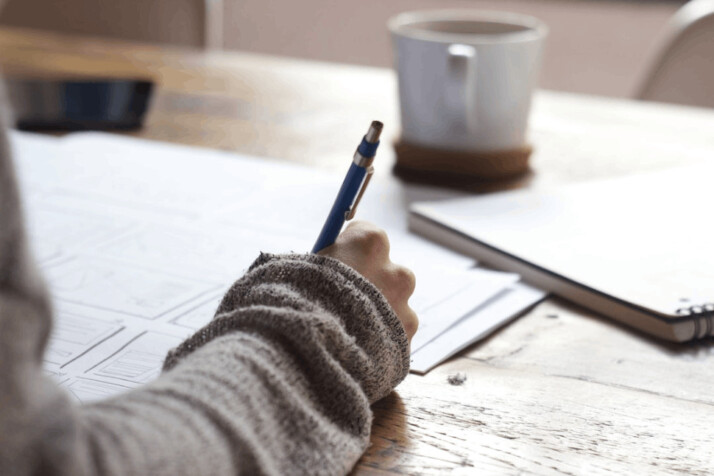 Many essay topics require you to weigh both sides of an issue before stating which one you support. These are referred to as discussion essays or essays for and against.
In this sense, the academic meaning of the word discuss is equivalent to its ordinary meaning, which is two people discussing a subject from opposing perspectives. An impartial viewpoint is typically necessary for a discussion essay. This distinguishes discussion essays from persuasion essays, which only present one side of the argument. It's critical to differentiate between facts and opinions when writing a discussion essay.
You will frequently look at what others have said on the same subject and incorporate this information using your paraphrasing and summarizing abilities and the proper citations.
Why Introductions Are Important!
To give your reader a clear understanding of the subject matter of your essay, use the introduction. It ought to outline your response in detail and provide some background information on the particular issue or problem you are addressing.
Your answer may also be referred to as 'your position, contention, thesis, or main argument,' depending on your faculty or school. Regardless of the terminology used, this is essentially your answer to the essay question based on the readings or research you have done.
An essay shouldn't gradually reveal the argument to the reader in the manner of a suspenseful mystery book. Instead, it is customary for the introduction to state the contention and defend arguments.
Generally speaking, a general to the specific structure should be used when writing an introduction. This means that you set up the issue or topic the essay will address in a broad sense to establish the context before focusing on your position and line of reasoning.
How to Write an Intro for a Discussion Essay?
The reader should be aware of the background information about your topic in the introduction to understand the main issue being addressed and why it is a topic worth writing about. However, it's crucial that this is succinct and that you limit your information to what is directly related to the subject.
This could also be an excellent time to introduce the reader to essential vocabulary and, if necessary, give definitions.
Avoid the temptation to begin your essay with a broad generalization. Make sure, instead, that your opening sentence directly addresses the issue, question, or problem that the essay topic has brought to light.
You should clearly define the essay's guidelines. You need to explain to your reader why you decided to focus your essay on a particular subject area because you cannot possibly cover everything, and you are not expected to.
Describe how you feel about the subject. The primary argument, or your thesis statement, is also referred to as this. A thesis statement is a phrase that summarizes the topic and aim of your essay. A strong statement will guide your essay's organization and help your reader understand the concepts you'll discuss in your paper. Your paper's introduction should contain your statement somewhere, usually in the final phrase. Typically, a thesis will be one sentence long, but if your topic is complex, you might find that splitting the statement into two sentences works better.
A discussion essay's statement identifies the subject of the paper, your opinion on it, and the justifications you offer for your viewpoint.
Different Examples of Argumentative Essay Introductions
Example #1
Our education is largely non-classroom-based. We gain knowledge on how to manage finances, cultivate friendships, create business connections, and more. Think about expanding those abilities internationally. We would immediately give up the idea that there are only visible people and things in the world and start to believe that there is a wide range of opinions, customs, beliefs, and ethical standards. For this reason, every college student enrolled in undergraduate studies must travel abroad. Over the course of any academic year, they will learn more during that semester abroad.
Example #2
Some people have proposed closing public libraries and replacing them with iPads with e-reader subscriptions as online learning becomes more widespread and more resources are converted to digital form.
Because maintaining libraries are expensive, the idea's proponents claim that it will result in financial savings for nearby cities and towns. They think more people will read because they won't have to go to the library to borrow a book; instead, they can just click on the book they want to read and read it from wherever they are. Additionally, since libraries won't have to purchase actual copies of books, they will be able to rent out as many digital copies as they require without worrying about running out of stock.
Conclusion
We hope you enjoyed our post on how to write an intro for a discussion essay. If you still have more questions about this topic, we recommend using a essay introduction generator. We have such a tool here at INK! Just enter some inputs and let the AI generate you an original, plagiarism-free introduction. Try it today!
Explore All
Essay Intro Generator Articles