Students will be required to write a wide variety of essays throughout their academic careers. One of the most common assignments is an introduction for an advantages and disadvantages essay.
Teachers assign students particular essays to give them the best opportunity to practice their writing abilities. Also, it provides educators with a great tool for assessing their student's learning levels.
In this article, you'll learn the different aspects of approaching an advantage and disadvantage essay.
Introduction for an Advantages and Disadvantages Essay
An advantages and disadvantages essay is a kind of written argumentative essay. In these essays, you determine an argument for or against a certain political, social, or ethical issue.
The essay usually needs you to present two or more views on the issue. And then present in your own words which side is convincing to you. If you are writing this essay to persuade someone, make sure you can convey your argument through a well-written essay.
Why Is This Type of Essay Important?
Learning how to craft an effective essay with advantages and disadvantages is necessary to improve your English language abilities.
Here are some key reasons that make this type of essay an important one in the academic journey:
People need to learn how to weigh the benefits and drawbacks of the decisions they make in life on a daily basis.
Learning to compose an essay like this will help you stay calm in times of making big decisions.
This type of assignment is one of the finest methods to truly practice writing an excellent essay.
This will benefit you to write more challenging assignments in the future.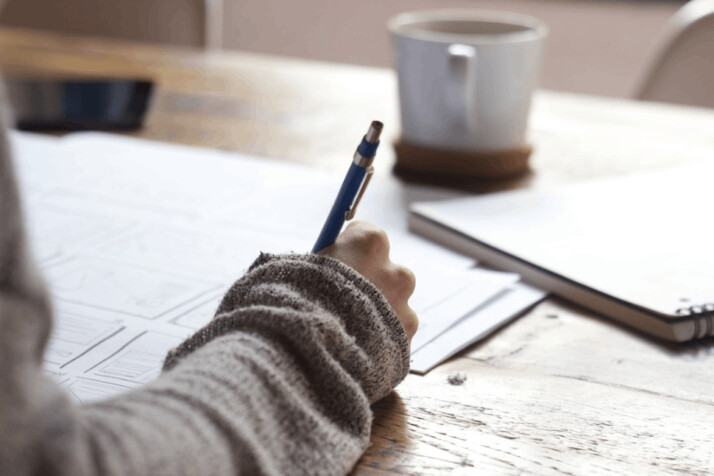 Structure of an Advantages and Disadvantages Essay
Depending on your academic level, different things will need to be included in your essay.
College students must have more body paragraphs unless the assignment is a short answer response. Meanwhile, younger children may only be expected to have two body paragraphs.
However, there is one generally followed guideline for writing an advantages and disadvantages essay:
Introduction: You must introduce the question or topic in your own words. Then quickly list some of the benefits and drawbacks you plan to cover in the essay.
First Body Paragraph: Describe the key advantage. Give instances and details to support your claims.
Second Body Paragraph: Describe the main disadvantage. Give examples and supporting details to back up your claims.
Conclusion: Reiterate the thesis statement in your conclusion. Briefly summarize the key points. If appropriate, indicate if you believe there are more benefits than drawbacks.
Alternatives to Saying "Advantages and Disadvantages"
While writing an advantage and disadvantage essay, you may want to use alternative vocabulary words to describe the same idea. There are many more ways to state "advantages and disadvantages."
Therefore, it would be a good idea to incorporate as many of these as you can in your essay to provide some variety:
Benefits and drawbacks
Pros and cons
Pluses and Minuses
Nice parts and not-so-nice parts
Good and bad aspects
This outweighs this
List of Advantages and Disadvantages Essay Topics
If you're not given a specific topic to write about, you will have to come up with your own topic, especially for regular assignments.
There are a lot of topic examples available that you may use to get started. Here are some common advantages and disadvantages essay topics to serve as inspiration:
What are the benefits and drawbacks of working from home?
People who work online can work from anywhere. What are the advantages and disadvantages of this work life?
What are the advantages and disadvantages of E-readers?
Mention the advantages and disadvantages of tourism in the modern world.
What are the pros and cons of using imported products?
What benefits and drawbacks come with using technology in the classroom?
Conclusion
If you want to write an introduction for an advantages and disadvantages essay, this article can help understand what to include in your paper. This article explains the importance of this type of essay and how to write one effectively to prove your point.
Moreover, an advantages and disadvantages essay will improve your English writing skills and critical thinking ability.
Explore All
Essay Intro Generator Articles