Explanatory essays are commonly assigned in academic settings due to their comparative, argumentative, and informative nature.
In general, this type of essay offers a wide range of possibilities where students can explore different angles, topics, and opinions. In this post, you will give a clear and solid introduction of an explanatory essay along with a detailed breakdown.
Starting an explanatory essay may seem intimidating, given the many different types of topics, but this is an interesting guide to tackle it. The first step to writing an excellent essay is understanding its form. This article presents a guide on how to write an explanatory essay effectively.
Introduction of an Explanatory Essay
In an explanatory essay, the author offers their perspective on a certain subject, event, or occurrence. Although the writer need not necessarily agree with this point of view, it must be supported by evidence and reasoning to be plausible.
It's important to note that explanatory essays are also referred to as expository essays. This essay aims to impartially present the information of an event or situation and analyze the given topic.
Additionally, you must not include criticism in your essay. You only need to explain without arguing or persuading. Let readers draw their conclusions rather than convince them to agree or disagree with the given point of view.
What Is the Purpose of an Explanatory Essay?
The purpose of an explanatory essay is to convey a neutral view on the given subject by offering an analysis based on research. The reader should be able to understand your point of view even if they don't agree with you. Its main objective is to explain why events occurred in the manner they did.
The author of the explanatory essay chooses a specific topic and then approaches it from a different perspective. This perspective is typically complex and open to debate. The author gives a viewpoint of their choice that explains how a particular conclusion was reached.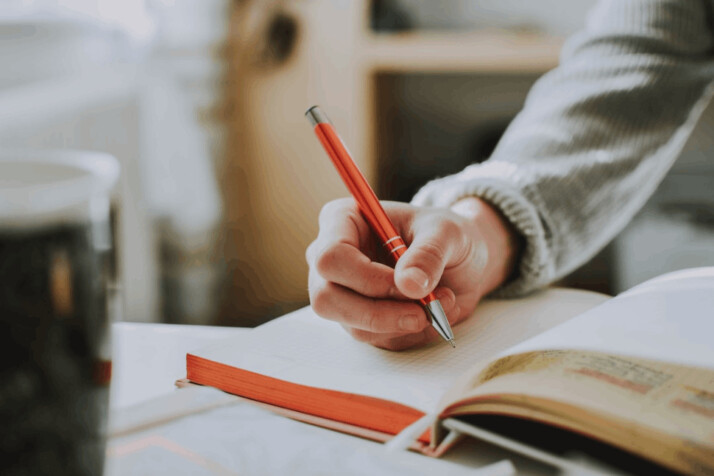 Key Components of an Explanatory Essay
The outline of an explanatory essay varies based on the length and complexity of the essay. However, most essays tend to follow a common structure with differences in the content of the essay.
You can divide an explanatory essay into three parts: Introduction, body, and conclusion. Let's break down each part in detail for better understanding.
Essay Introduction Paragraph
The introduction of the explanatory essay should contain a hook, relevant background information, and a thesis statement. It acts as a starting point for the essay's actual content.
First of all, provide a hook to pique the reader's interest in the subject. This may be an interesting fact, statistic, quote, or anything that would grab the audience's attention.
Then, offer any relevant background information that may not appear obvious. This will make it easier for the reader to visualize the story. Finally, include the explanatory thesis statement to fixate the focus of your essay. It should clarify what the body paragraphs will cover.
Body Paragraphs
The body of an essay mainly contains three paragraphs with different angles unless the topic is broad and in-depth in nature. The overall structure of each body paragraph should be similar.
Start by stating your topic sentence and outlining the information you will introduce. This sentence should create a seamless flow of ideas from the previous point to the next.
Then present assertions that directly back up your thesis statement. You need to make sure the connection is clear so that the audience can understand the flow easily.
Afterward, offer the evidence from your research. This will support your claim and strengthen your viewpoint. Finally, summarize the importance of your claim based on the thesis statement.
Conclusion Paragraph
The conclusion should contain three main points for proper finishing. First of all, restate your thesis statement to strengthen the argument and draw the audience's focus back to the main idea.
Then, summarize the three supporting arguments you made in the body paragraphs. It's important to briefly restate the relevance of each paragraph. This will demonstrate that you have logically supported your explanatory thesis, strengthening your work as a whole.
Finally, provide a general summary of the concluding statement. This ought to clarify the significance of the particular point of view adopted from a broad standpoint. Leave your readers with a call to action that will entice them to continue researching the topic further.
Final Words
An explanatory essay is primarily used to explain the background, context, and impact of an event based on research data.
It offers a neutral viewpoint on the subject matter without trying to influence the reader. You will get a solid introduction of an explanatory essay in this article along with the explanation of each part in detail.
Explore All
Essay Intro Generator Articles